The Graeser family was served at a Hope@Home™ Weekend in September. With a diagnosis like Matt's ALS, travel can be difficult especially with young children – a powerful feature of a Hope@Home™ Weekend. The Graeser family experienced a worry-free weekend all from the comfort of their home! (A few Squishmallow stuffed animals were even able to join in on some of the fun!)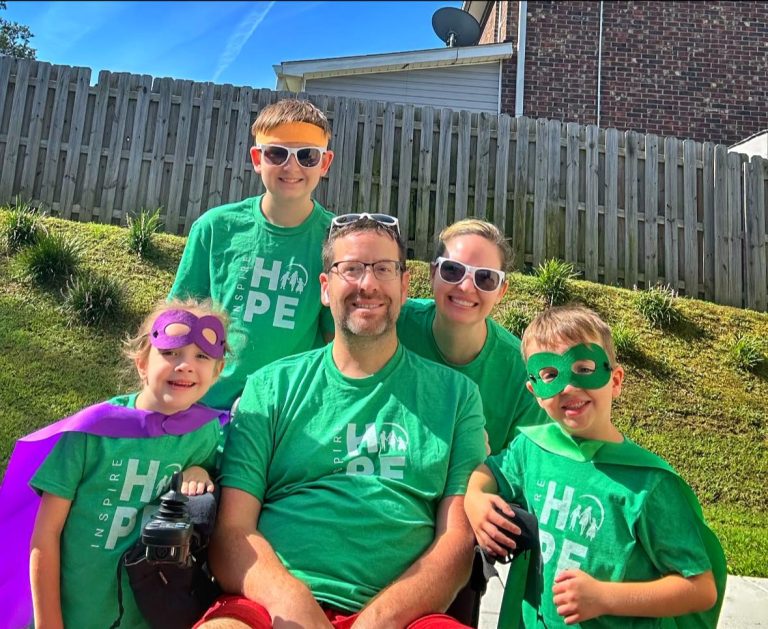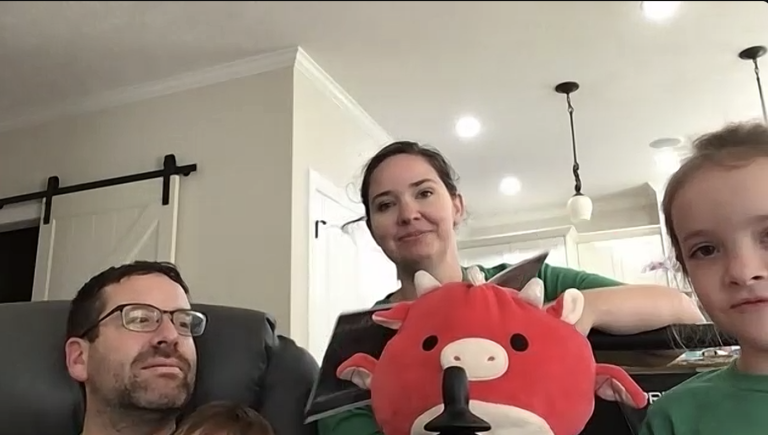 During a Hope@Home™ Weekend, families are mailed a special box with everything they need for a worry-free weekend, including money for meals, t-shirts, family activities, and more! Throughout the weekend, families participate in large group sessions, as well as sessions designed specifically for parents, kids, and teens to connect, and a family game night. Seeing Matt and Marlee's children open up their hearts and have fun in our large group session filled our staff and volunteers with so much joy.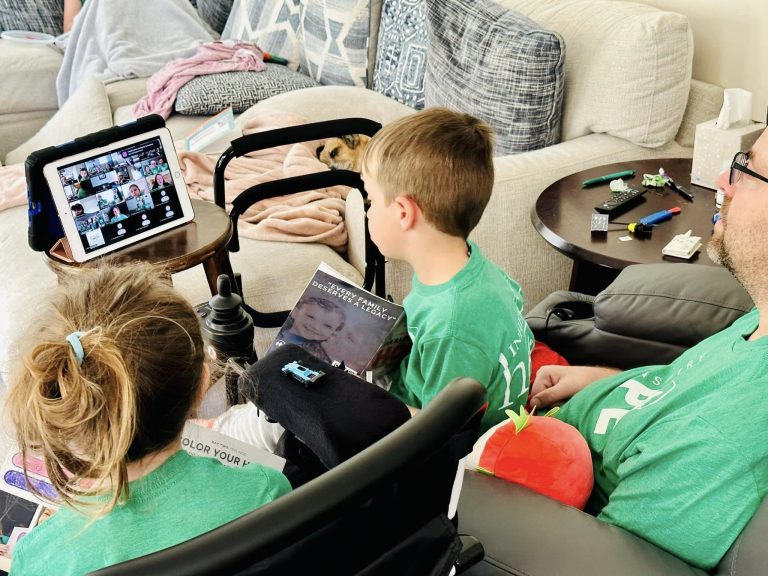 Hope@Home™ Weekends are available to families facing the loss of a parent, giving them the opportunity to make memories with each other and connect with other families in similar situations.
Want to provide a worry-free weekend for more families like the Graeser family?