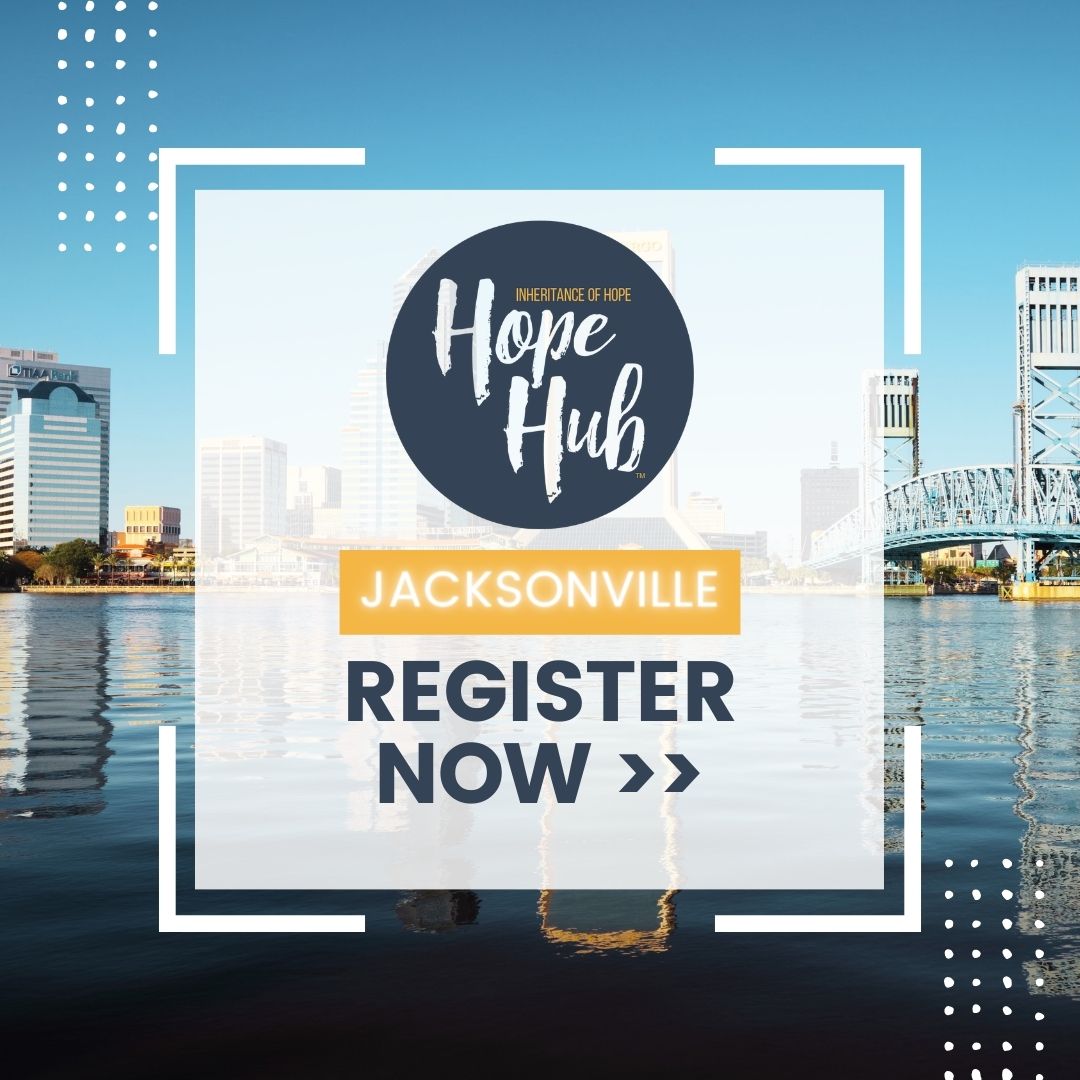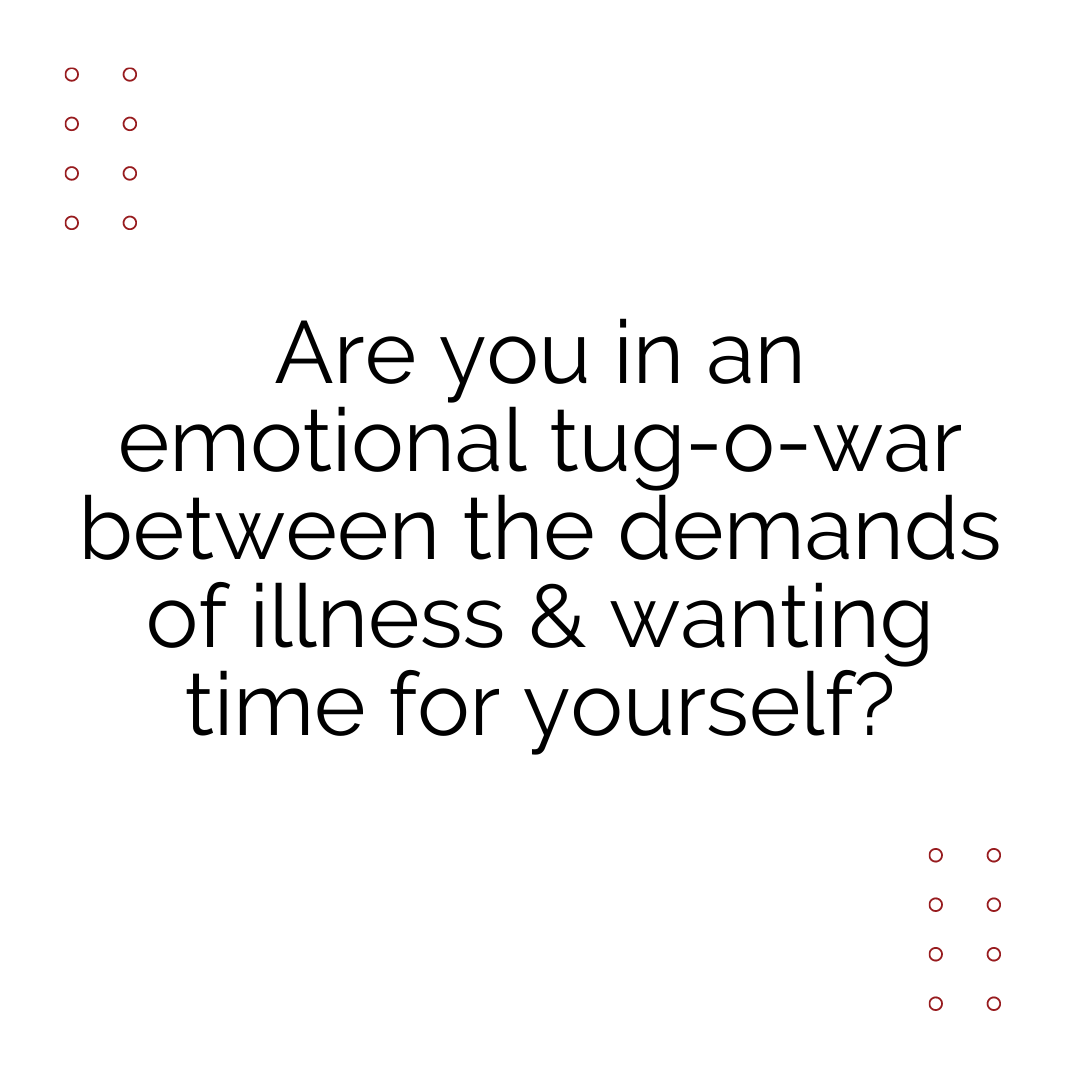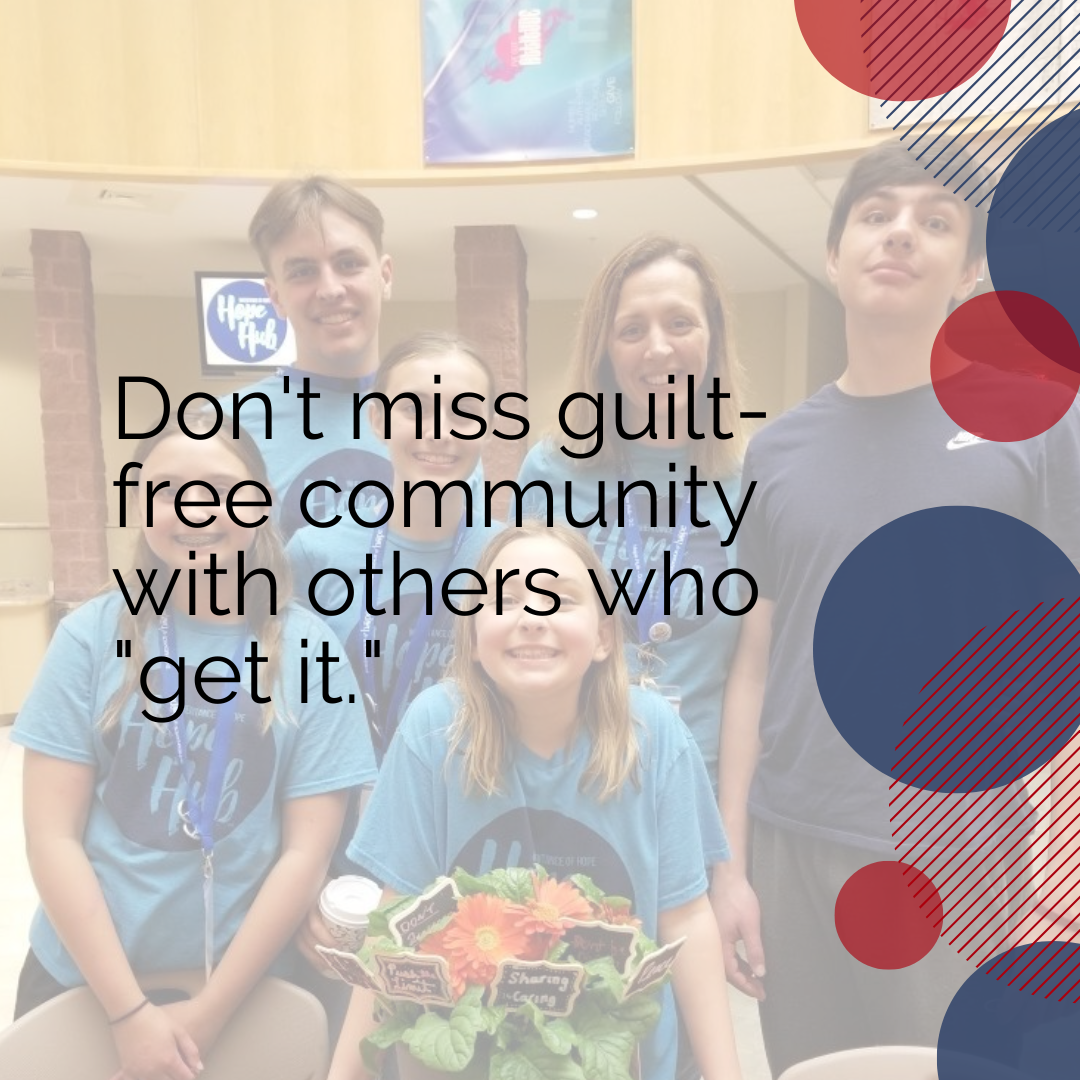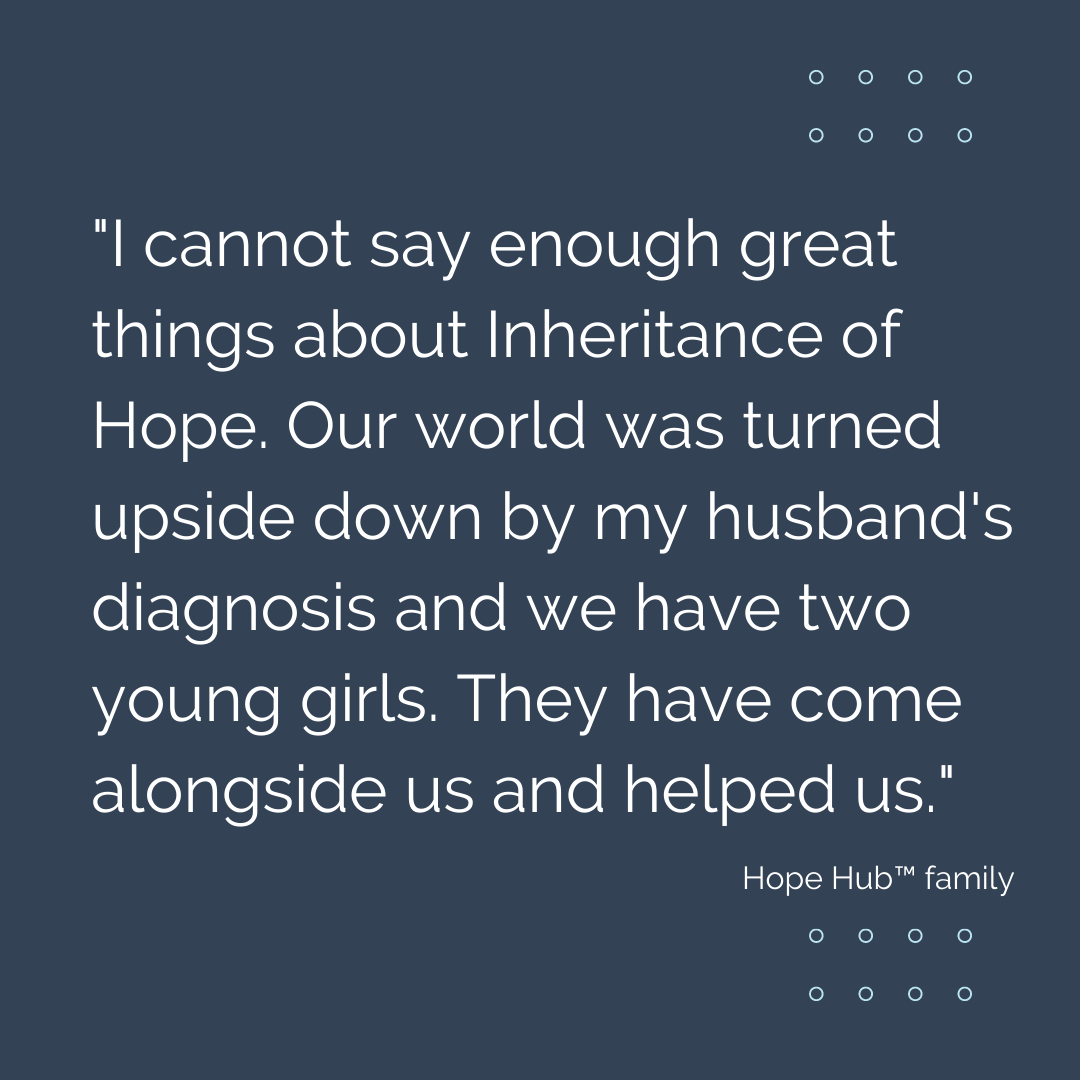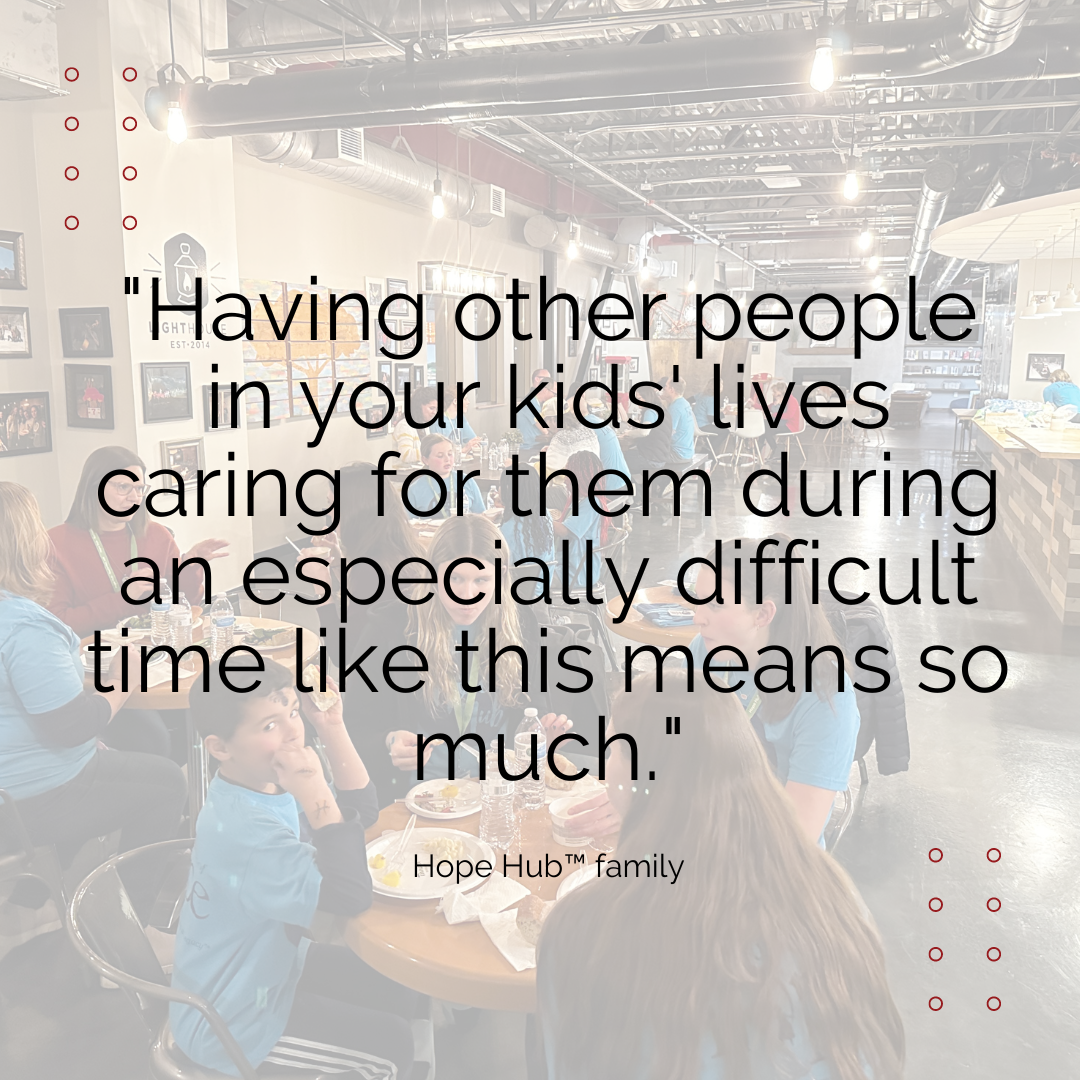 what to expect at Hope Hub™
*Free child care is provided
Face-to-face local gathering of families and volunteers who "get it"
— you are not alone!


Opportunities to build relationships and share resources
— you will be loved!


Focused activities to build fun family memories, encourage and equip one another, and inspire hope for all ages
— you will be encouraged!
*The costs of Hope Hub™ are covered by generous donors,
so there is no cost to participate.
Hope Hubs™ exists to inspire hope through local, face-to-face communities of care with people who "get it." We welcome families facing the loss, or who have already experienced the loss, of a parent. Hope Hub™ volunteers and participating families gather monthly in local communities to offer hope-inspired relationships and resources for each person in the family, while building a hope-filled circle of support.

The role of a Hope Hub™ volunteer is to attend monthly face-to-face local gatherings, to warmly welcome, connect and engage with participating families. Volunteers will facilitate and support guided activities and discussions around a monthly theme to build community and encourage one another. A Hope Hub™ volunteer may also serve by helping prepare materials and complete necessary administrative tasks or errands prior to the monthly gathering. Volunteers who are enthusiastic, reliable, eager to encourage and empower others, and demonstrate active listening skills play an integral part in creating a comfortable, safe space for families to share, have fun, and relate to one another.

A Hope Hub™ volunteer is expected to regularly pray for the members of the group and to share IoH opportunities with members of the community.