Originally posted on October 4, 2018, we honor Joni and the legacy she left for her family. Joni passed away in July 2019, but used her time to live purposefully and give back to others facing what she faced.
Joni Morris is one of the faces of Kendra Scott's Holley Day.  She also has metastatic breast cancer. Along with her teenage daughters Kendra and Rylee, Joni is raising awareness for Inheritance of Hope in order to give other families the gift that they themselves received. The Morrises attended an all-expenses-paid Inheritance of Hope Legacy RetreatⓇ to Orlando in March, where they met other families in which a parent has been diagnosed with a terminal illness, received tools for navigating the difficulties they face, and perhaps, most importantly, made lifelong memories together.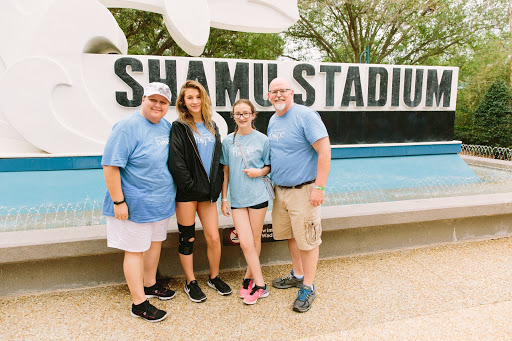 Precious families memories made at Sea World
On October 13th, the Morris family will celebrate Holley Day, a day dedicated to giving in honor of Holley Kitchen, Kendra Scott's dear friend.  Holley and her family were served by Inheritance of Hope only eight short months before she passed away from metastatic breast cancer. Holley lived her days to the fullest, and became the face of metastatic breast cancer for millions when she posted a video explaining the disease that went viral.  Holley was also the face of hope, just like Joni.
Joni describes the impact IoH had on her family, "The retreat was beyond our expectations, and it helped us create a legacy and set up things for the future. I came away empowered with the information we received and have become more and more purposeful in how I live and spend my time.  Everyone should be living this way–living intentionally every moment."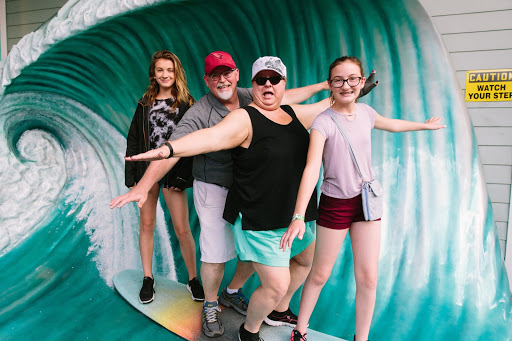 Making memories at Universal Studios
Through the generosity of Kendra Scott, more families like Joni's and Holley's will be funded on an upcoming IoH Legacy RetreatⓇ.  To those families, Joni says, "Open your heart and mind to the things you will learn, and pick one or two things to help you set up your own legacy. Enjoy the moments, relax and be happy."
Joni looks forward to sharing her story with Kendra Scott customers on Holley Day.  "If someone can benefit from what I have gone through," she explains, "or if someone feels compelled to give to IoH, this truly is the best gift–really, what a wonderful gift our retreat was! I would love to be able to thank the person who funded us!"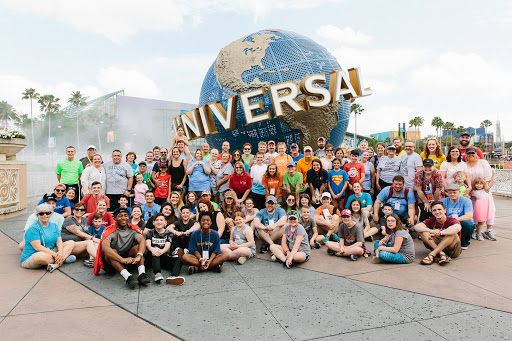 Orlando Legacy RetreatⓇ, March 2018
Angie Howell graduated from Davidson College, where she met Inheritance of Hope Co-Founder Kristen Grady Milligan the first week of their freshman year. In 2010, the two former hallmates got back in touch, and Angie became involved in IoH shortly afterwards. Angie has served as a Legacy Retreat® volunteer, Coordinator, and now, as a Content Contributor, Angie helps tell the stories of IoH. She is constantly inspired by the people she meets in the IoH family. Read more Inheritance of Hope blogposts >>