On July 28-31, we will welcome the newest IoH families to our Nashville Legacy Retreat® in partnership with the Tennessee Credit Union League (TCUL).
The Tennessee Credit Union League was first introduced to Inheritance of Hope through Kim Bohannon, TCUL's Chief Innovation Officer. Kim and her family were served on the Orlando Legacy Retreat® in May 2015 while her late husband faced Multiple System Atrophy (MSA). Impacted by their experience, Kim is dedicated to giving back to families like her own, which has led to a partnership between TCUL and IoH.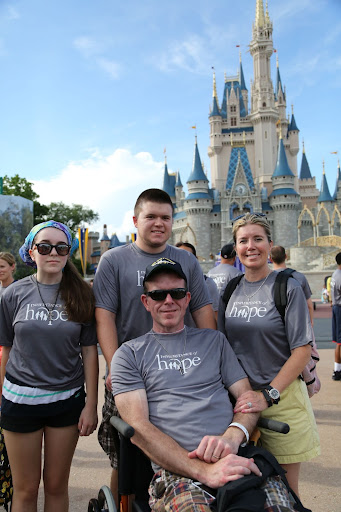 In an effort to raise awareness and serve IoH families, TCUL launched the Inspire Hope Credit Union Challenge. Through this initiative, credit unions across Tennessee and beyond are joining together in branch-wide fundraisers to sponsor this upcoming Legacy Retreat® in Nashville.
"We are honored to be able to help Inheritance of Hope families attend the Legacy Retreat® in Nashville," said Kim. "IoH is intentional about creating memories for families to cherish and about fostering a shared support network. They really help families battling a terminal illness see that they are not alone. So many years later, my children and I still receive communication from IoH as we continue to honor the memory of my late husband and their father."
During the Legacy Retreat®, families from around the country will make lasting memories together at the Gaylord Opryland Resort, with time spent at SoundWaves waterpark, a Carrie Underwood show at the Grand Ole Opry, opportunities to relax and enjoy accommodations at the beautiful resort, and many surprises. Families will also participate in daily group sessions designated for each family member, where they will gain meaningful resources and build relationships with others in similar situations.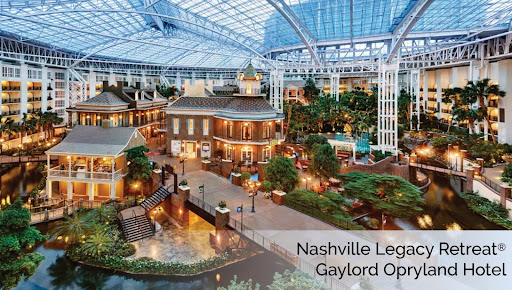 Thanks to TCUL's partnership, many families will be able to enjoy this memory-making weekend together!