Thanks to your continued support, Inheritance of Hope reached a new milestone at the Orlando Legacy Retreat® in January – it marked our 300th family served!
The retreat also marked another record – 12 family members served returned as volunteers!
"Past Legacy Retreat® participants bring an incredible perspective for our newest IoH families," states Deric Milligan, Co-Founder & CEO.
"Their willingness to serve other families is a tremendous blessing, and it's what makes our extended IoH Family so special."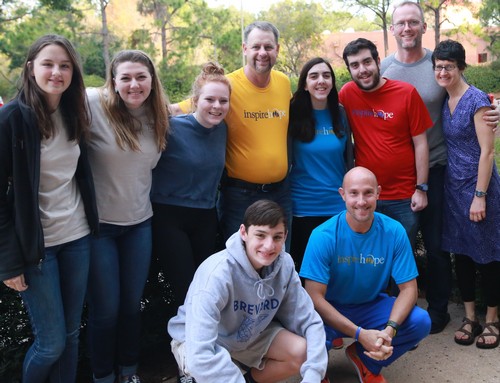 Ashlea Milligan, Kaila Hayden, Haylee Bunner, Nate Most, Anna Conti,
Bobby Conti, Jay Maier, and Tara Maier (back row left to right)
Luke Milligan and Jon Strebe (front row left to right)
Not pictured: Kim Loving and Rebecca Milligan
A big "thank you" to every family member we have served who is paying it forward, and many thanks to all of you who make the work of Inheritance of Hope possible!