11 new volunteers joined the IoH family to take a bite out of the Big Apple during our recent Inheritance of Hope Legacy RetreatⓇ in NYC.  Meet a few of them here!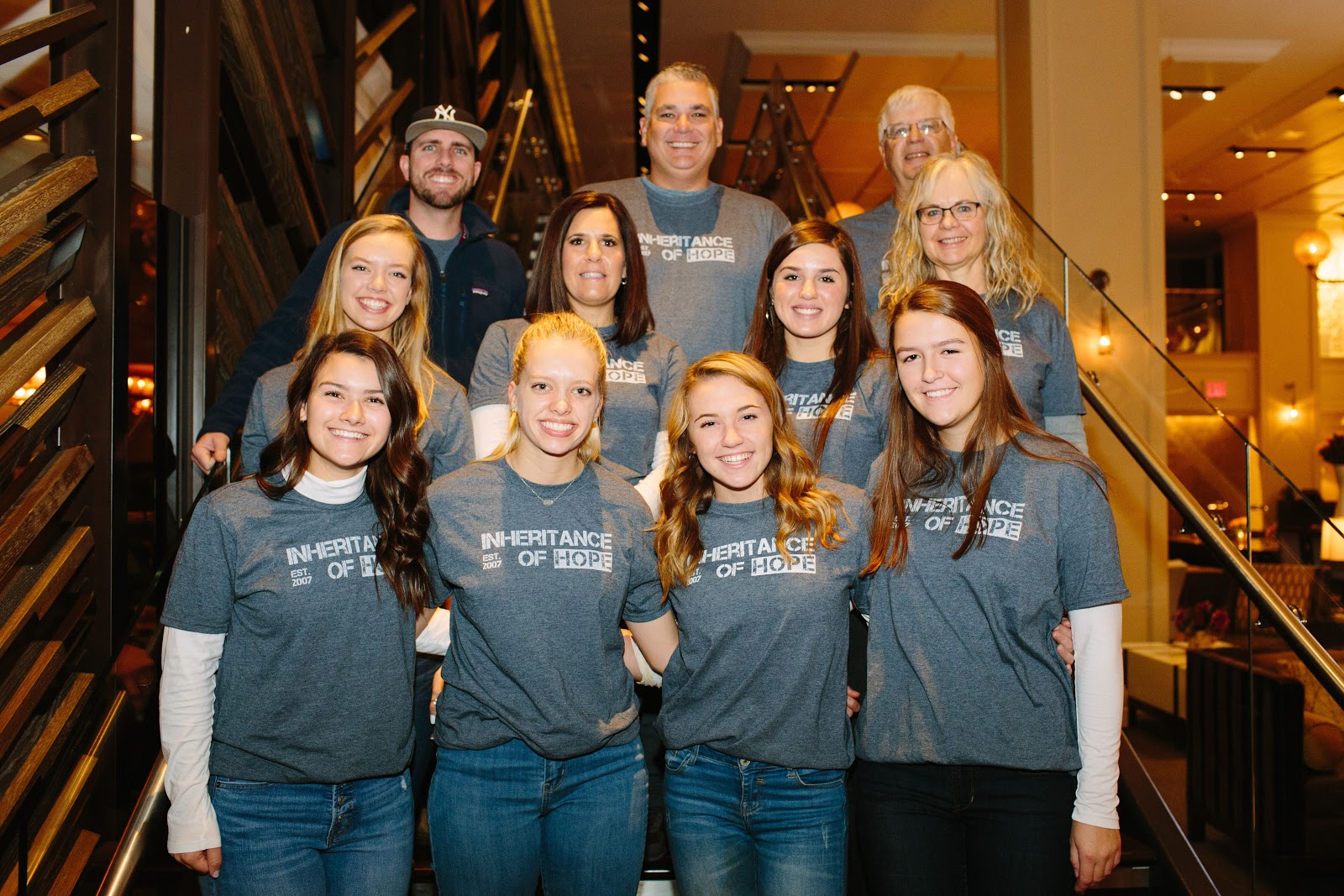 Front row (l to r): Libby Storm, Anneli Shaw, Baylie McClafferty, Katie Atwater
Middle row (l to r): Jensi Shaw, Jennifer Weitz, Claire Weitz, Jane Augur
Back row (l to r): Nick Ranieri, Charlie Garrison, Roger Lykins
Libby Storm served alongside her mom, Shelly, who has been involved with IoH almost since the very beginning.  Libby was pleasantly surprised by how much IoH really is like a family, and plans to be back in 2020. When you meet Libby, ask about her family's epic RV journey to Alaska–after a trip like that, "The City that Never Sleeps" had nothing on the Storm ladies!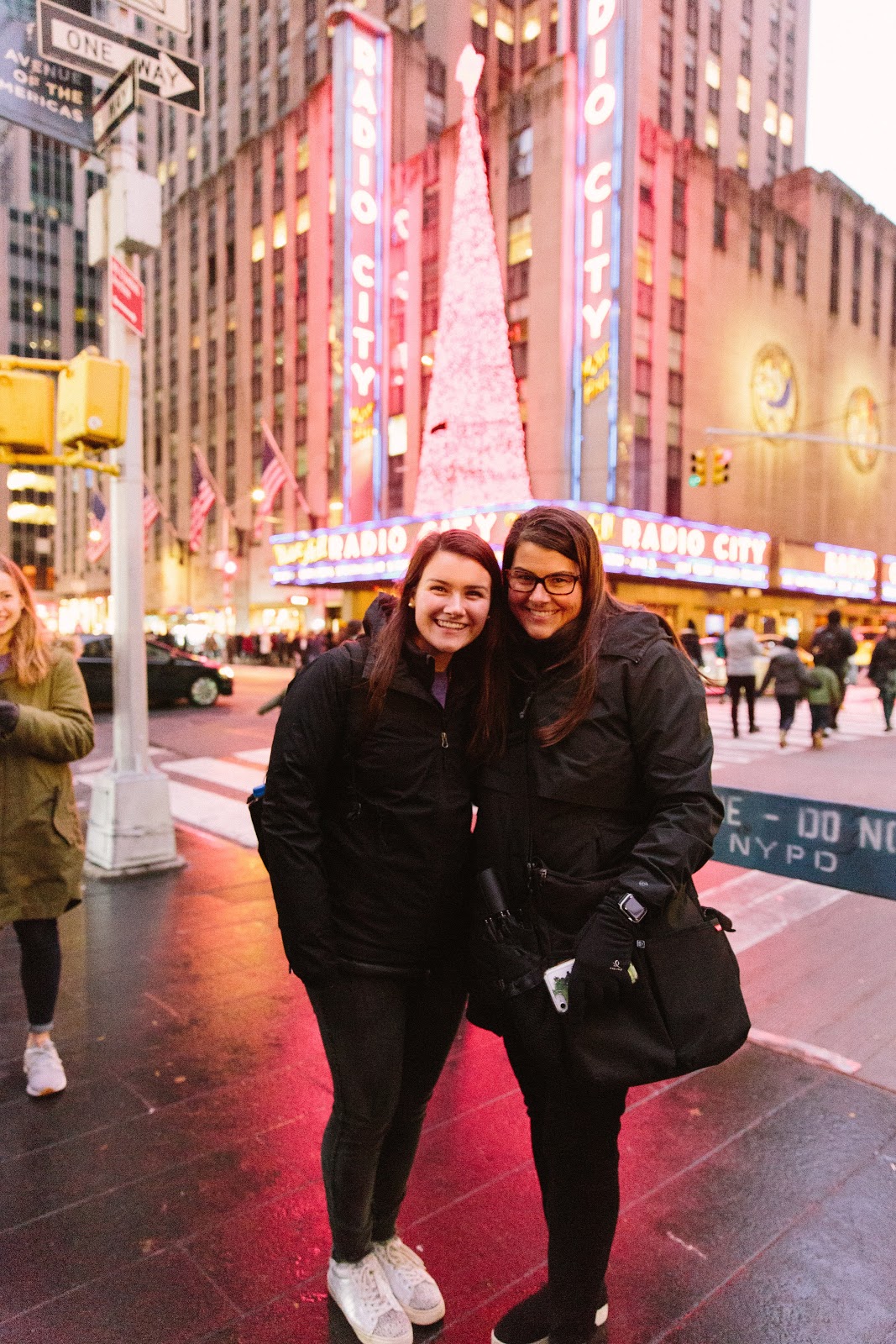 Like mother, like daughter: Libby and Shelly Storm both love serving with IoH!
Jensi and Anneli Shaw are second-time retreat veterans but first-time volunteers.  Served on the Orlando Legacy Retreat in April 2019, they came with their new big brother, Josh Bloss.  Josh was their family's volunteer, and after post-retreat visits, became the 11th Shaw child in this big, happy family.  Stay tuned for a future blog post chronicling their unique story!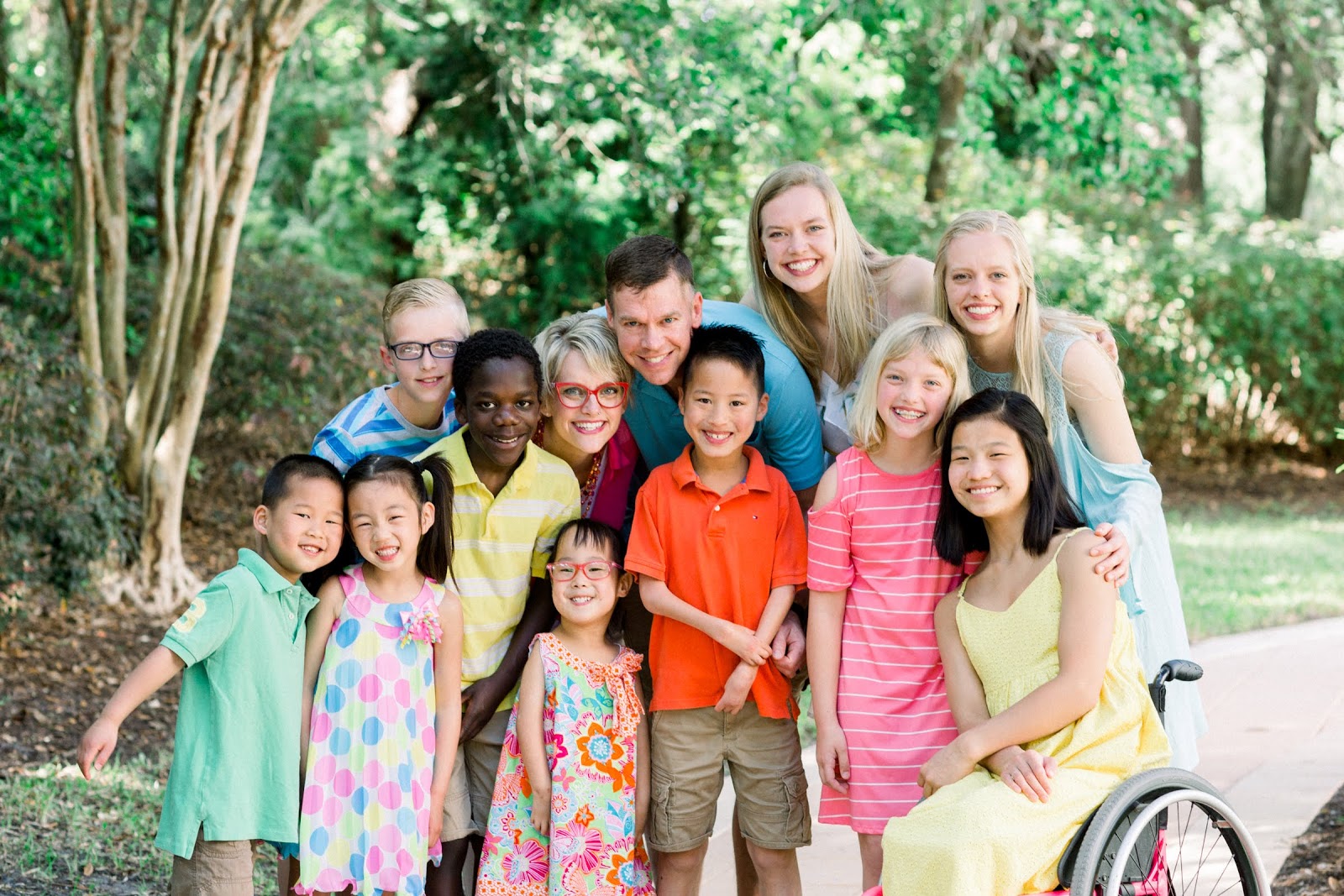 The Shaw Family on their IoH Legacy Retreat in April 2019
Jensi, who plays polo in her free time, applied to volunteer almost as soon as she came home from their family's retreat and says, "My favorite part of each day was getting to talk to the staff and other volunteers and seeing the ioH family grow.  This community is truly a family like no other." Anyone see a theme here?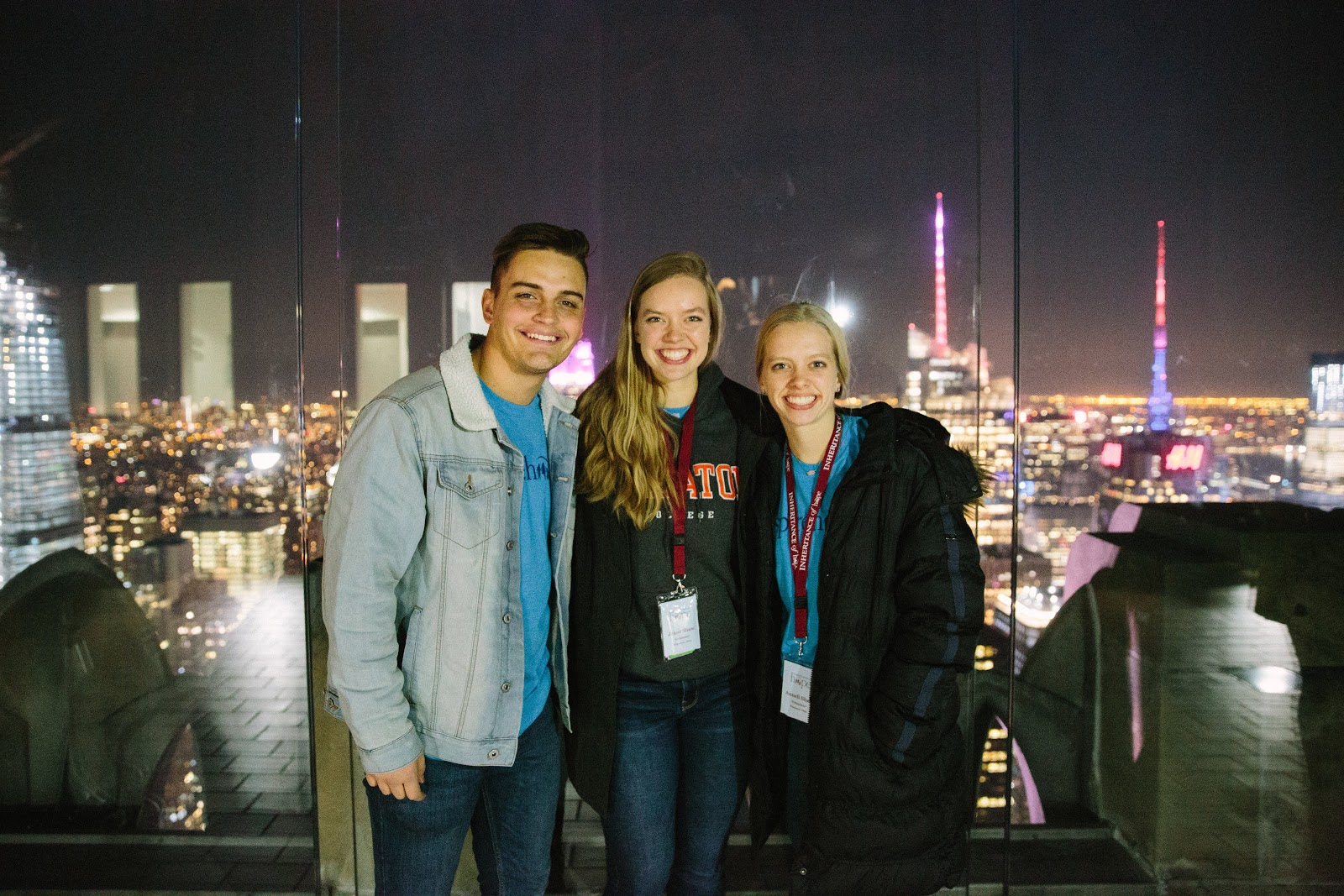 The oldest Shaw kids are retreat-goers turned volunteers
Jane Augur is a longtime friend of the Milligans and IoH supporter.  She knew Deric and Kristen when they first began planning retreats, and was excited to be able to volunteer on one herself!  Jane was moved by the true and deep sense of caring she saw and experienced on the retreat and elaborates, "The overwhelming impression for me was to have a much greater grasp of the depth and breadth and impact of inspiring hope.  I truly saw people's burdens lightened, relationships strengthened, and hope inspired." An avid snowshoer and skier, Jane is ready for winter–her favorite season! (No complaining about a cold and windy night on top of Rockefeller Center from this volunteer!)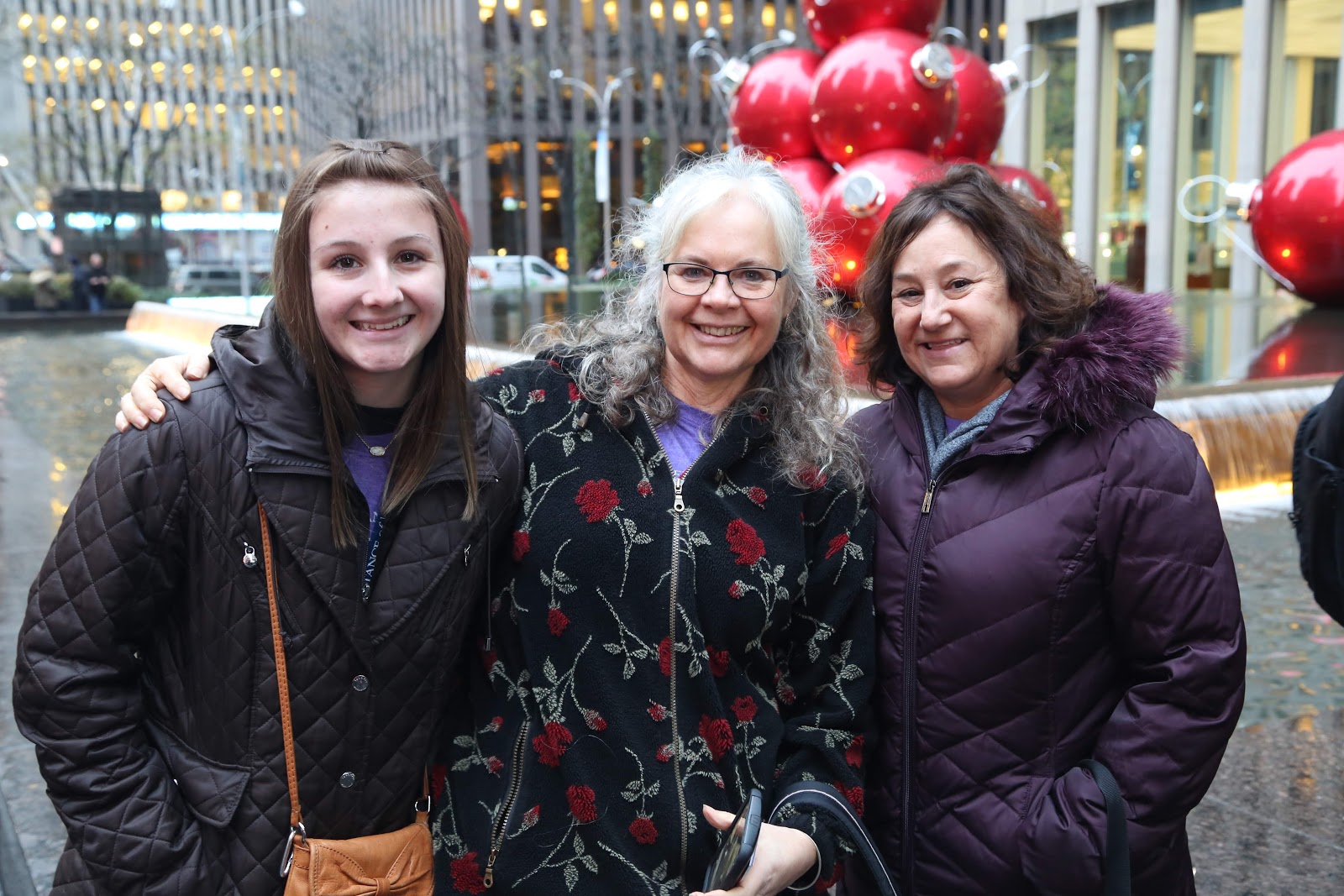 Jane serving in New York City
Watch how Inheritance of Hope volunteers inspire hope. To serve as a volunteer on an upcoming Legacy Retreat, please visit our application page.
Angie Howell is constantly inspired by the people she meets in the Inheritance of Hope family.  Her connection to IoH goes back to Davidson College, where she met Kristen Grady Milligan the first week of their freshman year. Kristen eventually started Inheritance of Hope with her husband Deric, and Angie heard about their work at a college reunion.  In 2010, the two former hallmates got back in touch, and Angie became involved in IoH shortly afterwards. She has served as a Legacy Retreat volunteer, Coordinator, and now, as Communications Manager, Angie helps tell the stories of IoH. Read more Inheritance of Hope blogposts >>