Hollis Malkowski has never run a marathon before, but on November 5 he will race in the 2017 New York City Marathon. He signed up late, has not had much time to train, and was warned by his avid marathon-running aunt that this was not among his brightest ideas.
He bought new shoes for the race, which he claims are bulky and ugly. He has been training in rural New Jersey among bounding deer in a reflective vest and lamp belt. The athletic 22-year old says it is not his finest fashion statement.
So why is he doing this run?
The race is just a medium to raise money for Inheritance of Hope, says the recent Cornell University graduate. His fundraising goal is $5,000 because that amount sends one family on a retreat. He works at BlackRock in New York City, which will match all of his donations at 100%. "I think it's important to give back to people who have given to you," he said.
Hollis and his family attended an NYC Legacy Retreat® in 2016 with his mom, who has stage 4 colon cancer, his father, and his younger brother. He says the impact that trip had on his family was huge. It was most important he thinks for his mom to be with people in a similar situation, which does not happen often.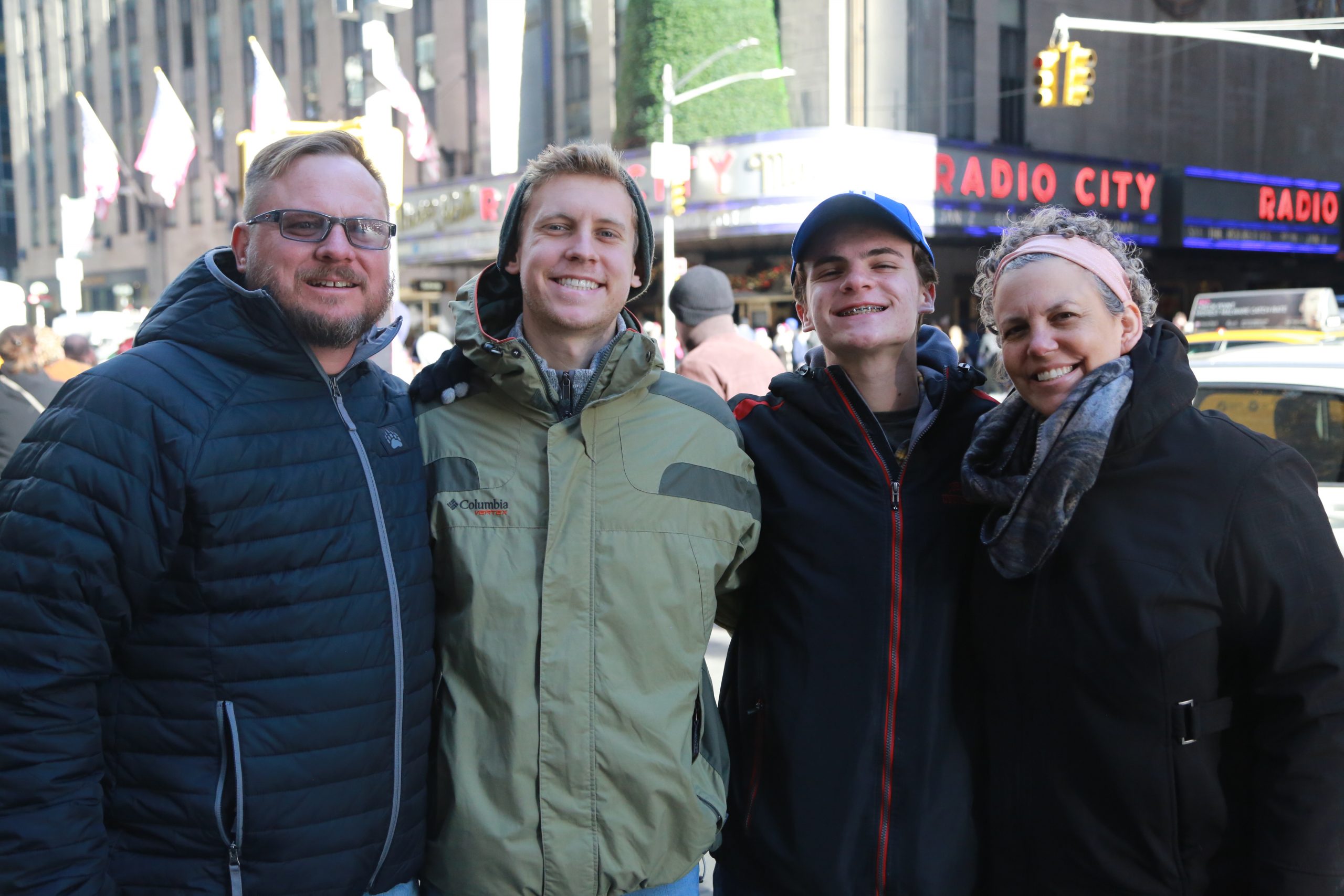 Ron, Hollis, Tucker, and Julie Malkowski on the 2016 Legacy Retreat®
"For her to be in a big group helped her a lot. She gained connections and insights with people who have a mutual understanding of these issues. Being able to relate is big to her because she is the most social person I know," he said. "My dad was very moved by the whole thing too and truly believes that what IoH did for us was amazing."
Hollis knew he wanted to pay it forward. He has unique insights into what it is like to live away from a sick mom. His mom was diagnosed with cancer when he was a senior in high school. Hollis left home at age 14 when he was recruited to play soccer at boarding school. He was again recruited to play soccer at Cornell University. He feels he can support other children who deal with the challenges of distance.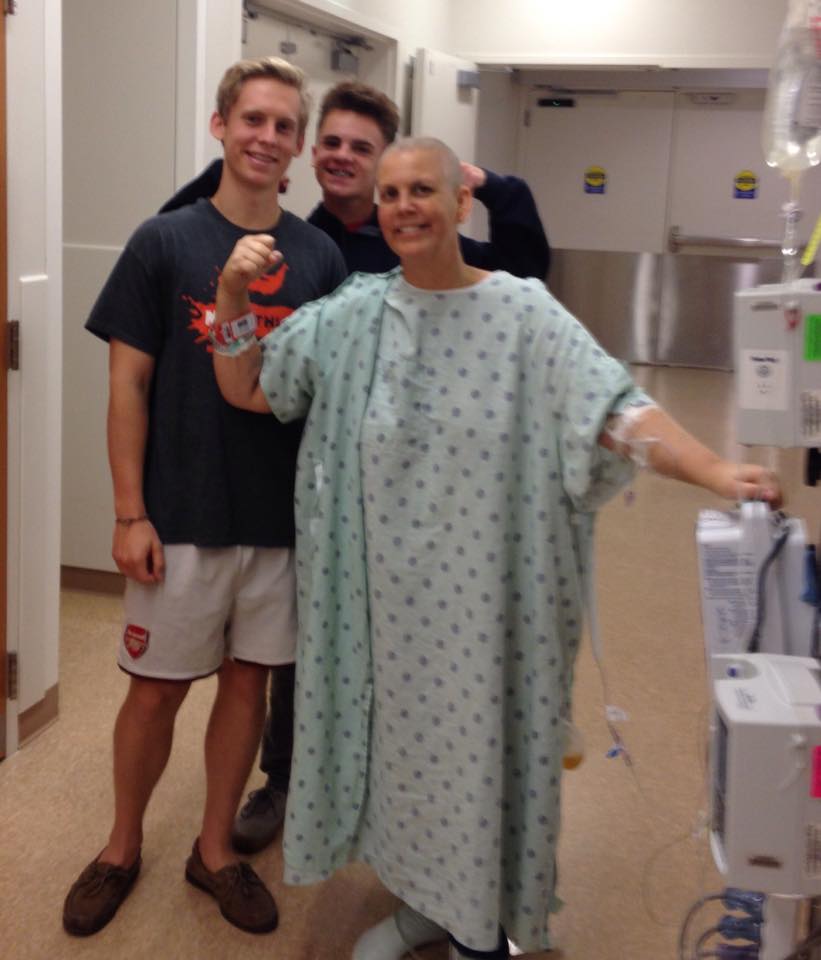 Hollis, his brother Tucker, and mother Julie  
Hollis still plays soccer a lot recreationally. He reads often and currently is studying for his Series 7 exam for financial registered representatives. In his spare time, he collects used sporting equipment and sends it to underprivileged children in South Caicos, another reason why he has not had much time to train for this marathon.
He is looking forward to seeing his girlfriend at the finish line, though he is hoping no one notices his shoes.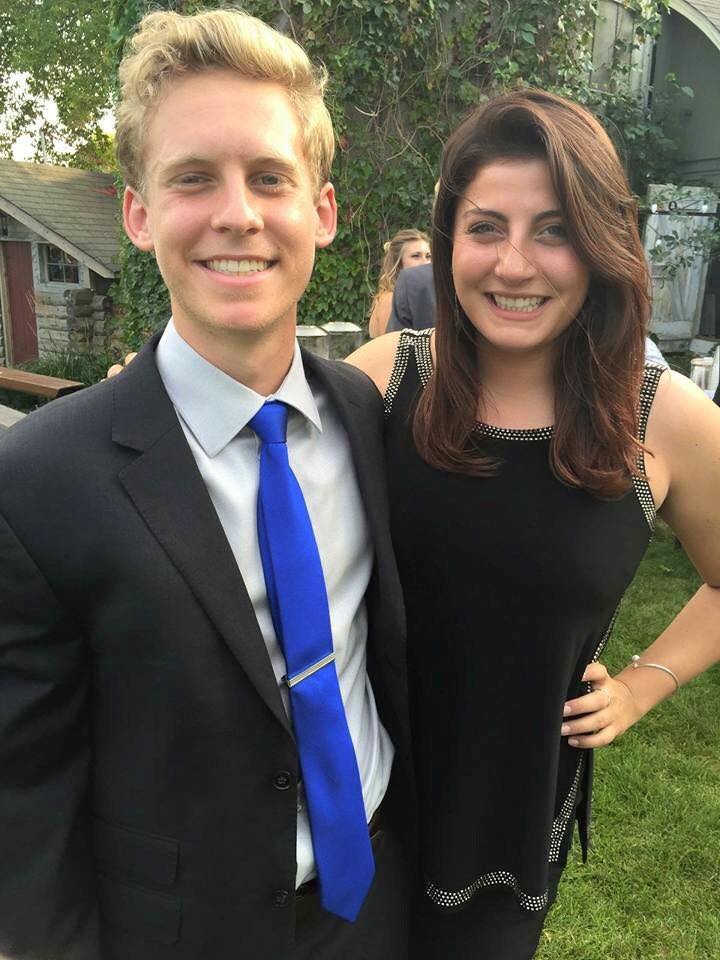 Hollis and his girlfriend, Lilly Derby
His goal is to simply finish the race and see the other boroughs. Moreover, Hollis is excited to send a family like his on a retreat. We are rooting for him all the way! If you want to root him on too, give a gift now.