Mikki Jeschke describes her ten years with breast cancer as an "up and down journey."  Some of her journey has been by boat. Dragon Boat, that is.
In 2009, Mikki underwent a mastectomy and fought through subsequent radiation and chemotherapy. Three years later, she was diagnosed with metastatic breast cancer in her bones.  Soon after, the former student adviser now turned amateur paddler found Inheritance of Hope through a friend. The Jeschke family–Mikki, husband Doug, and sons Benjamin (then eight) and Daniel (then five) attended the May 2012 Inheritance of Hope Legacy RetreatⓇ to Orlando.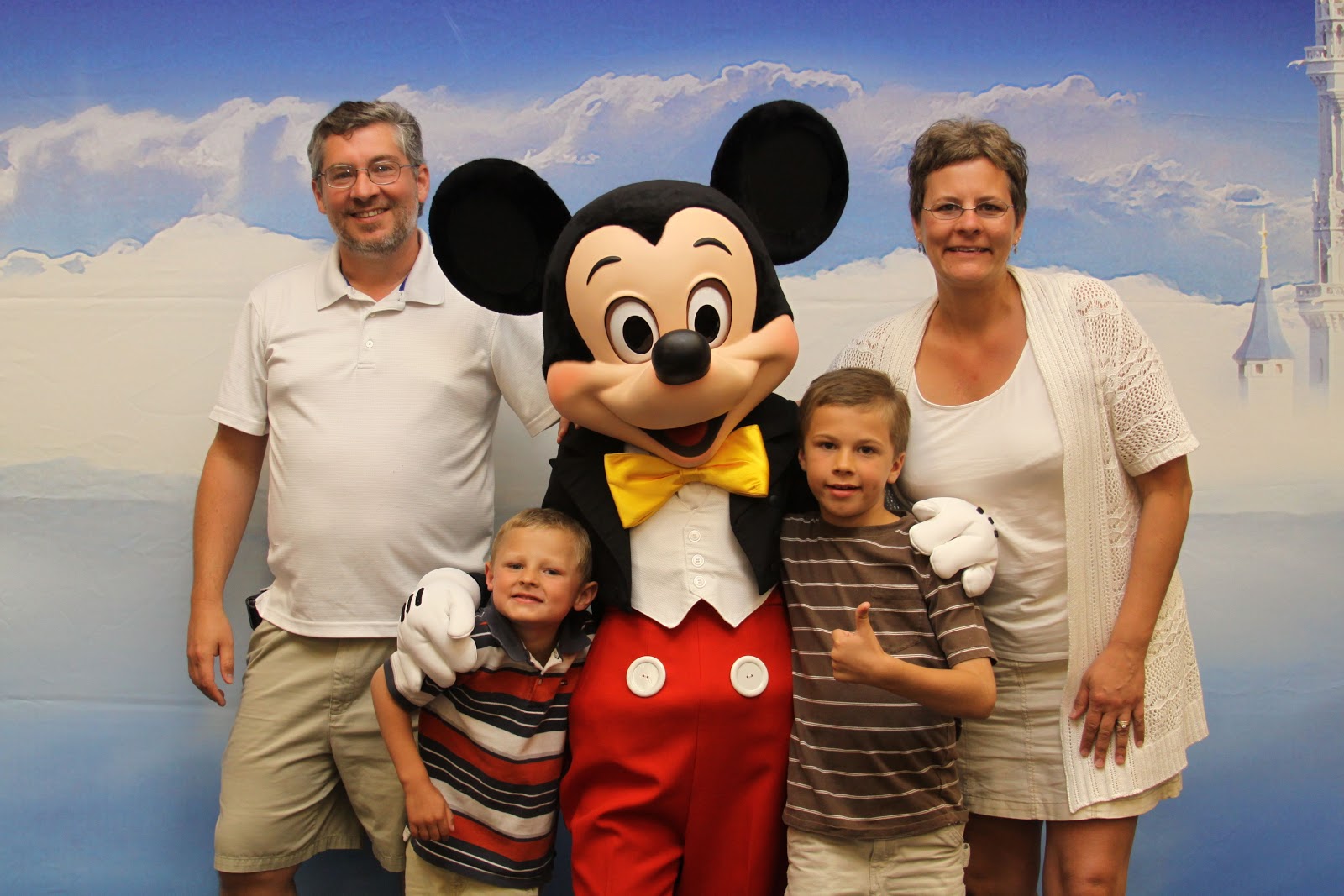 The Jeschke family met the world's most famous mouse on their Legacy RetreatⓇ
It was the family's first time visiting an amusement park, but what stood out more than any ride were the memories and relationships they made.   Mikki claims her youngest son still talks about the IoH volunteers, and they all enjoy looking at trip photos. The Jeschkes employed skills recommended by IoH, and afterwards, Mikki recognizes, "We were different as a family.  Cancer has always been a part of their [her sons'] life. The retreat helped us continue to normalize it."  
Mikki left feeling so inspired that she came back as a volunteer just a few months later, making her one of the first family members served to return to pay it forward to other families!  "My sister, aunt and I all volunteered on the New York City retreat, and it was so fun to be a part of it on the other side and be able to give back in that way." The Jeschke family has also given back through creative fundraising efforts including pizza sales and a color run.  Currently, Mikki stays connected by encouraging new retreat-goers, and keeps in touch with IoH staff she came to know and love. 
Being an active part of the IoH family is just one way Mikki has nurtured herself.  Earlier this year, she made the difficult decision to step down from her job at Indiana University-Purdue University Indianapolis (IUPUI), but sees the positive in her new pace, "I've found how healing it is to be at home, and take care of me."  She participates in the Livestrong program at her local Y, and spends as much time as possible on the water with Indy SurviveOars dragon boat racing team.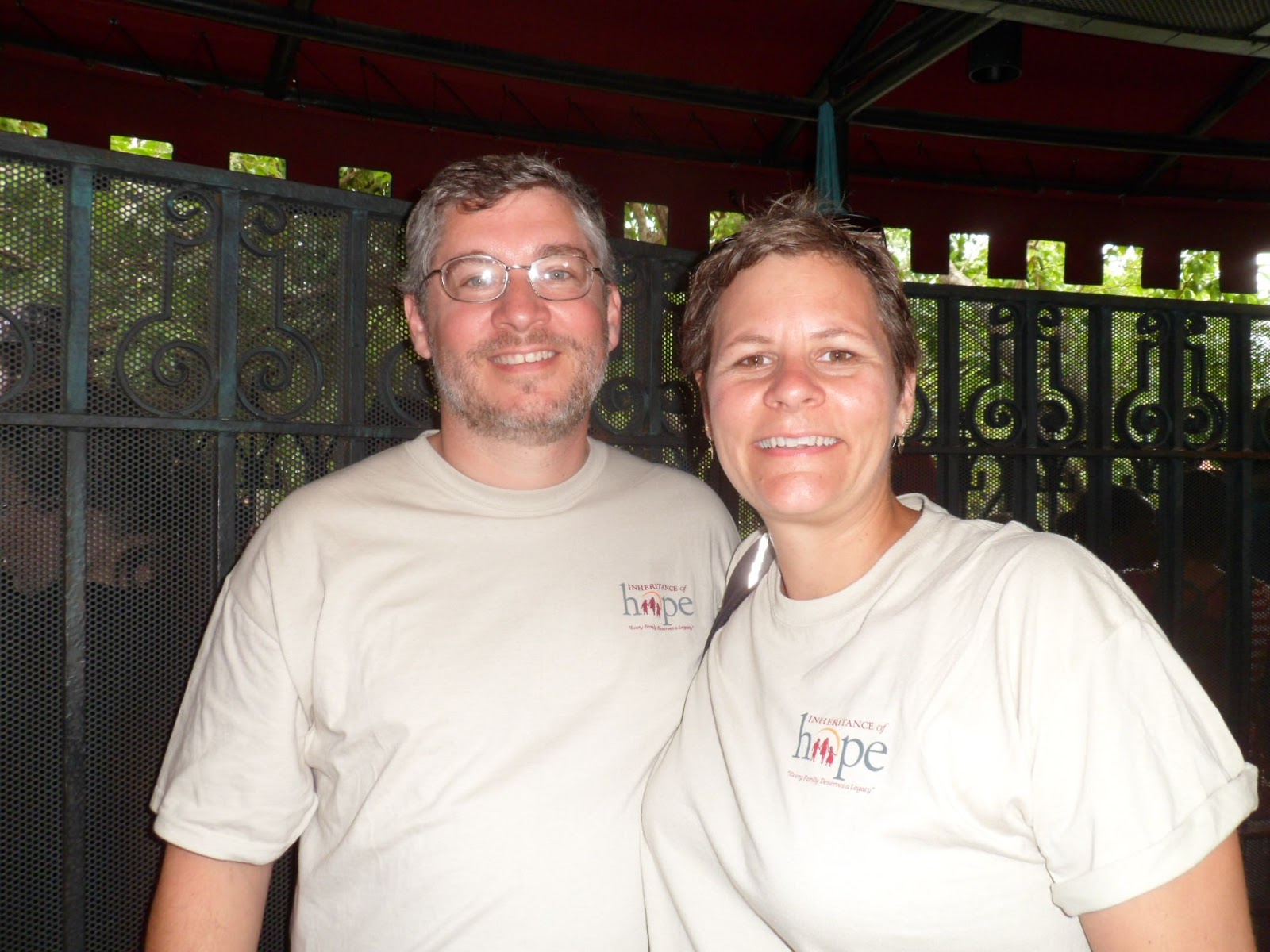 Mikki and Doug at the Magic Kingdom
A 2,000-year-old Chinese tradition, dragon boat racing was first introduced to breast cancer patients by Dr. Don McKenzie in the 1990's.  Challenging the notion that upper body exercise should be contraindicated following breast cancer surgery and related lymph node removal, Dr. McKenzie had the radical idea to put 24 breast cancer survivors in a dragon boat to learn, practice, and compete.  The pilot team was successful–as measured by no increased lymphedema in each rower's arms postseason. Further research has suggested greater physical benefits, but the success that cannot be as easily measured was even more resounding–the teammates' camaraderie and love for the sport.
Mikki joined her local dragon boat racing team four years ago, despite "not knowing a soul," and the fact that she had "never done anything like this before."   A new season begins each May, and the team practices three times a week. The Indy SurviveOars typically compete at least four times per year, against both community teams and breast cancer teams across the country.

Mikki in her element 
"Racing is amazing," Mikki raves. "You're out there, and it's super intense.  We have a great coach and she is tough as nails–yelling, and everyone is responding. We all have a disciplined relationship and you feel the intensity of being in a competition.  For a 250-meter race that is over in under two minutes, you put everything you have into it. It's quite a high when you get to that finish line and you collapse."
The race may be quick, but hours of preparation go into each sprint. According to Mikki, "Everyone has to be in perfect sync and form in order to move the boat in the most efficient way.  We are always working on that, and we work really hard. We talk about one blade, one team. Some may be stronger than others, but we must work at the same pace. So, there is lots of forgiveness and grace.  Sometimes you have to pull your paddle out and rest. And, that's ok."
Describing the SurviveOars as a true example of a team, Mikki notes that each woman contributes in her best way possible, and pulls her other teammates up as needed.  The group is also quite diverse–athletes paddle beside beginners, and the team attracts participants in their twenties, seventies, and all ages in between.
"There's lots of different things you can do," she explains. "I'm not sure I have the cardio strength to paddle, right now, but I'm learning to stand in the back of the boat and steer."  She adds, "And, you can help as part of a committee. I'm on the race logistics committee. Everyone can find a place to participate." 
Currently, Mikki's health is stable.  Scans from May 2018 showed progression of tumors in the liver and bones, so a new chemo regimen "hit it really hard" these past few months, and this therapy is working!  The side effects may have kept her down more than she likes, but Mikki has a long-term perspective, "As there are new developments with my cancer treatments, we will talk about it as a family, but we don't dwell on it a lot. There have been some hard days.  My boys might see me on the couch one day, but tomorrow will be different." True to her word, she pushes through hard days by focusing on the next, just as each new stroke of the oar pushes away the last.
Besides the mental and physical benefits of rowing, Mikki has found a community–one that brought meals and helped with yard work through this latest chemo treatment.  She encourages others to find their "team" too, and when they do, Mikki has a few words of wisdom, "One of the best pieces of advice someone gave me is to allow other people to serve and bless you. They want to help. As I've humbled myself, I've been so blessed. It is hard to accept help, especially as women, but let people serve you.  You would do, and probably have done, the same for them." 
If you are raising children while living with a terminal diagnosis, apply for a life-changing IoH Legacy RetreatⓇ today and find a community of your own.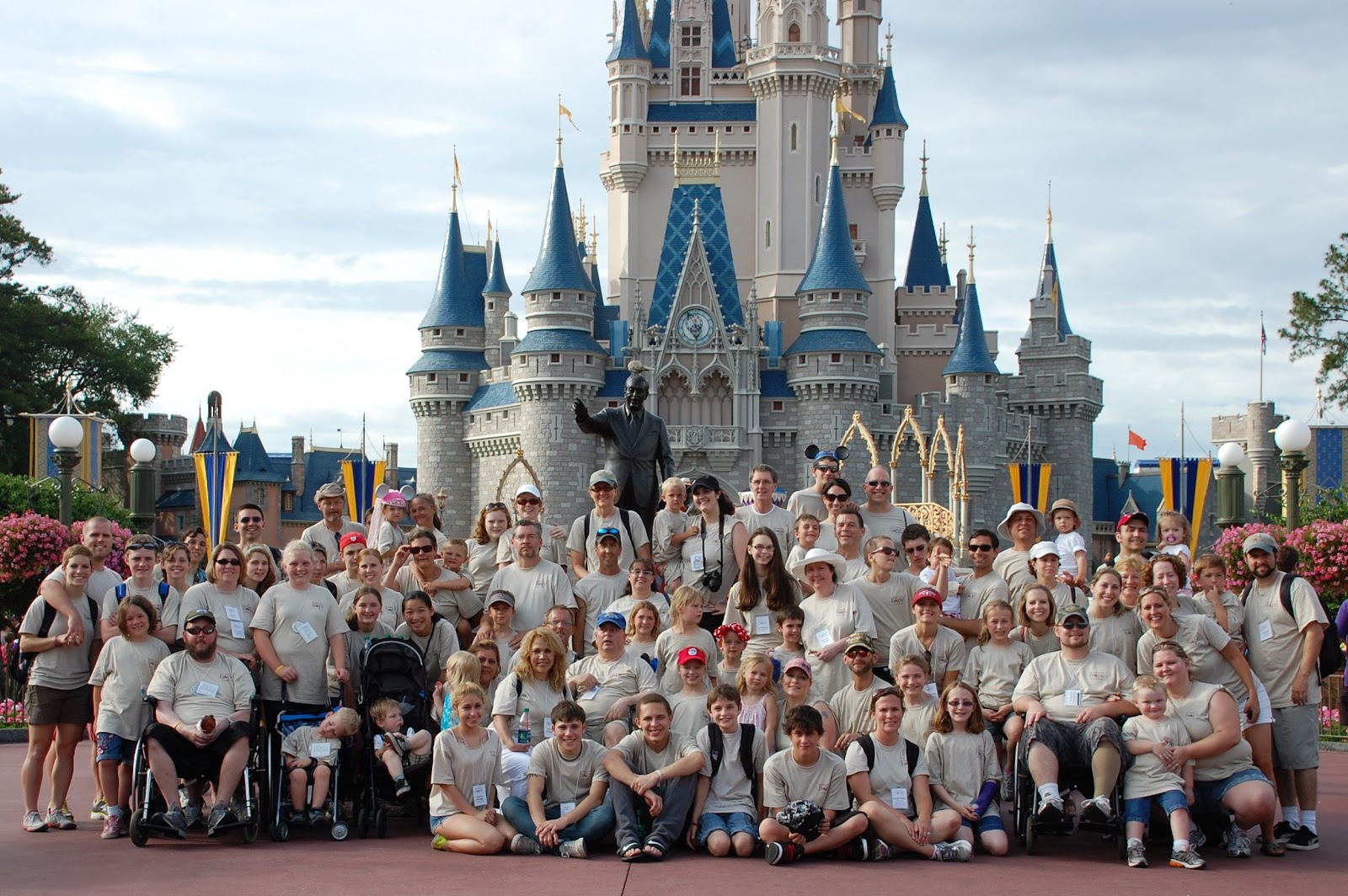 A supportive team is found in the IoH family
Angie Howell is constantly inspired by the people she meets in the Inheritance of Hope family.  Her connection to IoH goes back to Davidson College, where she met Kristen Grady Milligan the first week of their freshman year. Kristen eventually started Inheritance of Hope with her husband Deric, and Angie heard about their work at a college reunion.  In 2010, the two former hallmates got back in touch, and Angie became involved in IoH shortly afterwards. She has served as a Legacy RetreatⓇ volunteer, Coordinator, and now, as Communications Manager, Angie helps tell the stories of IoH.  Read more Inheritance of Hope blogposts >>