In 2015, we interviewed Tayler Chandler as she wrapped up "Walk it Out for IoH," a 5K designed for all fitness levels that the then-high school senior planned and organized. Tayler raised $5,100, enough to send a family like hers on a Legacy RetreatⓇ!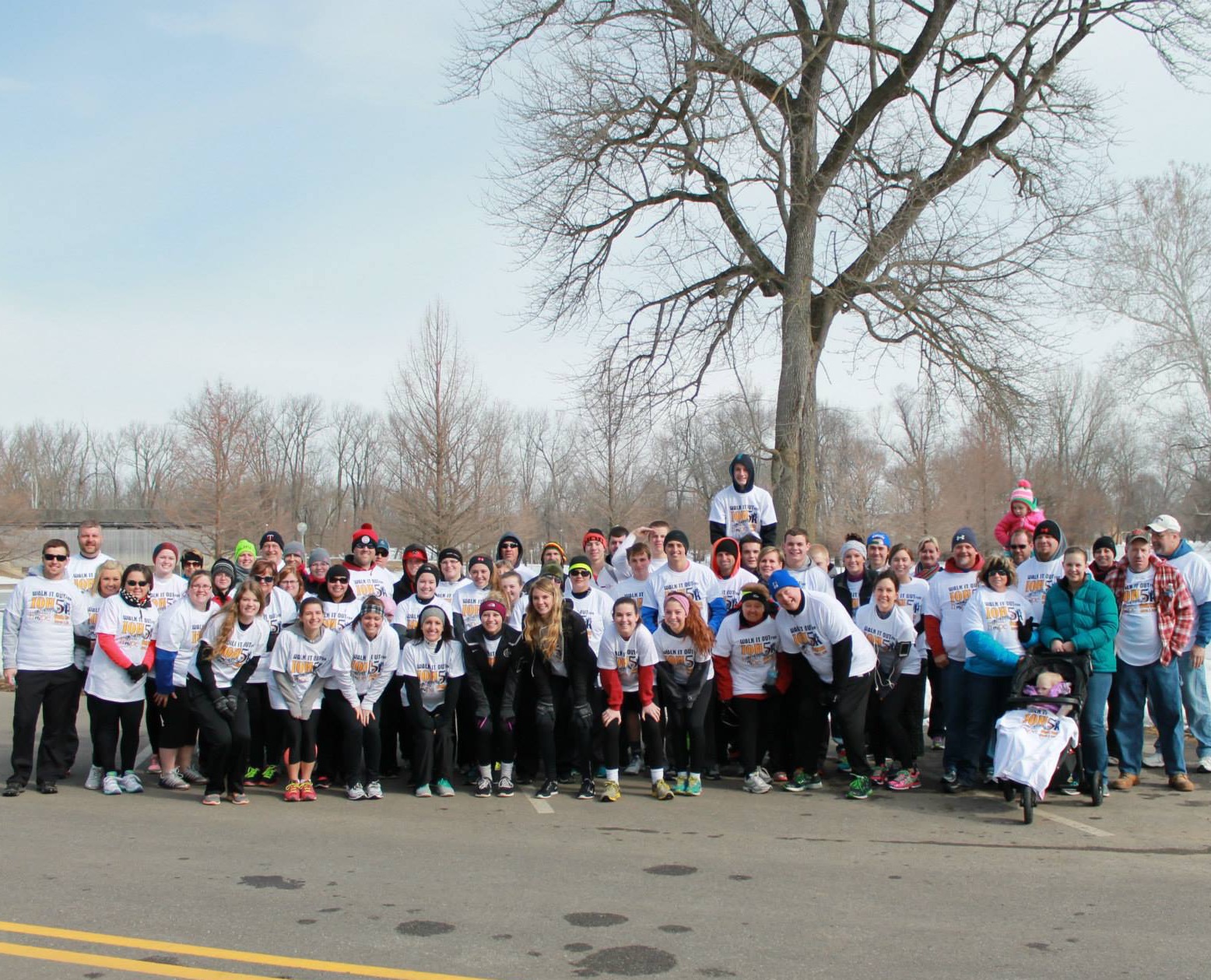 Tayler's "Walk it Out" paid it forward to another family like her own
Today, Tayler is a rising senior at Indiana State University. Her philanthropic spirit is still thriving, as she recently completed a term as the service and charitable giving chair for her sorority. With her Alpha Sigma Alpha sisters, she helped raise $25,000 for Special Olympics through the college's polar plunge.
Currently a segment marketing intern at Cummins, Inc. in Minneapolis, Tayler stepped out of her comfort zone when she moved ten hours from home for the summer, "Being so far from family was hard at first, but it was the best decision for me, "she said. "I've met great people, and it has been exciting to be in a new city. This was my first time in Minnesota and I am so glad to have this opportunity."
Tayler is no stranger to doing hard things. When she and her family–dad Chris, mom Chena, and siblings McKenna and Seth–attended the May 2013 Legacy RetreatⓇ to Orlando, Tayler's mom Chena had been living with an aggressive bone cancer for two years. Cancer and chemo had taken away the family's normal routine. On their retreat, Tayler felt confident enough to open up to the other teens, whom she soon learned all shared similar struggles.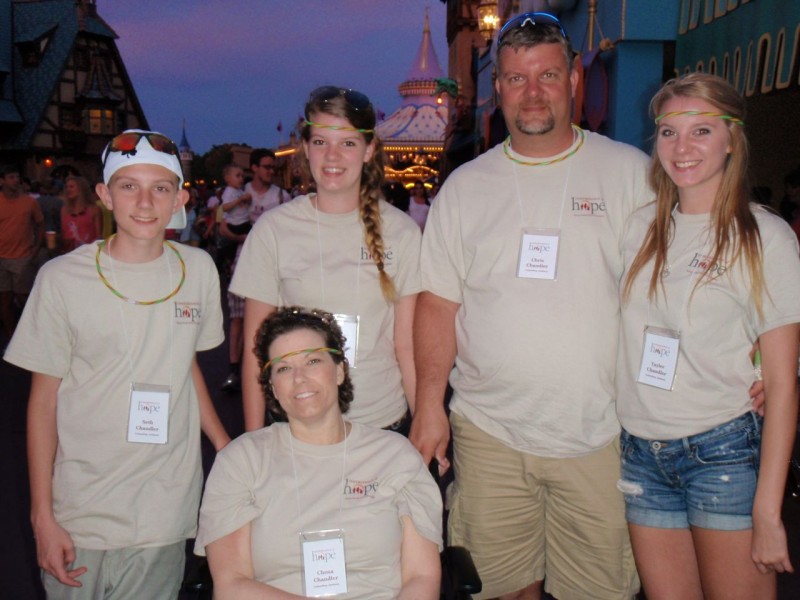 Tayler and her family making memories at Disney on their Orlando Legacy Retreat®
Tayler was so impacted by their retreat that she decided to raise money to support IoH herself, "The retreat was life-changing," she explained. "The people, the sessions, the volunteers and the memories. That is why I organized the walk-a-thon. I wanted someone else to experience that."
Her younger sister McKenna followed in Tayler's footsteps and organized her own walk-a-thon in memory of Chena and in support of IoH. As the three Chandler children move on and grow up, their resilience, optimism and desire to give back will see them through any challenge.
When asked what is in store for her after graduation, Tayler confidently answered, "Who knows? You never know where life might take you and what is next!"
Angie Howell graduated from Davidson College, where she met Inheritance of Hope Co-Founder Kristen Grady Milligan the first week of their freshman year. In 2010, the two former hallmates got back in touch, and Angie became involved in IoH shortly afterwards. Angie has served as a Legacy Retreat volunteer, Coordinator, and now, as Communications Manager, Angie helps tell the stories of IoH. She is constantly inspired by the people she meets in the IoH family. Read more Inheritance of Hope blogposts >>