Lauren Latimer vividly remembers her introduction to Inheritance of Hope, "When my mom first told me she wanted our family to go on an IoH Legacy RetreatⓇ, I was like, 'Sorry. That doesn't sound like fun. I don't want to go on a cancer retreat.'"  The Latimers–mom Karen, dad Rob, Lauren, and her sister Anna–attended the January 2016 retreat to Orlando over their daughters' objections. Lauren, at the time 17, admits that her mom guilted her into going. Now a repeat IoH volunteer, she is more than happy to concede, "A depressing 'cancer retreat' is the exact opposite of what IoH is.  By the end of the weekend, the volunteers and other families were my family, and I didn't want to leave. And, that is the consensus of everyone who comes on a retreat."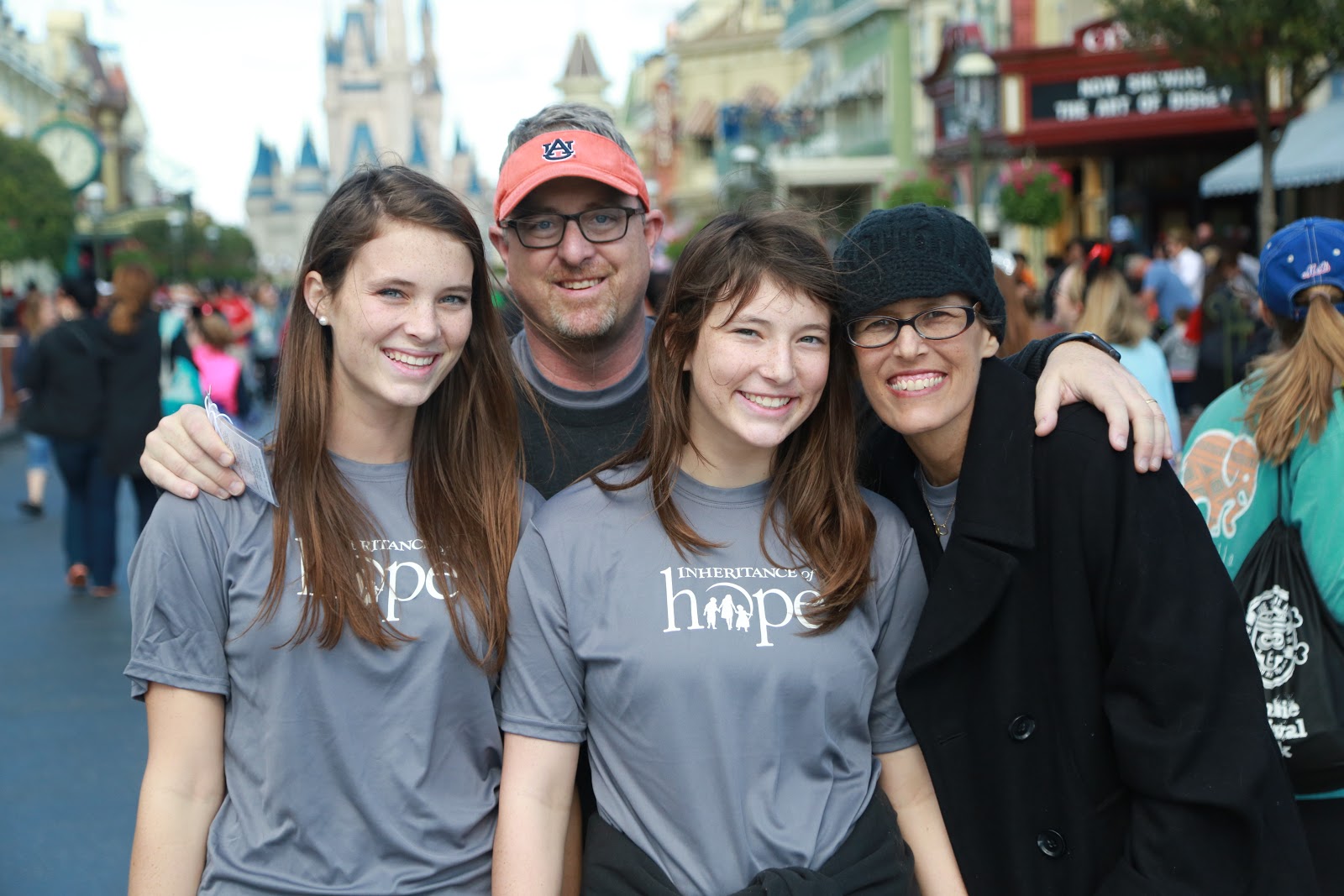 The Latimer family at their Orlando Legacy RetreatⓇ in 2016
The best part of the retreat for the Latimers? According to Lauren, it was the relaxed quality time they spent together, something magnified even more by the fact that Karen passed away just three short months later.  "We had no agenda other than to be together and hang out. That's not like normal life when we are all busy. My best memory is the feeling of being relaxed with my family,"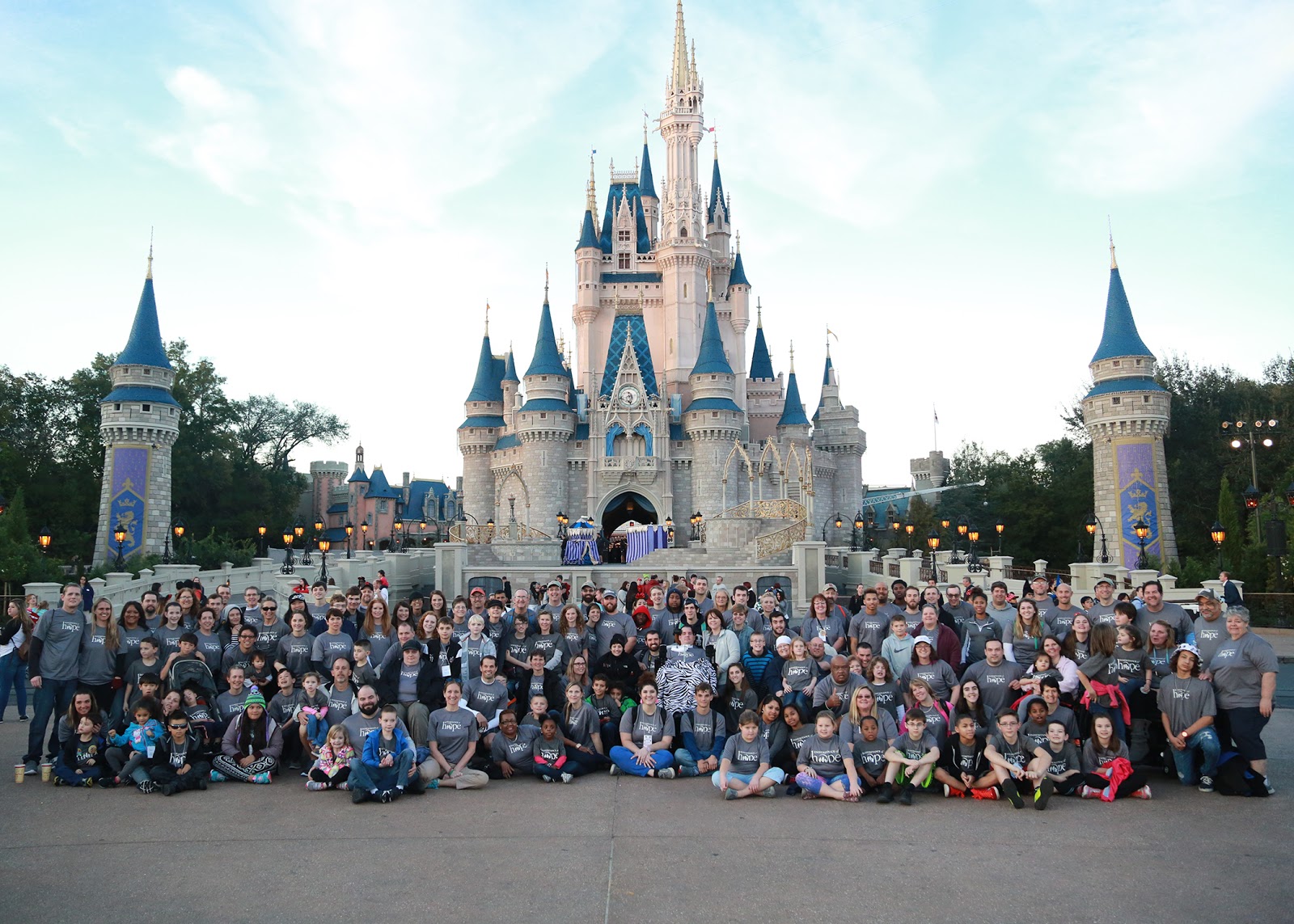 Making memories at Disney
The full impact of the retreat was apparent after Karen died.   "So many people got in touch with me that day," Lauren said, "and half of them were from IoH. My dad had a support system he had made there too. But, it was more than that.  We had learned skills from IoH about how to talk to each other. It was less awkward than it would have been–we knew how to bring up the hard topics, because we had already done it." Without realizing it, the family had gained a new vocabulary and also the permission to stop being afraid.  Lauren described how before the retreat they were all scared of making each other more upset, but that barrier-causing taboo had been lifted, "We knew we couldn't make each other feel better about Mom dying, so we just helped each other hold the weight and bear the burden."
Now a sophomore at the University of Florida, Lauren is majoring in health science on a pre-med track, and is considering pursuing emergency medicine.  In her (very little) free time, she is involved as a member of ADPi sorority, participates in Gift of Life Marrow Registry, lifeguards, and enjoys swimming.  Although her busy school schedule keeps her in Gainesville, Lauren has served on three IoH Legacy RetreatsⓇ so far, and plans to volunteer as often as she can.  In the Spring of 2017, she and her dad Rob volunteered together, a special memory they will both have forever.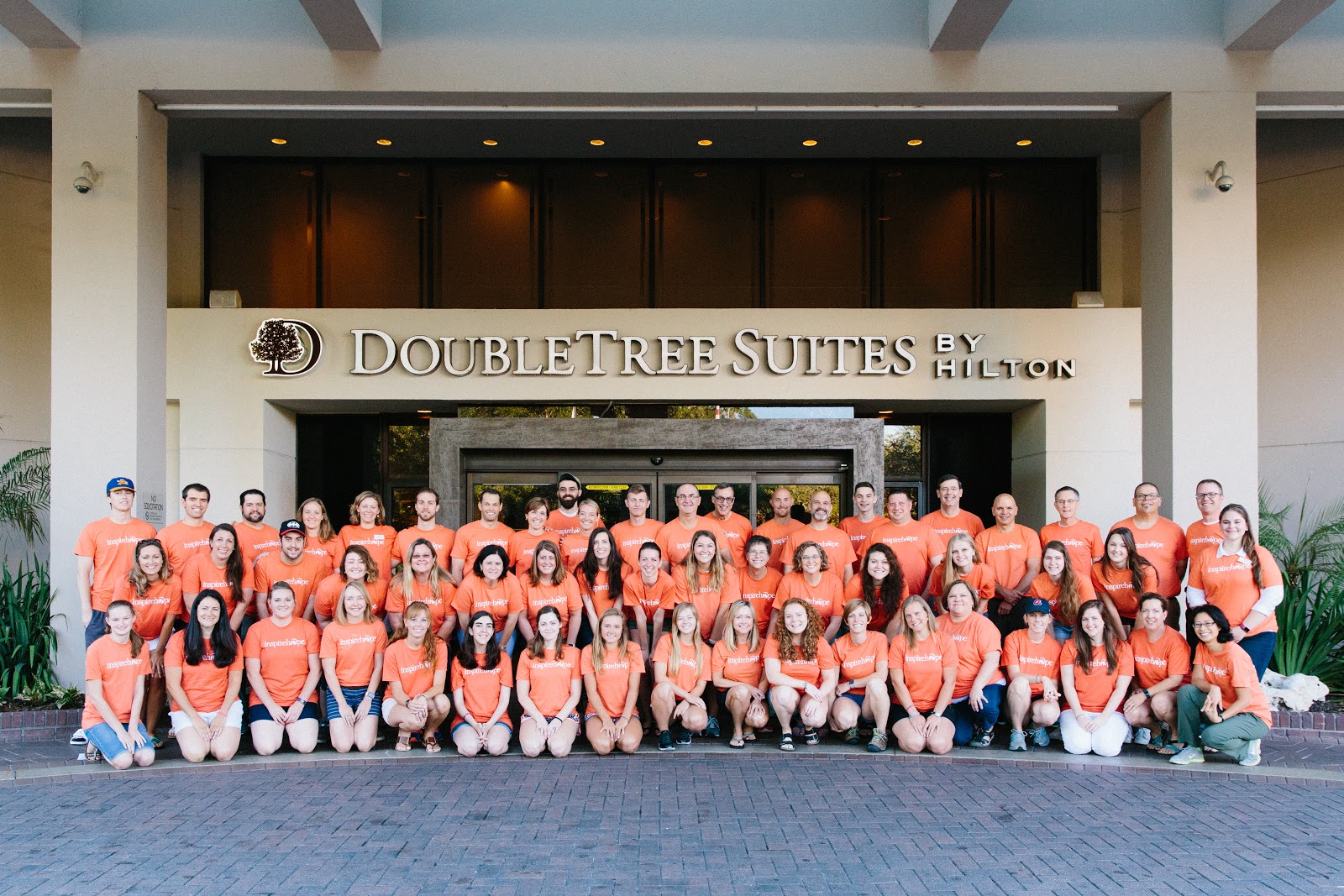 Lauren and her Dad paid it forward as volunteers in May 2017
Lauren does not sugarcoat how hard it is to serve the first time after a parent has passed away.  "It brings back so many memories, but, it is worth it," she emphasized. "It is a good time to think about the person who died, and remember, this is someone I really cherished. Then you are able to get into the mindset of helping other families cherish the memories they make.  And that is what is so nice about IoH–it helps you stop and focus on the important moments."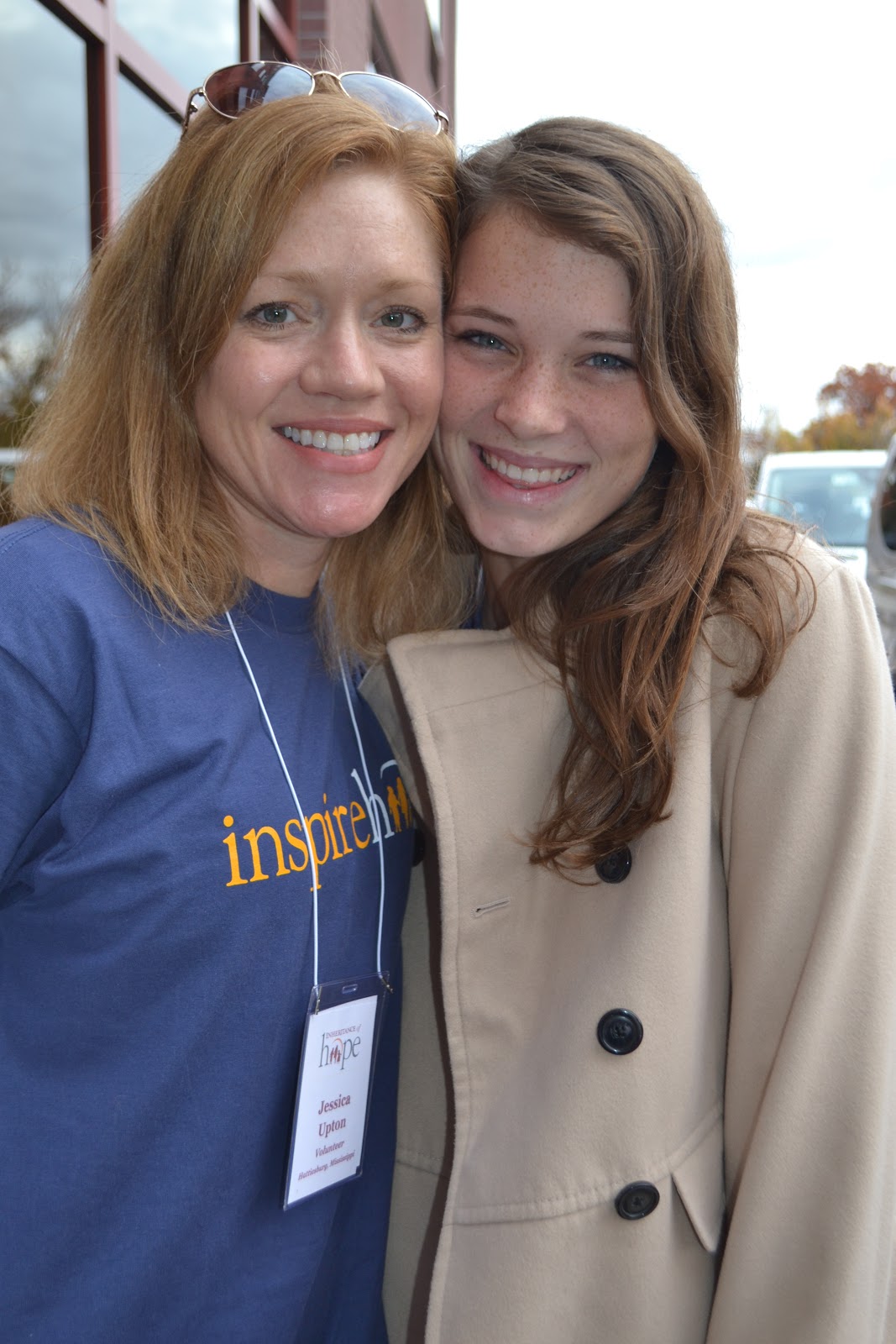 Lauren and her aunt served together at the NYC Legacy RetreatⓇ in 2016
Another aspect of IoH that has been key for Lauren is the organization's authenticity. "The realness is what drew me into IoH on that retreat," she explained. "People are real, genuinely want to be your friend, and we can all be honest.  The family atmosphere makes me want to come back over and over again. When I go on a retreat, it is like I never left. Everyone is so welcoming, and their sole purpose is to help others."
Just as the Latimers shouldered the weight for each other, Lauren understands how to share the burden of terminal illness with families like her own. Fortunately for IoH, Lauren has joined the ranks of all those welcoming and genuine volunteers whose sole purpose is to help.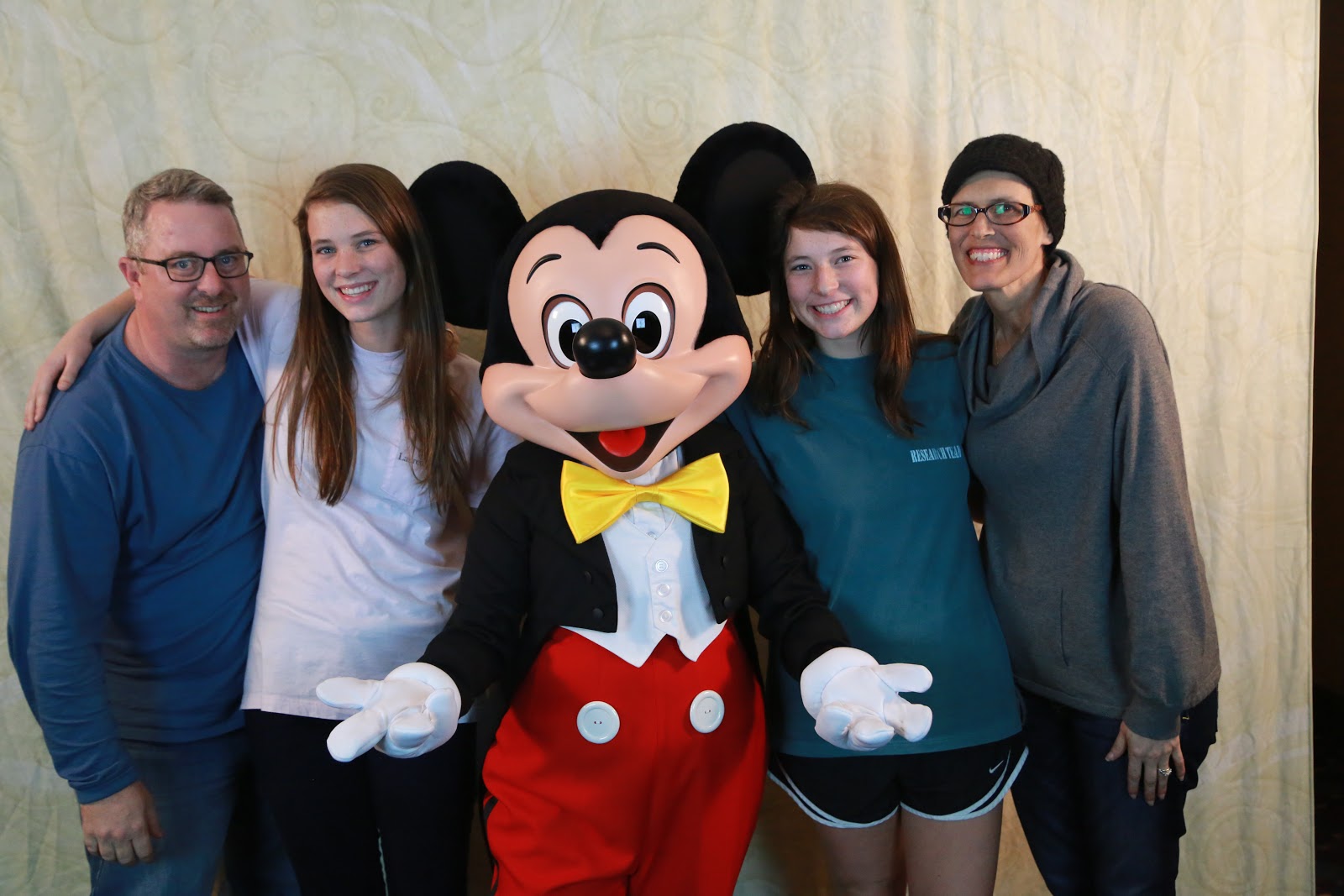 Precious smiles and priceless memories made in Orlando
Angie Howell graduated from Davidson College, where she met Kristen Grady Milligan the first week of their freshman year. Kristen eventually started Inheritance of Hope with her husband Deric, and Angie heard about their work at a college reunion.  In 2010, the two former hallmates got back in touch, and Angie became involved in IoH shortly afterwards. Angie has served as a Legacy Retreat volunteer, Coordinator, and now, as Communications Manager, Angie helps tell the stories of IoH. She is constantly inspired by the people she meets in the IoH family. Read more Inheritance of Hope blogposts >>