Over the summer, fourteen-year-old Tyler Emmerd chose to focus on Inheritance of Hope for a speech that he gave to 30 of his peers–well, if you can call seniors peers to an incoming high school freshman!   Tyler admits to some serious nerves before taking this required class, but he nailed it! 
Tyler and his family attended the Orlando May 2017 Legacy RetreatⓇ, and he counts visiting Sea World among his favorite memories. This animal lover had always wanted to see a sea turtle in person, but spending time with his parents, Melinda and Mike, and siblings Hailey, Ryan, and Cayla was even better, "We loved spending time with each other without the stress of cancer in our lives.  I love looking back on our vacation and remembering how special it was in all of our pictures we have," he says.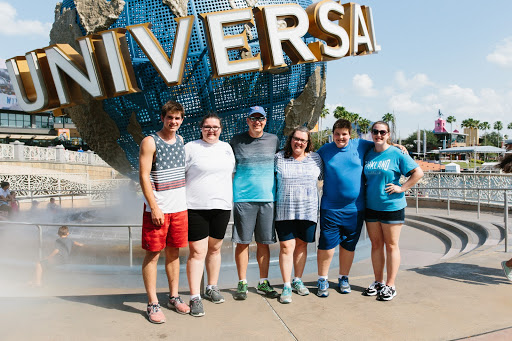 Tyler (second from right) and his family ready to take on Universal Studios
The priceless moments didn't stop in Orlando. According to Tyler, "We live our lives with intention and purpose now.  We always tried to do things together before that didn't cost a lot of money but allowed us to still make lots of memories.  Now more than ever we try to continue to do things together, making precious memories that we will be able to have forever," Tyler elaborates.  "We have started documenting events, taking more photos of both important times we spend together and just of random snapshots of each of us having fun.  We also began to write our feelings down and keep them in safe places for us to pull out and remember in the future."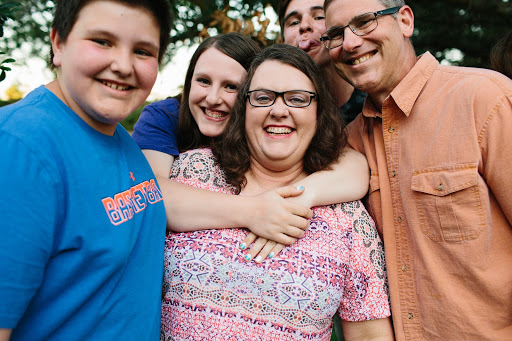 The Emmerds making the most of every moment
Tyler explained all this and much more in his speech, and received a great reaction from his classmates and teacher, most of whom congratulated him on a job well-done.  Despite his claims that he is often shy and keeps to himself, this was Tyler's easiest speech to write and give, "because it came from my heart and was something I was very familiar with," he describes.  "There are not a lot of happy things that have come from my mom being sick, but IoH definitely is one of the happiest, brightest spots in my life because I learned it is okay to feel sad and scared.  I also learned that there are so many other families facing the difficulties we are, and that is why it is so important to share not only the mission of IOH but how much we were impacted."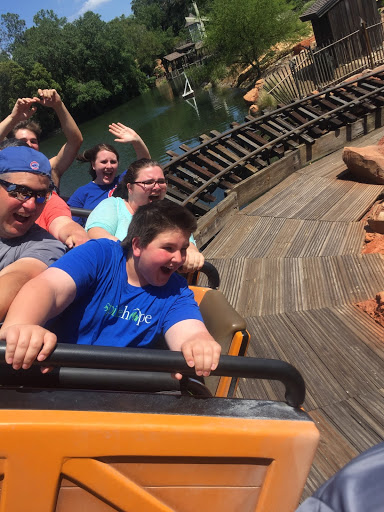 Tyler has plenty of memories from his Legacy RetreatⓇ!
Read Tyler's speech to be inspired yourself!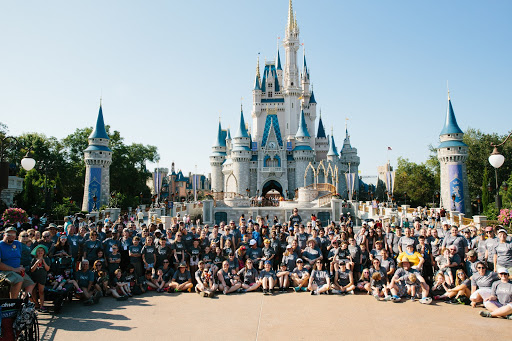 Orlando May 2017 Legacy RetreatⓇ
Angie Howell is constantly inspired by the people she meets in the Inheritance of Hope family.  Her connection to IoH goes back to Davidson College, where she met Kristen Grady Milligan the first week of their freshman year. Kristen eventually started Inheritance of Hope with her husband Deric, and Angie heard about their work at a college reunion.  In 2010, the two former hallmates got back in touch, and Angie became involved in IoH shortly afterwards. She has served as a Legacy Retreat volunteer, Coordinator, and now, as Communications Manager, Angie helps tell the stories of IoH. Read more Inheritance of Hope blogposts >>