Students in the Key Club of Scecina Memorial High School in Indianapolis staged a big event in July of 2016 at Irvington's Ellenberger Park.
The Second Annual Ultimate Frisbee Tournament in memory of Jenny Deery was organized by students. Jenny Deery was a Scecina parent who died of leukemia in 2014. The tournament raised $1,000 for Inheritance of Hope, a charity that works with families facing a parent's terminal illness.
"This is the second year of the tournament and it was completely planned and executed by the officers of the Key Club, both outgoing and incoming," said Cindy Hemmelgarn, Scecina's vice president of finance. Hemmelgarn serves as one of the Key Club moderators.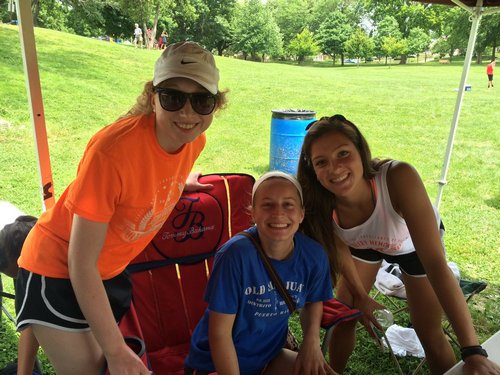 Corinne Maue (left), Lauren Ryan, and Ria Rebein, Class of 2016 graduates, are outgoing Key Club officers who helped start the Ultimate Frisbee Tournament in memory of Jenny Deery in 2015.
"The initiative and resourcefulness exhibited by these kids is truly special," she said. "Their dedication to remembering the mother of one of their own classmates is amazing. This is one event where adult moderators just tag along and watch the students perform. It was an honor to be involved."
"It went really well," said Scecina Key Club incoming president Mary O'Connor '17. "This year we were able to rent out the field at Ellenberger Park, so the event was bigger."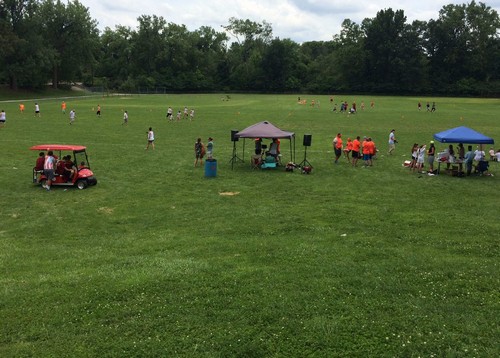 The second annual tournament held at Ellenberger Park drew 14 teams and 98 participants. The tourney raised $1,000 for Inheritance of Hope, which helps families dealing with the terminal illness of a parent.
The event, held July 17, grew from seven teams last year to 14 teams and 98 participants this year. The tournament drew teams from around Indianapolis and as far away as Fort Wayne and Chicago. Many young Scecina alumni participated this year.
"The event is just getting bigger," said Mary. "It's bringing people together for a good cause and it's a lot of fun. We promoted it on social media so we got a lot of good response through Eastside connections."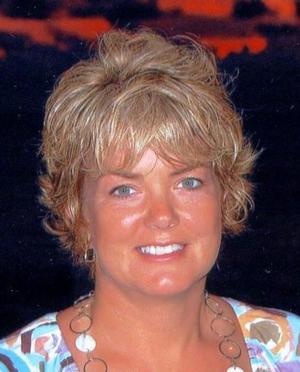 Jenny Deery died of leukemia in 2014 and was the mother of three Scecina students. Her family attended Inheritance of Hope's November 2012 Legacy Retreat®.
The tournament in the past has supported the Leukemia and Lymphoma Society. The Key Club decided this year, in consultation with Jenny Deery's family, to give the proceeds to Inheritance of Hope, one of Jenny's favorite charities. The nonprofit inspires hope in young families facing the loss of a parent. Through counseling and retreat programs, Inheritance of Hope helps families navigate the challenges of a parent's terminal illness.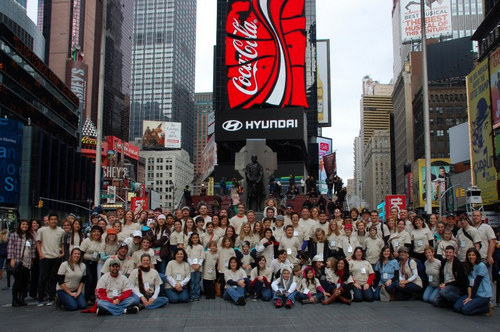 The November 2012 Legacy Retreat® in New York City

O'Connor said the Key Club plans to stage the event again in July 2017. Scecina's Key Club is affiliated with Kiwanis International. Key Club International is the oldest (founded 1925) and one of the largest service programs for high school students. It is a student-led organization whose goal is to encourage leadership through helping others.
This article was originally posted on Scecina.org and is used with permission.