Dena Austin and her husband Blake are veteran Legacy RetreatⓇ volunteers, and now Dena is stepping into the role of Legacy Retreat and Venue Coordinator. A volunteer since 2016, Coordinator since January 2017, and supporter since 2014, Dena knew she wanted to become involved with Inheritance of Hope as soon as she heard about the Legacy RetreatⓇ experience from friends John and Heather Crawford. John, Heather, and their boys were served on the August 2014 retreat to Orlando.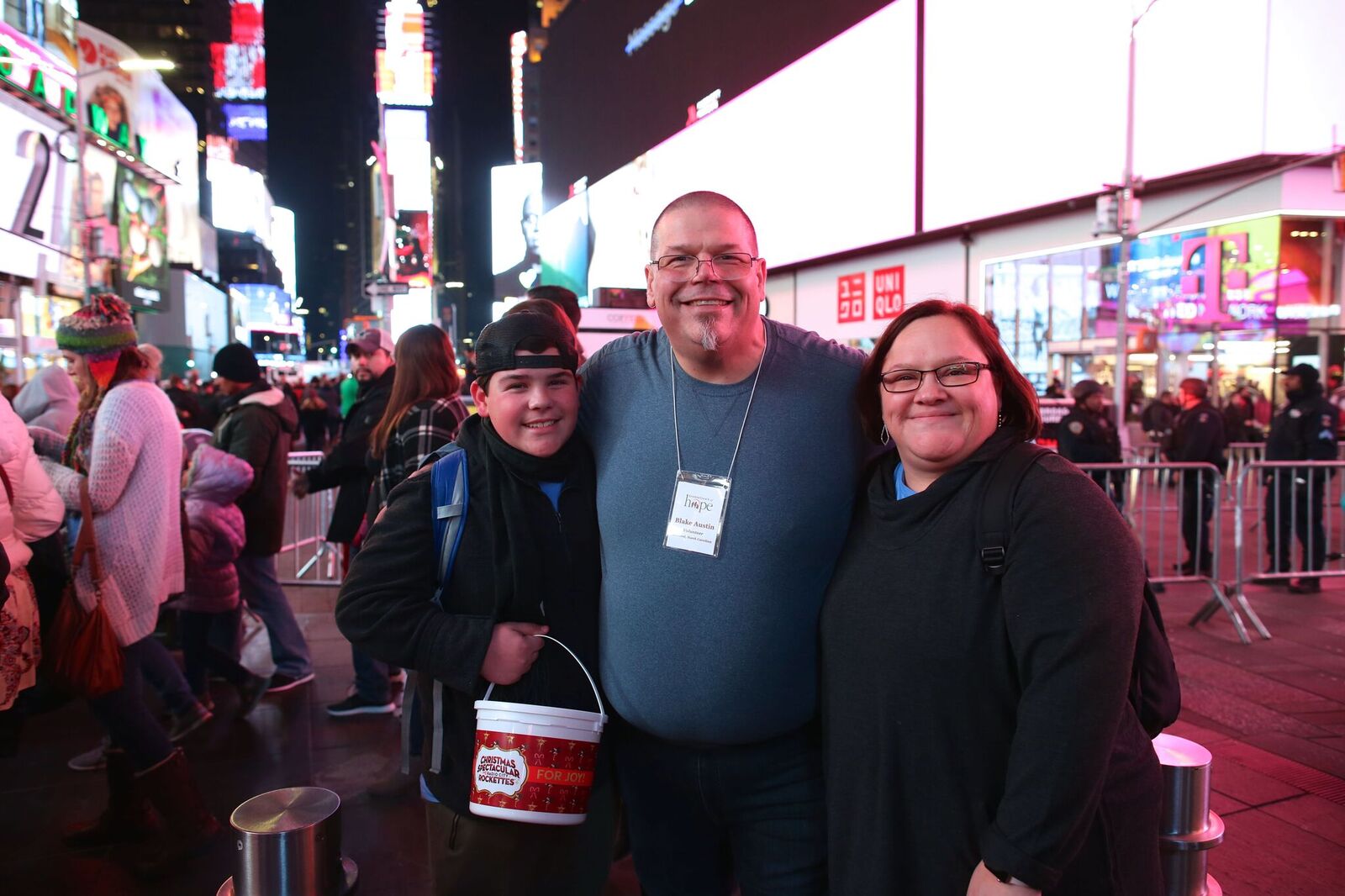 Dena and her family serving at a NYC Legacy Retreat.
After John passed away from ALS, Dena describes that she and Blake "jumped in with both feet" and have not looked back since. "One thing I love about serving with IoH is that this has been a ministry our whole family has participated in. Blake and I can serve together, and our son Zach has even gotten on the bandwagon with fundraising."
Read more about Zach's fundraising success.
The Austin's daughter Samantha Vanderson has also volunteered for IoH–sharing her talents as a photographer at our last New York City retreat.
Dena brings her unique talents and understated style to her new position. Detailed oriented, yet always humble, Dena is known on the IoH team for always being ready to serve in any capacity and unfailingly willing to step outside her comfort zone. All IoH volunteers understand the emotional commitment required, and Dena acknowledges that while it is taxing, we can do hard things. She remembers the first time she helped with Legacy Videos as especially nerve-wracking, but says she knew even though she could not do it herself, God would equip her. She has taken that same approach to every opportunity presented to her through IoH, noting that it has been a perfect fit for her to learn and grow.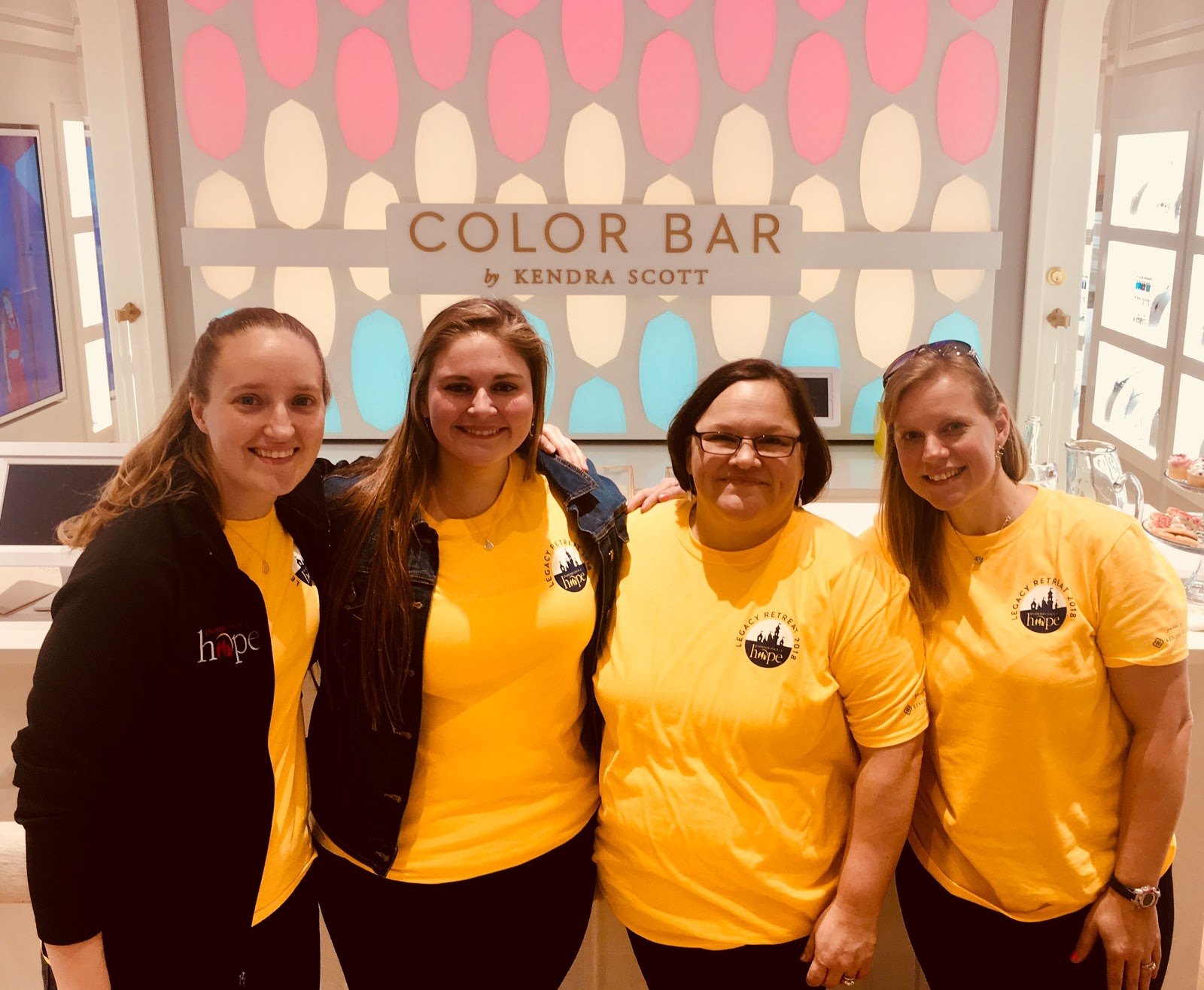 Dena with her fellow IoH staff and coordinators.
In early 2018, Dena was asked to step up in a new capacity and work with our March retreat hotel partner, Renaissance Orlando SeaWorld. This would be the first time IoH had visited the Renaissance, and Dena's first time working with outside event staff, "I told the hotel staff that I had never been in event planning, but was excited to work with them, and they immediately were supportive and wanted to hear all about our mission," And, she adds, "they were helpful every step of the way."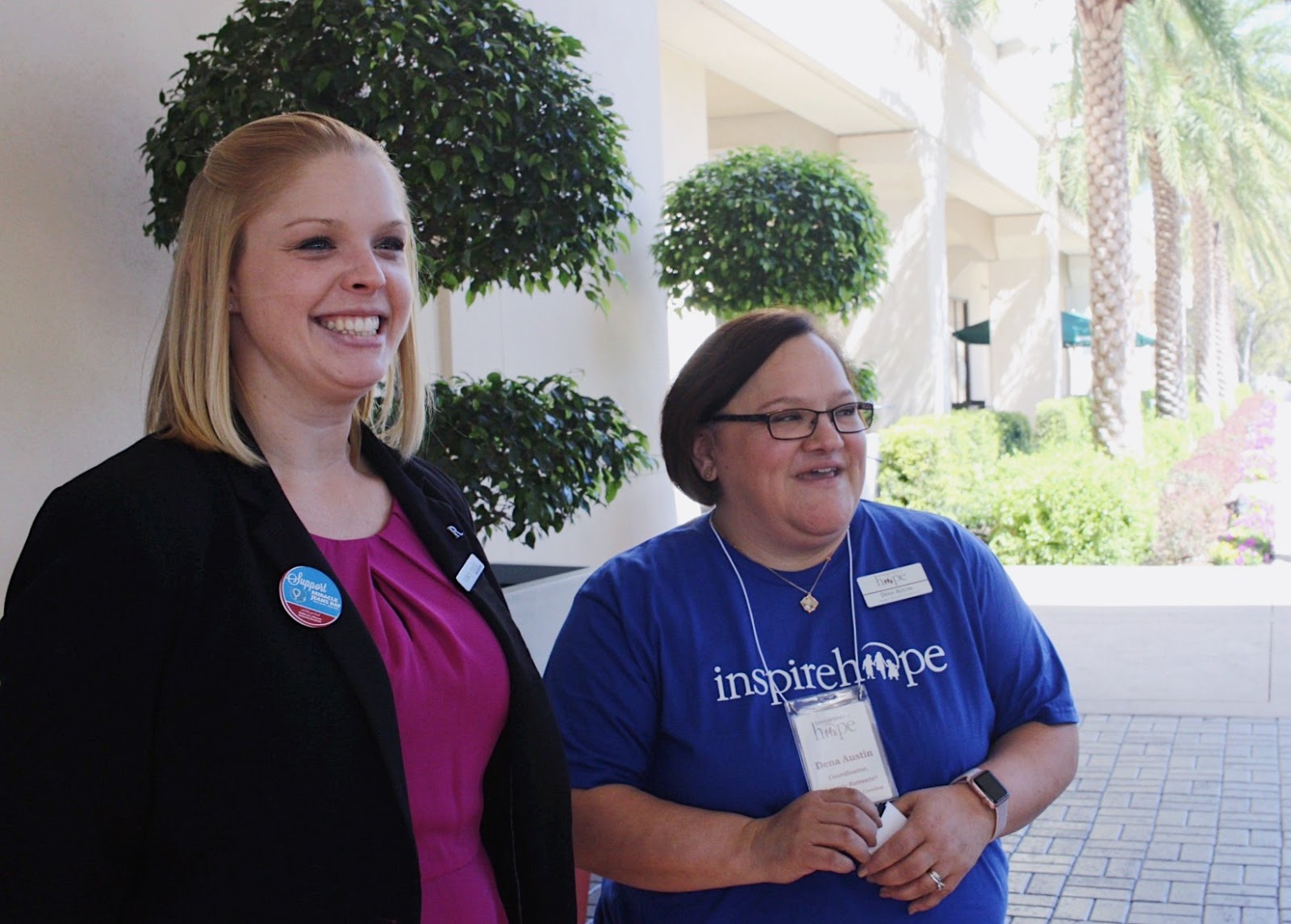 Dena greets new families alongside Renaissance Orlando staff.
With Heidi Benson, our Families Manager, Dena will establish the first connection with families, then help place them with a Coordinator. She will continue to work with families herself while also supervising venue-related details and meeting space logistics.
When asked what she is most excited about, Dena answers that she sees an enormous potential for IoH to grow, "Our new hotel partners have the space to allow us to share this rich experience with more families. I also love that we are about to go to the West Coast for our first California retreat, then Colorado. Different families are choosing different locations for various reasons, and it is so much fun to be able to offer new venues!"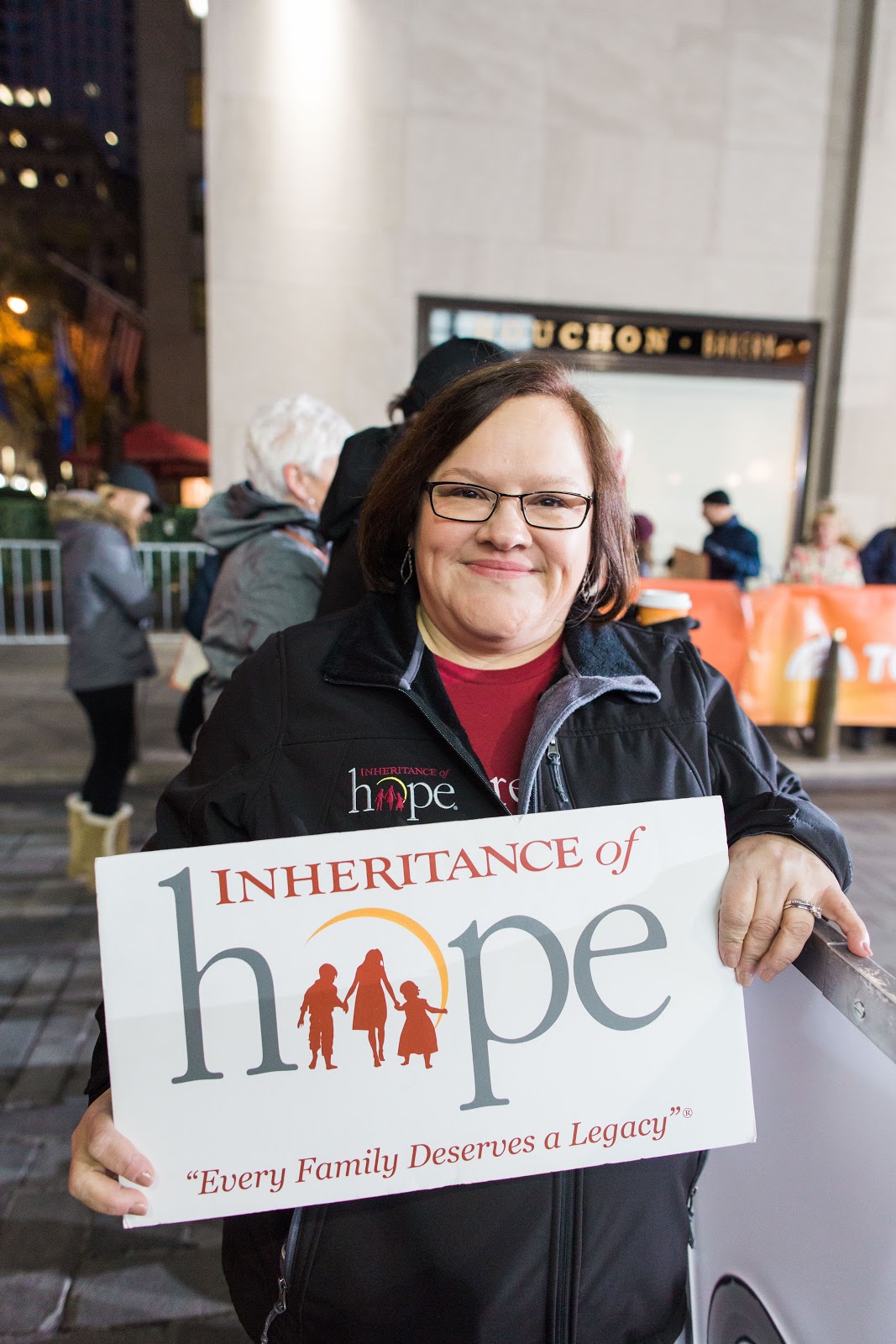 Inspiring hope in NYC at the Today Show.
Angie Howell graduated from Davidson College, where she met Inheritance of Hope Co-Founder Kristen Grady Milligan the first week of their freshman year. In 2010, the two former hallmates got back in touch, and Angie became involved in IoH shortly afterwards. Angie has served as a Legacy Retreat volunteer, Coordinator, and now, as Communications Manager, Angie helps tell the stories of IoH. She is constantly inspired by the people she meets in the IoH family. Read more Inheritance of Hope blogposts >>