Facing yet another Friday night "in?"  Squares on your calendar a little too blank?  Kids whining "I'm bored" over and over?  Inheritance of Hope can help!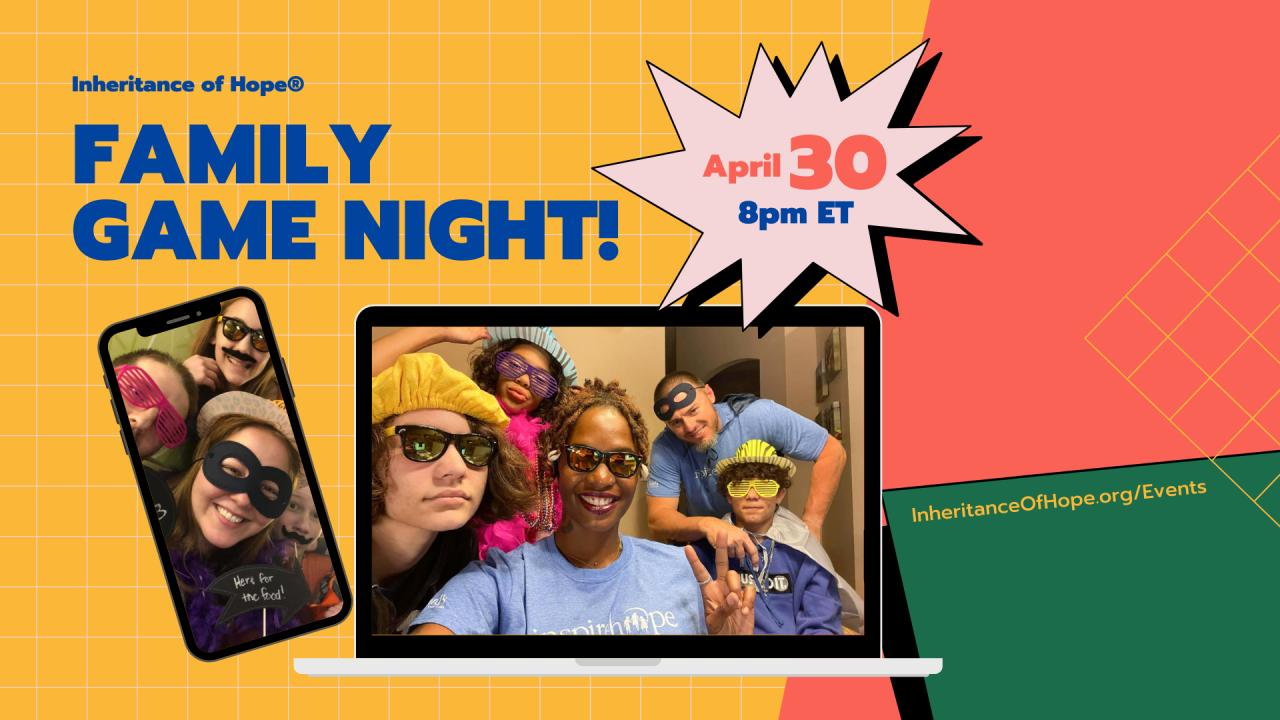 Join us for Family Game Night on Friday, April 30th.  We guarantee laughs, fun for all ages, and IoH celebrities!  What?  We aren't celebrities?  Well just wait until you see us in action.  Steve Harvey's got nothing on us, but we promise no Family Feud!
Our Game Night during the eReunion was such a big hit that it's back by popular demand.  Think you can beat our trivia experts at Kahoot?  Or maybe you want to see CEO Deric Milligan's acting chops.  (Bonus points for anyone who knows which Disney movie he and wife Maitreya portrayed during a recent round of IoH family charades!)  Whatever your reason for tuning in, you can count on a good time with all your IoH family, and did we mention prizes?  Yes!  There will be prizes!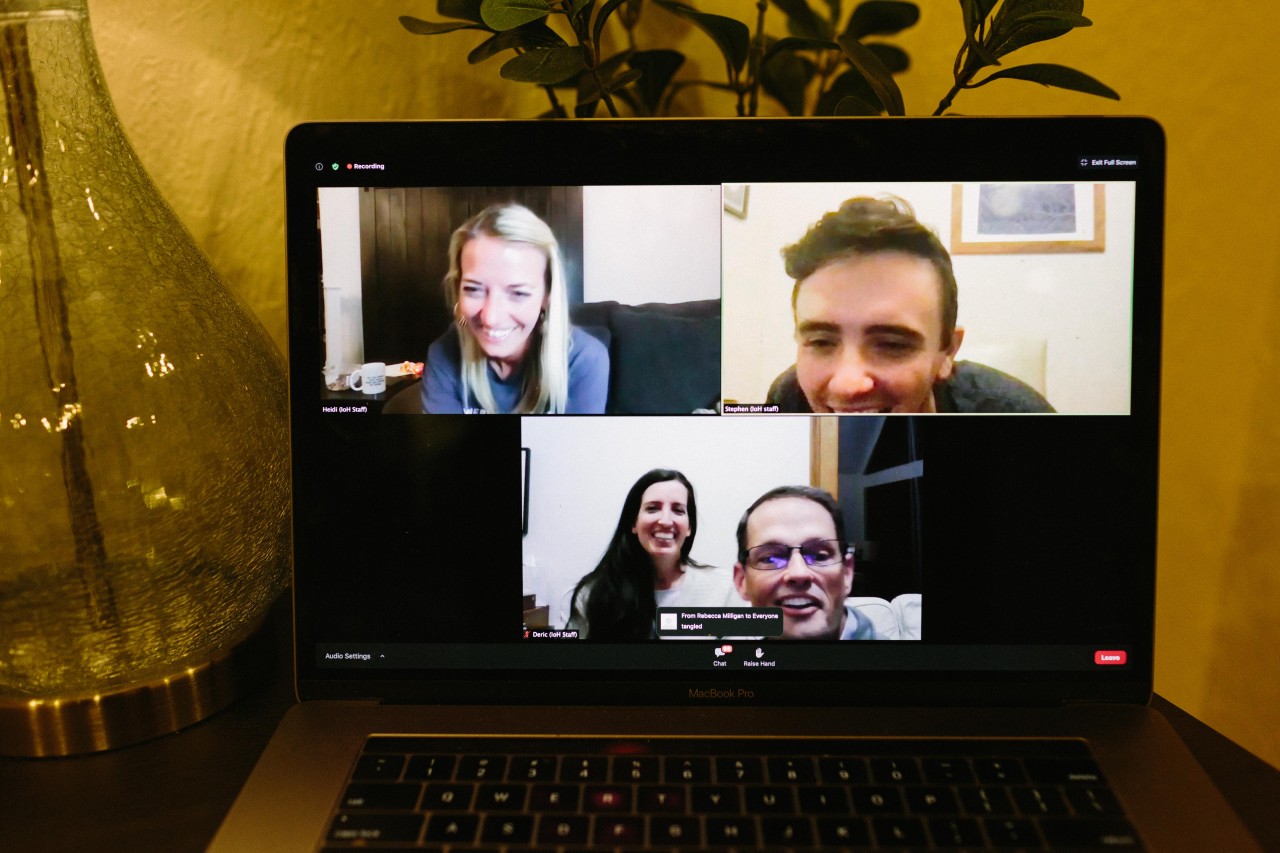 Can you name that movie? 
Host Heidi Benson promises hilarious entertainment, and has Heidi ever let you down?  She will team up with the almost-famous Stephen Poquette, who once wisely said, "What family gathering is complete without charades?"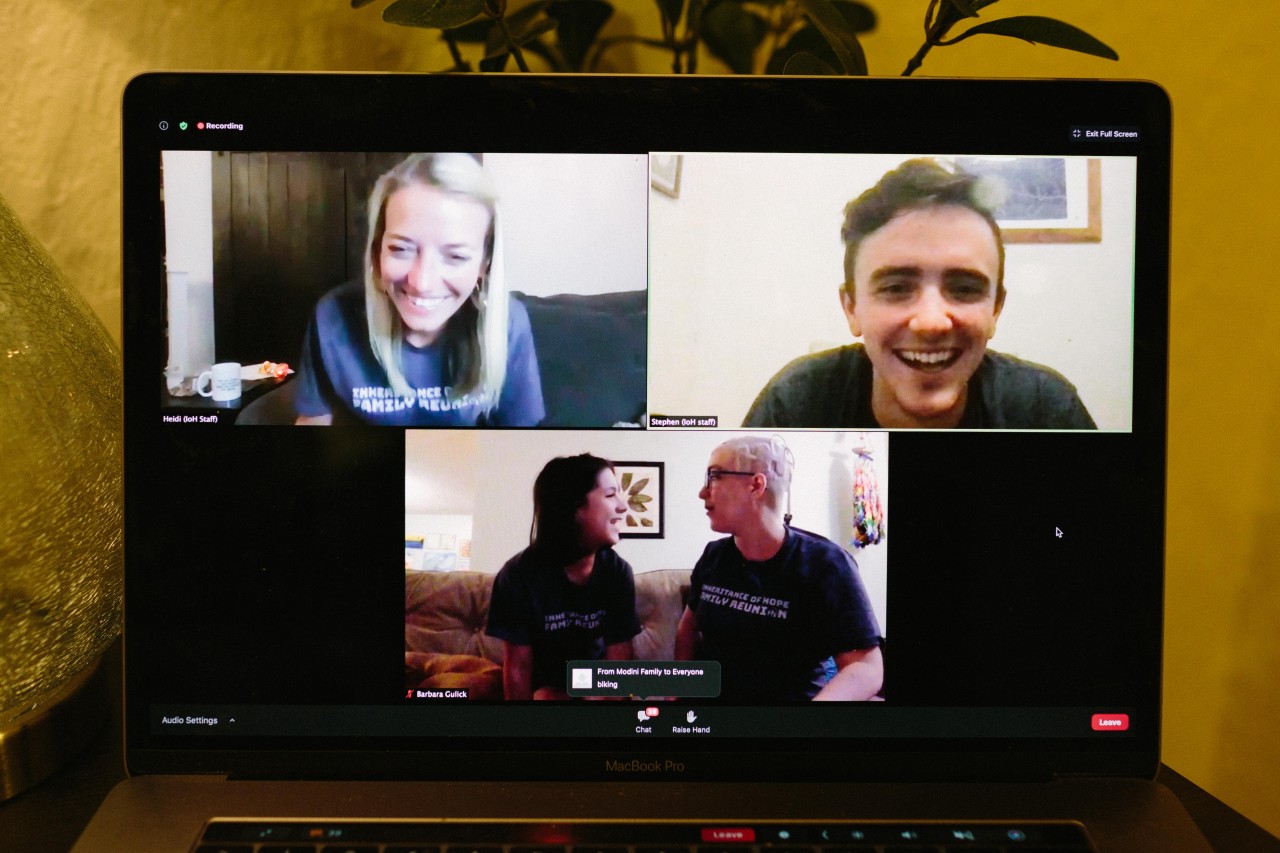 Family bonding, IoH style
We will give you one "lifeline" in the form of this hint: choose the best typist in your family to submit your responses–fast fingers are an advantage! 

Final Answer? You'll be joining us on Friday, April 30th at 8:00 p.m. ET for Family Game Night!