Luke Milligan, the middle child and only son of IoH Co-Founders Kristen and Deric Milligan, knows how much his mom loved him.  Kristen made sure her presence and love would be felt through gifts, videos, and letters long after her premature death forced her to leave him at a formidable age.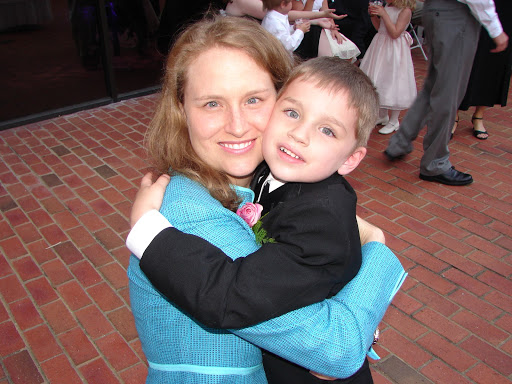 IoH Co-Founder, Kristen, with Luke as a toddler
Kristen made videos that all three of her children have watched together, but she also left personalized gifts and letters that are unique and special for each child. Here, Luke explains the importance of the legacy his mother left, and just what her last gift has meant.
"The gifts my mom left are incredibly important to me of course, for many reasons. It's really nice to know that she cared enough about me to think so far ahead into my life. She was thinking about me turning sixteen before she died, and I wasn't even twelve when she died. I like to think about the possibilities of other things she set aside for me. I never know when I might get something from her, or what things she set aside for me to have from her. Even just letters in her handwriting mean so much to me. Although it sounds kind of weird, it makes me really emotional to think that she was holding the same piece of paper that I hold all these years later.
The importance of even just one video cannot be over-exaggerated. Memories fade as time passes on, and without these things left behind, my memory of her would fade away, which would be awful, but could easily be possible without all these things she left for me. She made it possible for me to never have to forget her, which I think of like the last gift of thousands that she gave me. She lives on inside of me, and thanks to the things she left, I can easily remember what her smile looks like, what her laugh sounds like, and how much she loves me. Which has made it so much easier to live my life going forward as well."  –Luke Milligan