If "the world of the generous gets larger and larger" (Proverbs 11:24), then Abigail Harder's world will be mighty large indeed. One of our youngest Legacy Builders, Abigail was first introduced to Inheritance of Hope as a family-member-served on our first eRetreat (now known as Hope@Home™) in April 2020.
Abigail's dad Wayne has a glioblastoma brain tumor, and she, her mom, and seven siblings all valued the emphasis that IoH placed on validating feelings. "I'm an open person with my emotions" she explains, "but seeing some of my dad's worries was very impactful, and my younger brothers and sisters were also able to open up. Since that weekend, we have all stayed more open and been more willing to talk about our emotions and not keep them hidden."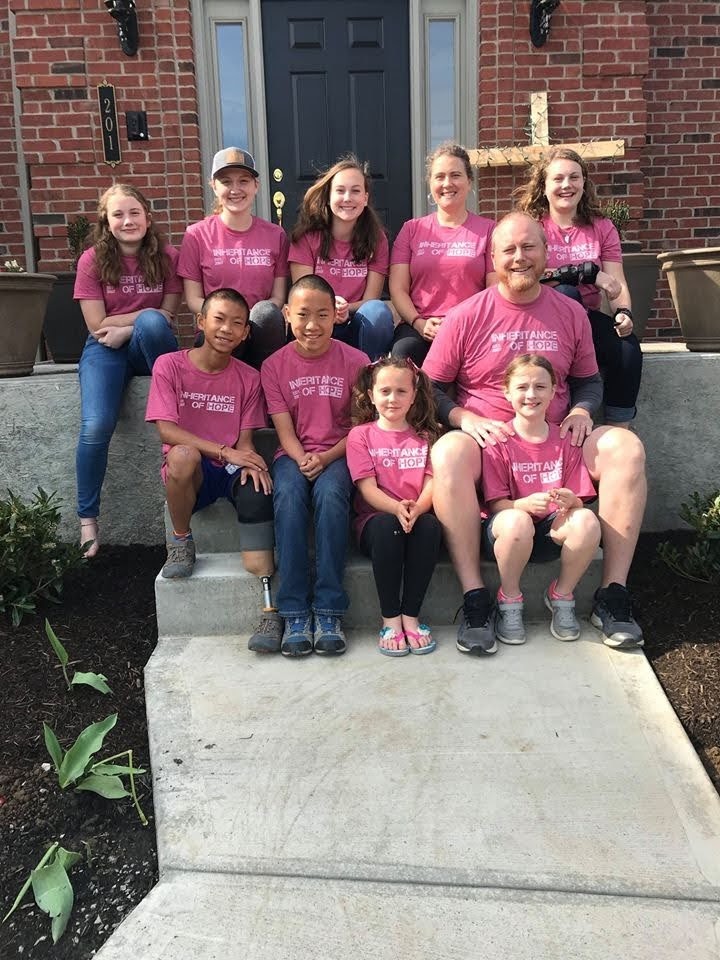 The Harder Family participating in IoH activities from home, April 2020
IoH made such an impression on Abigail that she decided to become involved in every way she possibly could, "I don't want to be just a bystander; I want to be a full participant." For Abigail, that means she is both what she calls a "go-er" and a "sender," going to retreats as a volunteer and sending resources. Abigail served on our most recent Hope@Home™, and doesn't plan to stop. In April, she took the leap of becoming a Legacy Builder by committing a monthly donation to IoH.
Between finishing up her senior year, taking dual enrollment classes online, and reading as much as she can, Abigail works part-time at Arby's. You might find her in the drive-through serving customers or working the backline filling orders. Regardless of where she is working, Abigail says that her favorite part of her job is seeing the good in humanity, like when a customer pays for another's food.
Although she is trying to save up for college, and can't resist a new book, Abigail did find space in her budget for IoH. "Strategically, I signed up to be a Legacy Builder on the first of the month. That way, I know exactly when my paycheck hits and that at the beginning of each month, I am giving to IoH." She chose to give an amount that works for her, and it really can't be overstated how much every single gift means to IoH. Abigail's monthly donations add up and allow for organizational budgeting that helps IoH consistently serve more families.
At 17, Abigail already knows the kind of legacy she wants to leave. It's just like the one her mom and dad are both creating. One of memories, intention, and generosity. "I'm really trying to use what I've been given for a good thing. The people that make the most impact are those who have open hands with their time and gifts."
We couldn't have said it better ourselves.
Read more blog posts from our Legacy Builder series focusing on the people who make the work of IoH possible. We hope you will Live Intentionally and Build a Legacy too!