On Father's Day, Inheritance of Hope celebrates our dads. Like any family, we think our dads are the best! We asked a few for their thoughts on being a father, or what they consider to be the most important advice they offer their children. Here is what they said:
"I constantly struggle and doubt myself as a parent, but last week, when my eight-year-old son told me that I was his biggest role model, I knew that I had to keep trying my best."
–Caregiver dad, NYC Legacy Retreat®, November 2016
"Being a father is the hardest thing that I have ever done, but I also believe that it is the greatest thing I have ever done. I think we as parents see our children as our living legacy. So much of who they are is what we teach and instill in them. It is the greatest responsibility that has been bestowed upon us–to raise kids who will ultimately live their lives for Christ."
–Diagnosed parent dad, Orlando Legacy Retreat®, February 2014
"It's a bigger person who can say 'I'm sorry' and admit that you did something wrong than the person who lies and doesn't own their mistakes."
–Caregiver dad, Orlando Legacy Retreat®, February 2014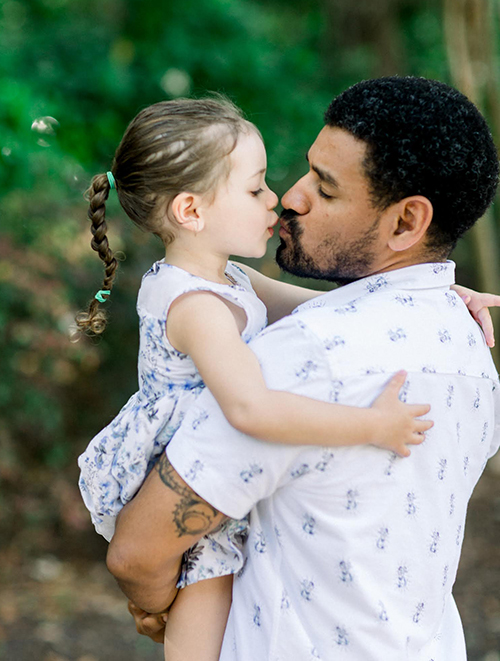 Making precious father-daughter memories at an Orlando Legacy Retreat®
Are you an IoH dad with insights on fatherhood, raising kids while dealing with a terminal illness, or shaping a legacy for your children? Email angie@inheritanceofhope.org to get your thoughts out to the broader IoH family!