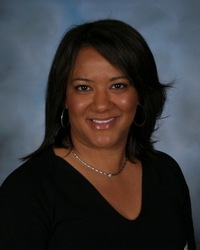 Kira Mann joined the Inheritance of Hope team as Development Director on July 1.    Beyond her impressive resume, here are 6 things you need to know about Kira.
1) I've been married for 22 years to my high school sweetheart.
2) I live in a household of athletes — my daughter Brittany is an All-American track athlete at the University of Oregon. My son Steve just committed to play baseball at Duke University, and my son Brando is an amazing football and baseball player determined to out-do both his brother and sister!
3) My favorite place to be is at the beach in the water, but ironically I'm terrified of sharks!
4) If I were stranded on a desert island and could only have one thing to eat for the rest of my life, it would be crab.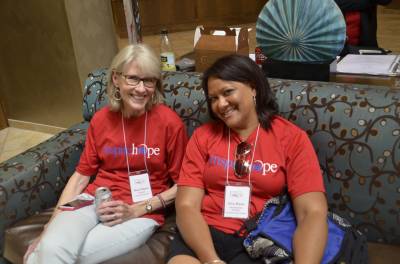 Kira with Legacy Retreat Volunteer Marti Ogren
5) My greatest achievement is my marriage and my 3 children.
6) I don't like being home by myself because there's nothing I enjoy more than a house full of family and friends, good food, and laughter. 
We are thrilled to welcome Kira to Inheritance of Hope!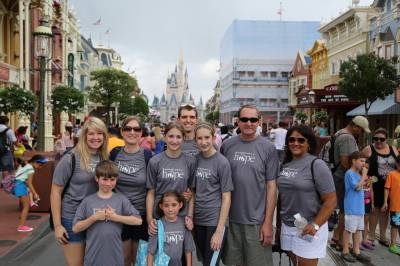 Kira with the Rodgers Family at a Legacy Retreat