Meet the newest member of our staff, Olivia Blakeman! Olivia joins Inheritance of Hope as the Programming and Development Coordinator for Legacy Retreats®. Her personal experience, passion to serve families, and friendly personality make her a great addition to our staff!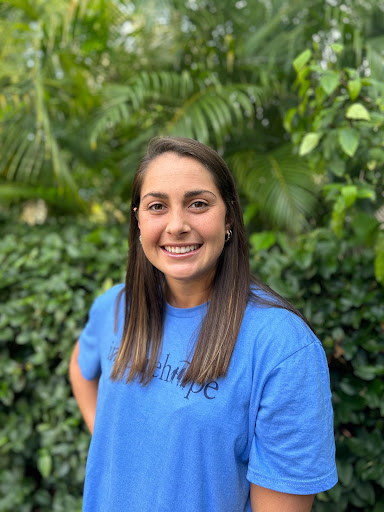 Get to know Olivia! Here are 10 things to know about her:
What state do you live in?

Florida

 

What's your connection to IoH?

I was introduced to Inheritance of Hope at a fundraising event and after losing my Mom to colon cancer when I was relatively young, I am extremely grateful to have now found a community of people who can relate to and share hope in the journey of emotions and grief that comes with losing a parent.

 

Favorite food?

Sushi, but I'm a sucker for all sweets, especially any sour gummy candy.

 

Hobbies?

Most of my free time is spent working out (CrossFit is my workout of choice!) or coaching and officiating girl's lacrosse. Other than that, I'm a self-proclaimed coffee shop connoisseur and an avid dog park attendee.

 

Favorite book or tv show?

My favorite show of all time is White Collar and Suits is a close second, but I mostly just watch sports. As for books, I go through about a book a week, in a wide range of genres, so it's hard to pick a favorite!

 

My favorite place to be is…

the beach!




 

Favorite genre of music or favorite band/musician?

Currently Noah Kahan is my favorite artist. Needtobreathe is also in my typical rotation along with any and all country music.

 

Favorite sport and/or sports team?

For professional sports, I probably follow the NFL most closely and I am a Baltimore Ravens fan. As for everything else, I love almost all college sports, but I am definitely partial to all things lacrosse.

 

What do you look forward to in your new role? There is so much to look forward to when you are a part of Inheritance of Hope, but I am most excited about getting to experience first hand some of the positive impacts that we have through Legacy Retreats.


Anything else you'd like to add?

How lucky am I to be part of such a special family of people who are truly making an impact and sharing Christ's love in a meaningful way?!