Conversation with Tom Dodd, participant on our first Legacy RetreatⓇ
August of 2018 marks the ten-year anniversary of our very first Legacy RetreatⓇ! In the summer of 2008, seven families enjoyed fun and fellowship together on the shores of Lake George in the Adirondack Mountains of New York. 
Communications Manager Angie Howell recently caught up with Tom Dodd, one of those family members. Since that first retreat, Tom has become a volunteer himself. He has served on three retreats, most recently in May 2018. On the May 2017 retreat, Tom met Heather Crawford, also a former family member turned volunteer. They are now married, raising their blended family of four boys, and Heather serves on the IoH staff as our Administrative Assistant.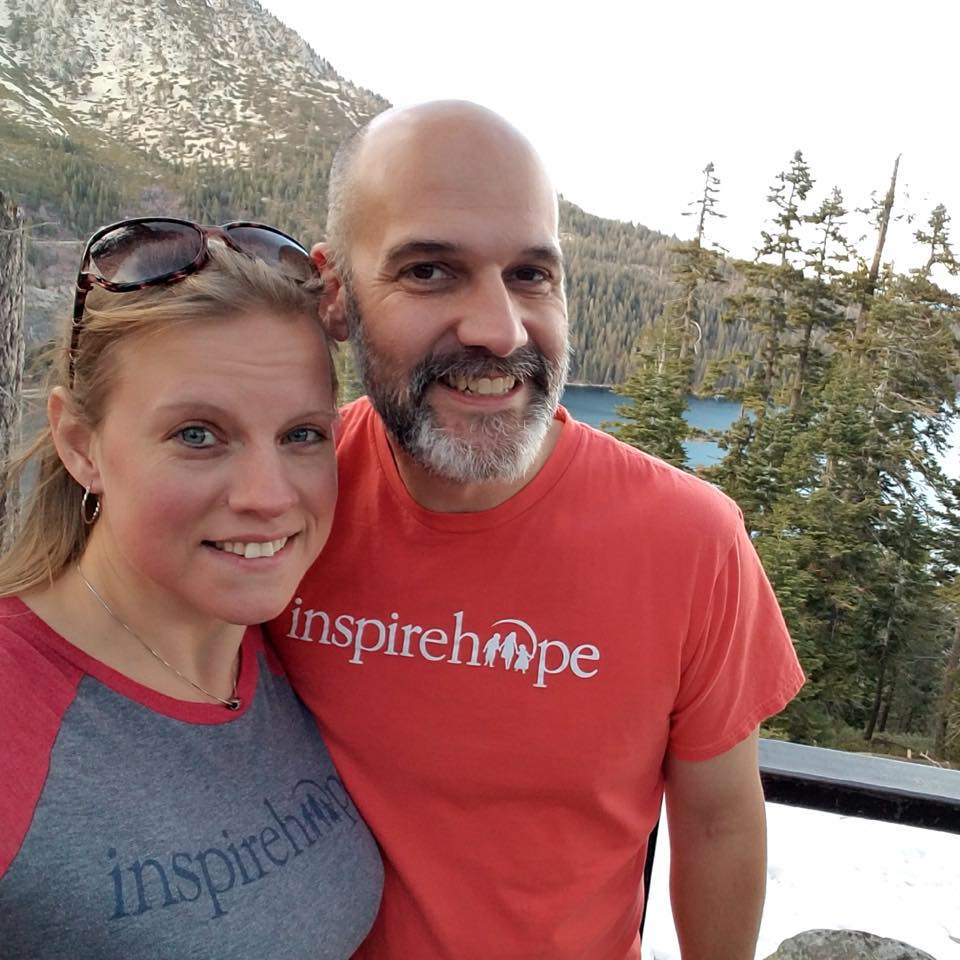 Newlyweds Tom and Heather met through Inheritance of Hope
Tom's impressions from being served on our first retreat to serving now are that while IoH has gotten bigger and a little "more polished," the heart of the organization is still the same, and the leadership demonstrates that.
Tom explains, "IoH is focused on the families and what we can do to support them. From the first retreat to now, that is the sense you get, from the very moment you step foot on the retreat: it is all about openness, care, and love that is shown beyond anything else. I think it goes back to the fact that there really is an 'IoH family.' I've told families I have served that they are part of my family now as much as anyone else, and that is true for everyone."
Below, see our conversation with Tom as he remembers our first Legacy RetreatⓇ:
IoH: Tell us what you remember about your trip.
Tom: It was an amazing time for our family to be together, and such a great way to re-focus where you spend your energy. We realized that you can be very intentional about leaving a legacy, even if your time is short. My wife Shannon was very sick at the time and passed away just eight weeks after the retreat. Being around people going through similar circumstances was very important to her. But, most of all, the memories and happy family time from that vacation were exactly what we needed, and we would have struggled to have made a trip like that without the help of our volunteer.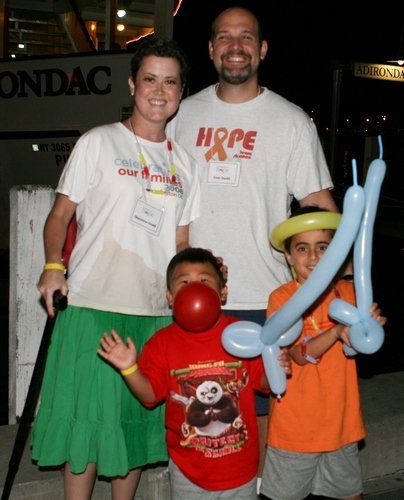 Tom, Shannon, Jakob, and Tae on their Legacy Retreat®
IoH: How did you learn about the retreat?
Tom: Our initial connection was through IoH counselor Meg Hill. We went to the same church, and Meg knew all about our family. My wife Shannon was someone who was open about our struggles with her illness. She really lived life out loud. I later heard that when they were first planning this retreat, there was some question of "where will we find families who are willing to trust us like that and let volunteers help with their kids?" Meg answered, "I know someone!"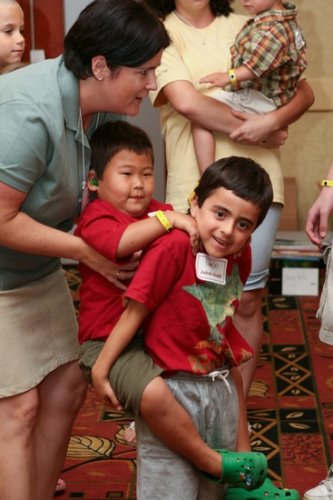 Counselor Meg Hill with Jakob and Tae during their children's group time
IoH: What are some of your favorite memories from that weekend?
Tom: My son Jakob and I got to go whitewater rafting together. Also, where we were staying had an indoor waterpark. Our son Tae was so excited that he bolted straight for the lazy river. He jumped in, but he really couldn't swim. When I reached him, he was laughing and coughing at the same time. He has always had a huge trusting attitude and jumps into anything with both feet. It has been fun to see how that has continued to be in him.
IoH: What is your favorite thing about the retreat experience?
Tom: It is really neat to see how over the course of two days, the kids really open up, especially the ones who came in not wanting to.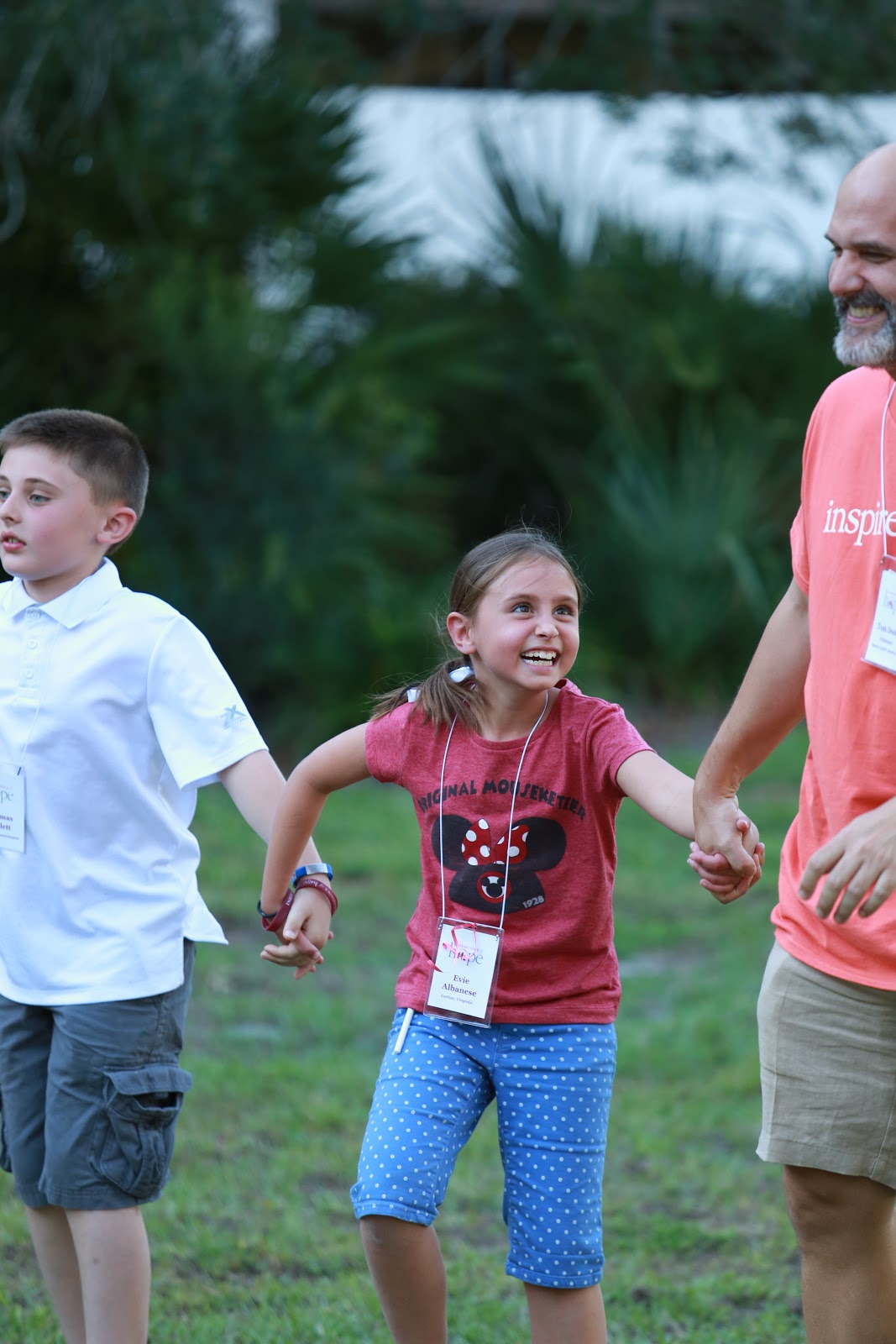 Tom creating a precious memory for another child at a retreat in Orlando, Florida
IoH: What would you like to tell other families?
Tom: I still struggle with how to serve these families, and often wonder "what do I have to offer?" For anyone who loses a spouse like I did, I would say: Don't let anyone tell you how to grieve. It looks different for everyone.
IoH: Tell us how it feels to be a family member turned volunteer.
Tom: It is amazing to see the volunteers' love for each family. From a volunteer's perspective, it is also so easy to feel sad for the families and what they are going through, but we should not neglect the fact that God is with them and will continue to be. I learned through our experience to rely on God. I sometimes wonder what our family would have looked like without Shannon's illness. We formed deep connections with others and learned what we can go through with God.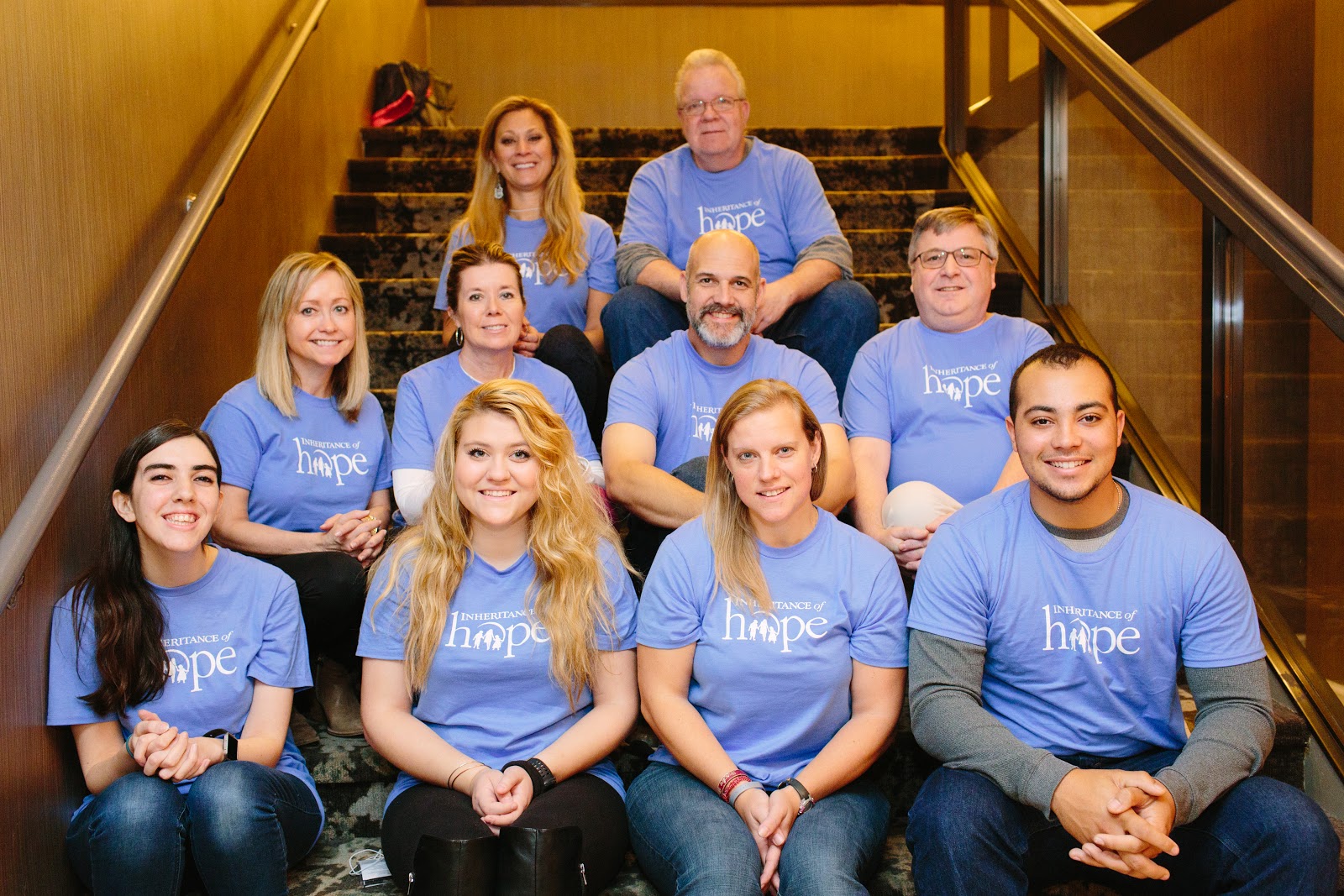 Paying it forward at a NYC Legacy Retreat® with other past families served by IoH
Also, the volunteers always say, "we get back much more than what we ever give." That is true. If I had to sum it up in a simple term, it would be "renewed perspective." For a few days, you are basically put into another family and have a chance to walk a mile in someone else's shoes. This can lead to despair or hope, and there is such a fine line between the two. It all comes down to the heart and which one we will choose. I believe it is a choice, which we can make every single day.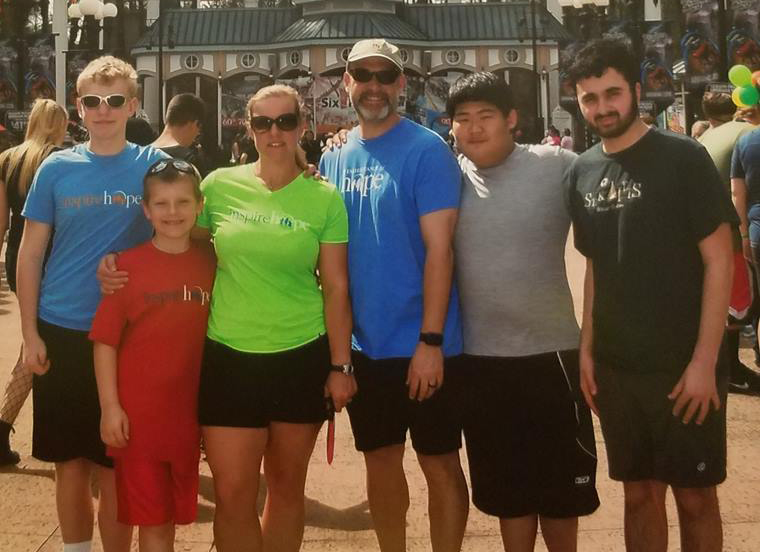 Making lifelong family memories
Angie Howell graduated from Davidson College, where she met Inheritance of Hope Co-Founder Kristen Grady Milligan the first week of their freshman year. In 2010, the two former hallmates got back in touch, and Angie became involved in IoH shortly afterwards. Angie has served as a Legacy Retreat volunteer, Coordinator, and now, as Communications Manager, Angie helps tell the stories of IoH. She is constantly inspired by the people she meets in the IoH family. Read more Inheritance of Hope blogposts >>