When I was diagnosed with metastatic breast cancer at 28 years old with three very young children, the only thing I ever thought about or wanted was to make meaningful and fun memories with my children and husband that were full of joy. During my year of very hard cancer treatment, I would sit in the infusion chair and think "all I want to do is be with my kids." It felt impossible to ever think I would be able to go to Orlando with my family. The Legacy RetreatⓇ was a dream come true for me, my husband, and our three kids. We spent that time focused on each other…not scary cancer, not worrying about money or all the other hard things cancer brings on for a young metastatic breast cancer patient. We had the most wonderful and magical time. When I think about our retreat, those who served us, and everyone that made it possible for our family to be there, it makes me cry and feel so much gratitude for angels on earth.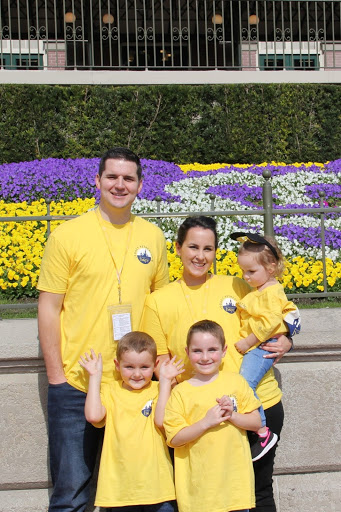 The Lyon family on their Inheritance of Hope Legacy RetreatⓇ presented by Kendra Scott
Inheritance of Hope was an answer to my prayers. For months and months I felt overwhelmed with all the "to-dos" in my life as I was faced with this terminal cancer and having three young children. I was lost. Where do I even start? What do I do? What do I do? Being given the advice and counsel from professionals and other women with metastatic breast cancer at the retreat helped me so much.  I came home from the retreat feeling confident. I had my resources and knowledge that I gained from the retreat. It was a huge weight lifted off my shoulders! What once felt so hard, now felt doable. It was also meaningful to leave the retreat having filmed a legacy video and with all the memories we gained as a family from the days of our retreat.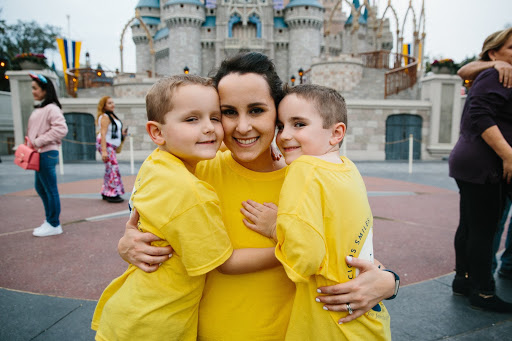 Making lifelong memories at Disney
I hope that the future Inheritance of Hope families will continue to make memories filled with joy and love. That they can be part of a very special community and to leave having learned the importance of "living intentionally" just as I have.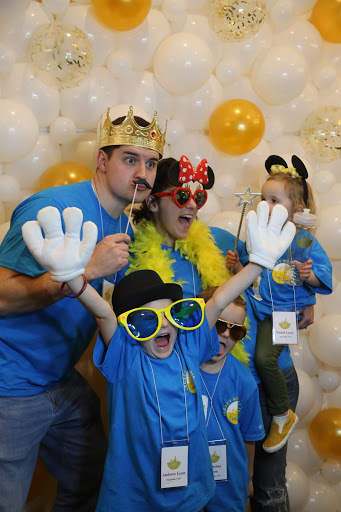 Precious smiles and priceless memories made in Orlando
Lisa Lyon, her husband Matt, and their three young children attended the Kendra Scott-sponsored Inheritance of Hope Legacy RetreatⓇ to Orlando in January 2018.  Lisa continues to live intentionally and create a legacy for Andrew, age eight, Nicholas, six, and Violet, four.