Ashlea Milligan's parents Kristen and Deric founded Inheritance of Hope together after Kristen was diagnosed with terminal liver cancer.  Ashlea has perspective that resonates with the broader IoH family, and through her writing, hopes to shed light on issues surrounding terminal illness and those who are left behind in its wake.  She wrote her first installment in this series earlier, and continues to share her thoughts.  
For most of my childhood I thought that everyone thought like me, acted like me, and experienced the world exactly like me. I knew there were a few things that made me different, of course, silly things. I didn't care for the color pink, I read Harry Potter and the Deathly Hallows within two days, and my Mom had cancer. "Still," I thought, "we're all human! I'm sure they all think just like me, even though we don't look exactly the same." Holding this opinion as fact within the world of my own mind, I assumed that each other person understood innately how life had affected me, and that they had been affected in a similar way.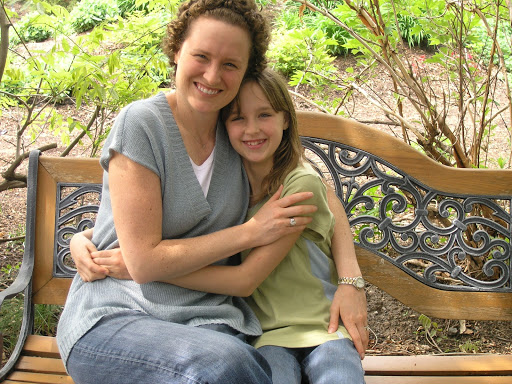 Ashlea with her mom, Kristen Milligan, Co-Founder of Inheritance of Hope
Coming to college taught me that, in fact, a lot of people don't think like me. Getting exposed to a multitude of mindsets was most uncomfortable and stretching, but also one of the most precious experiences of my life. As a growing adolescent I did not recognize these differences for what they were – a true gift – but instead demonized my differences and attempted to mold myself into the confines of the regular teenage thought process. 
In high school and middle school, everything that differed I dubbed 'abnormal,' and wantonly discarded. Often, I was abandoning pieces of my identity, such as my creativity or my boldness. Agreeing with others was far easier than engaging with differences and finding the beauty in them. In some ways I succeeded – as any moldable teenager might. I appeared emotional, shallow, and occasionally timidly rebellious. There were some things, though, that I just couldn't seem to change about myself, no matter how desperately I wanted to. 
The inevitable result was that I carried a weight of responsibility that wasn't quite normal for my age. I recognized that since Mom was gone, there was a role in my household that was missing and needed to be filled. So I did my best to fill it, attempting to take some of the weight off my Dad. Unsurprisingly I did a very poor job, but it took a major emotional toll on me. I was far more concerned with the emotional well-being and dispositions of my younger brother and sister, as well as those of my Dad, than most 13-year-olds are. I thought it was normal, and while it may be something some other children dealt with even though their two parents are alive, it wasn't quite as 'normal' as imagined.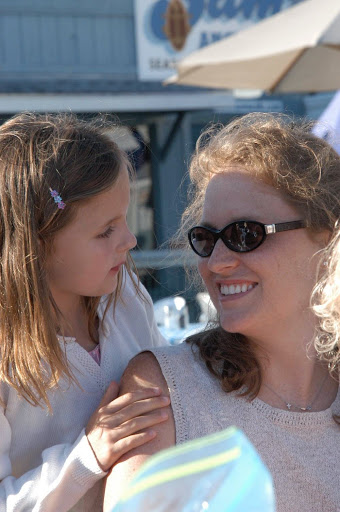 Ashlea shares a tender moment with her mom, Kristen.
I found that I tend to feel more abandoned than some might, which I admit is unfair. My Mom had no intention of leaving, but that didn't stop me from feeling a bit like I had been left behind. 
This unfortunate mindset continues to this day, and is something I find myself grappling with more often than I care to admit, even to myself. It continues to be a struggle for me to find a balance between knowing that not everyone feels this way, and remembering that I'm not the only one who feels it. I even began to create opinions for my Mom, imagining of my own accord what she would and would not have approved of. And, falsely construed opinions at hand, I would continue to boldly do whatever I had decided (often incorrectly) Mom and I were both okay with. 
All of these things are just personal examples of the many potential side effects that inevitably come with childhood, not just for those without a parent. A major part of getting older is relearning everything you taught yourself as a child. I am still managing the emotional ripple effect that my Mom's death created. To this day, I sometimes do not remember that I am missing out on something. But then, every once and a while it will hit me, like when a friend's Mom visits them or sends them a thoughtful gift for no clear reason. Other times, however, I find that the consequences of her death are things only peripherally related to Mom, like the emotional responsibility that I mentioned.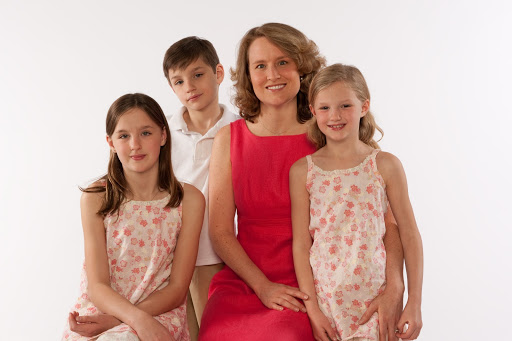 Ashlea (left), her brother Luke, sister Rebecca, with Kristen
So, I suppose what I am truly saying is, if your parent has died or is dying, you are not alone. There are far more of us than we think, even if we isolate ourselves like we tend to. So my encouragement to you (and every other reader, actually) is this: tell your story. Maybe the first person won't engage, or even the second or third or twentieth. But that doesn't invalidate your experience, your thoughts, or your feelings. And even if nobody else is interested in your story it won't matter, because our Father is fascinated by you, utterly and completely. He cares for the hurt, lost and lonely. As it says in Psalm 46,
"God is our refuge and strength,
    an ever-present help in trouble.
Therefore we will not fear, though the earth give way
    and the mountains fall into the heart of the sea,
though its waters roar and foam
    and the mountains quake with their surging.
Love, Ashlea
When Ashlea was only 4 years old, her mom Kristen Milligan was diagnosed with terminal liver cancer. Watching her mom pursue Christ even in the midst of hardship inspired Ashlea to pursue an intimate relationship with her heavenly Father. Jesus has become her most fiery passion, and although hardships arise, Ashlea learned from a young age that Christ is even more present in the darkness if we intentionally seek Him there. Ashlea is currently attending the University of North Carolina at Chapel Hill, pursuing a degree in Marketing and Advertising. She hopes to use media outlets such as this to spread the great news of Jesus to an international audience.