Artistic whiz Mikki Skinner is a volunteer who brings her photography acumen to serve our families in a unique way. She captures memories through her lens, little and big moments, that tell the experience of a family on a Legacy Retreat®. 
Her philosophy is about a photo increasing in sentimental value as time passes, like an artifact. It shows a split second in time that transports you to relive that one "sparkly memory". If Mikki can bring a smile to a child or spouse, to help them rekindle the love of someone they lost, that's what she hopes to do for each family. Check out her 12 favorite camera moments. 
"What these families deal with is heart-wrenching. That spurs me on. If these kids could just have a couple more pictures with their mom or dad, celebrating and having a good time, capturing that happy moment so they can hold onto it after they're gone…that's my motivation to help IoH in a way that I feel is important."
Mikki was introduced to Inheritance of Hope in a neat way. She interviewed for our CEO's position in the West Point Band at the U.S. Military Academy. Deric Milligan was leaving to start IoH with his wife, Kristen, in 2007 and gave up his prized position as one of 12 buglers in The Hellcats. Mikki, with a degree in trumpet performance, auditioned and won the job. She later played in the Concert Band, where she befriended Eric Miller, IoH Marketing & Communications Director.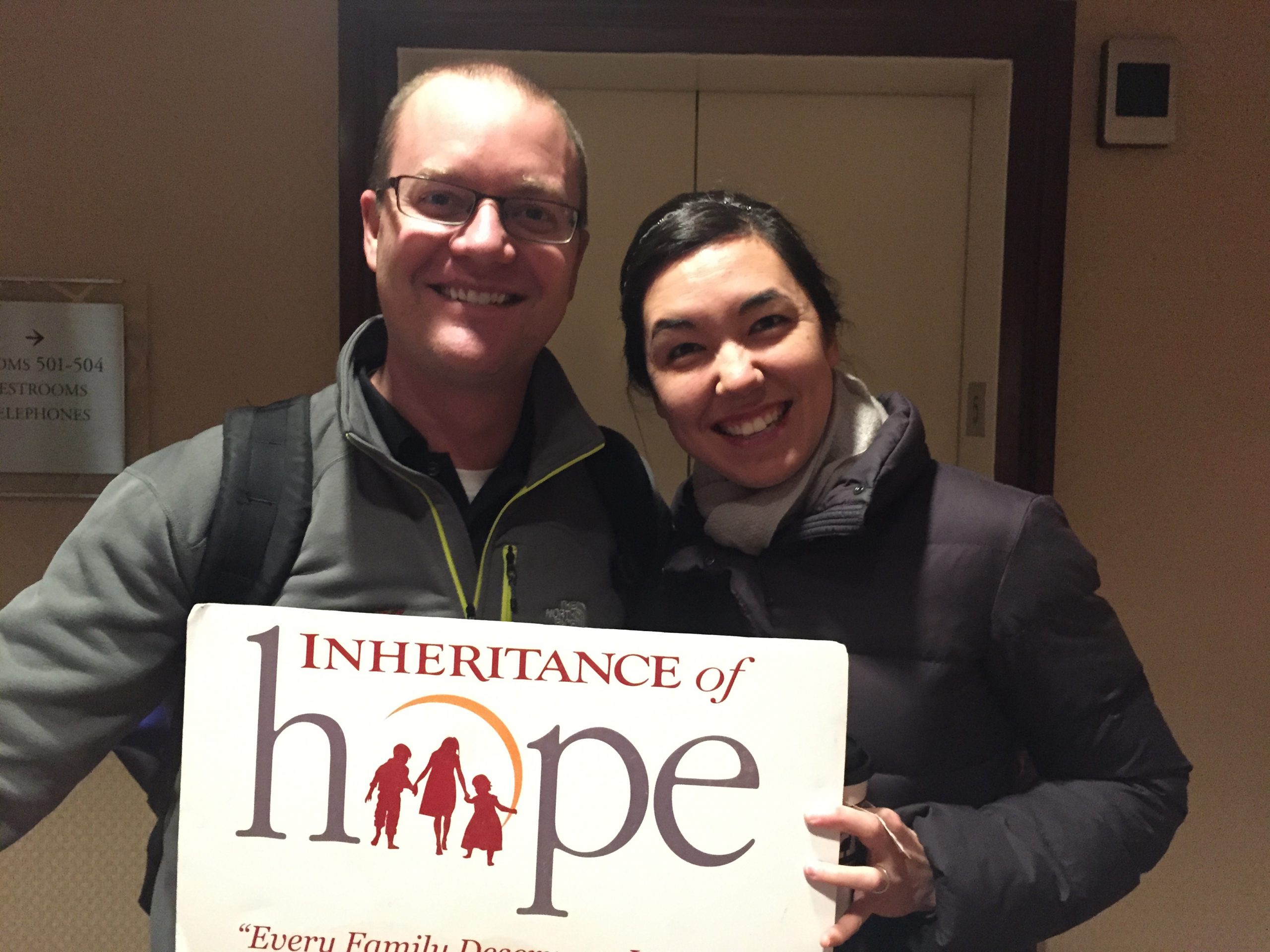 Mikki Skinner with IoH's Eric Miller
She left West Point less than two years ago to stay at home in upstate New York with her 7-year old Quinn, 3-year old Arlo, and baby Lue. She cherishes the role of mother, but as a musician, she needed a creative outlet and photography became a satisfying way to fill that space.
In bringing this gift to support IoH, she says she gets as much as she gives.
"Going to Legacy Retreats is huge for me. Every time I go, I come home on this enormous high of love and feeling the potential of the human race," Mikki says. "Day to day, it's easy to get bogged down, but when I see these volunteers pouring their hearts out to these families, it's a huge bucket filler." She reflected on volunteers she sees carry bags, feed kids, hand over mittens, give their jackets, and generally give 110% of their heart to these families without blinking an eye.
Her one challenge during retreats is that it can be hard to get photos of everything. There's so much love that's going on, she explains. She often feels like she has her camera to her face constantly trying to capture the essence of what is happening. She is dedicated to bringing a special kind of future joy to these families through her photos. And the experience impacts her personal life, too.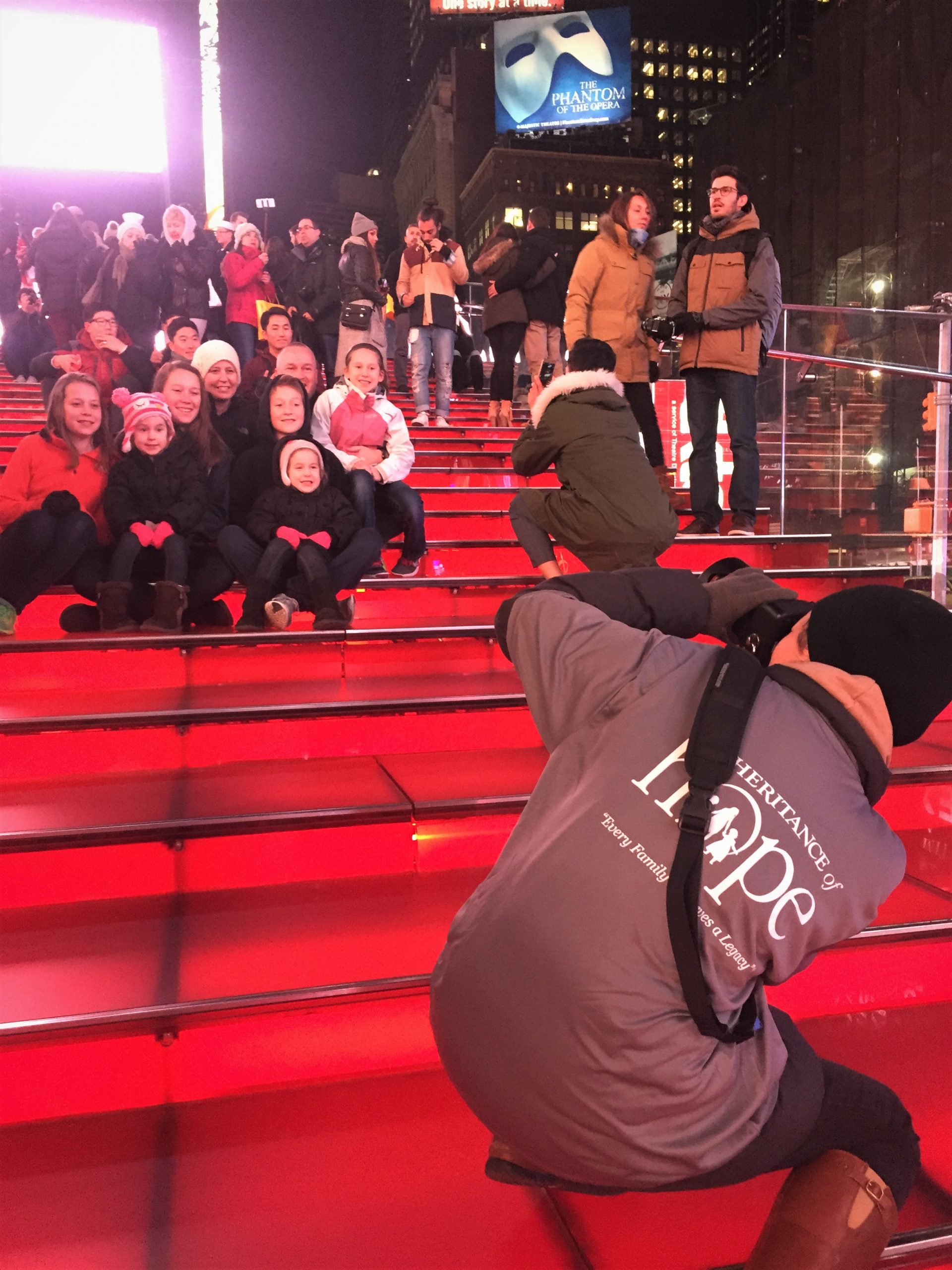 Mikki photographing our IoH families
at the 2015 NYC Legacy Retreat® 
"It gives me an enormous amount of inspiration. I want to come home and share that love and grace with my family and community."
She feels she is more intentional with the time she has with her family. They take more trips together, leave their worries at home, and turn off their phones, which has had a huge impact on their family life.
"IoH has helped me and my husband slow down, be present, look at our children, kneel down, give them 50 hugs a day, tell them I love you, and be quick to listen and slow to react to all the little buttons they know how to push. I have a softer heart."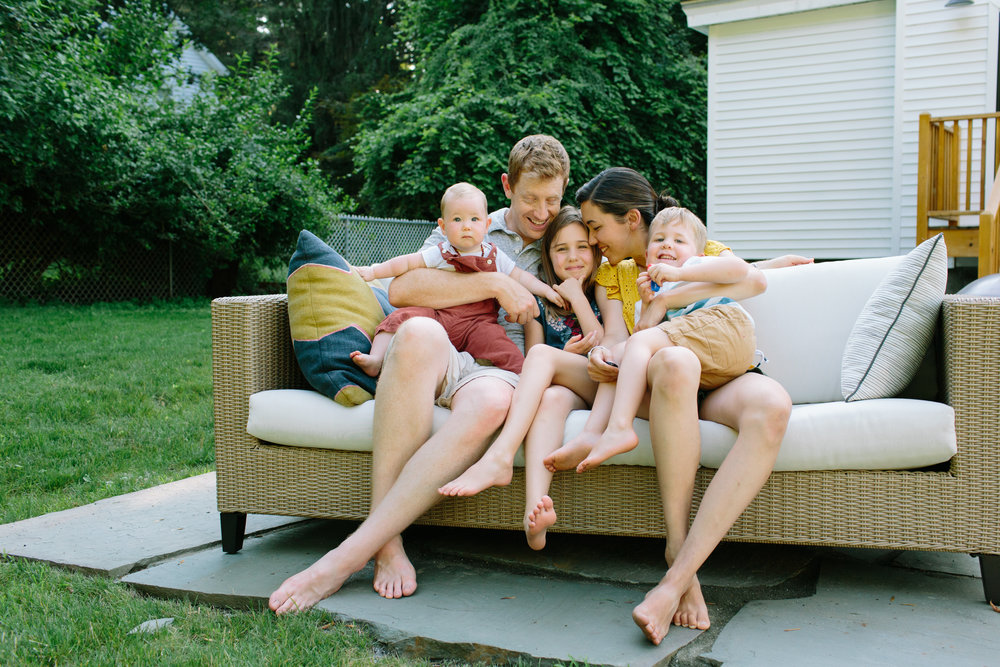 The Skinner Family
What advice would this spiritual photographer share with us?
Regardless if you have an ill parent or not, we all have cameras with us all the time. Use it. Take pictures of your kids. Take more videos of your kids. If you're out for a walk and your kid grabs your hand, take the photo. It's a little slice of normalcy. It may seem mundane now, but in 20 years when you come across it, you will remember that day. Print your photos. Make a book or a simple album. Make your photos accessible.
Mikki wants people to know how incredible these retreats are and hopes more families have the chance to attend. She wants to be there alongside them, too.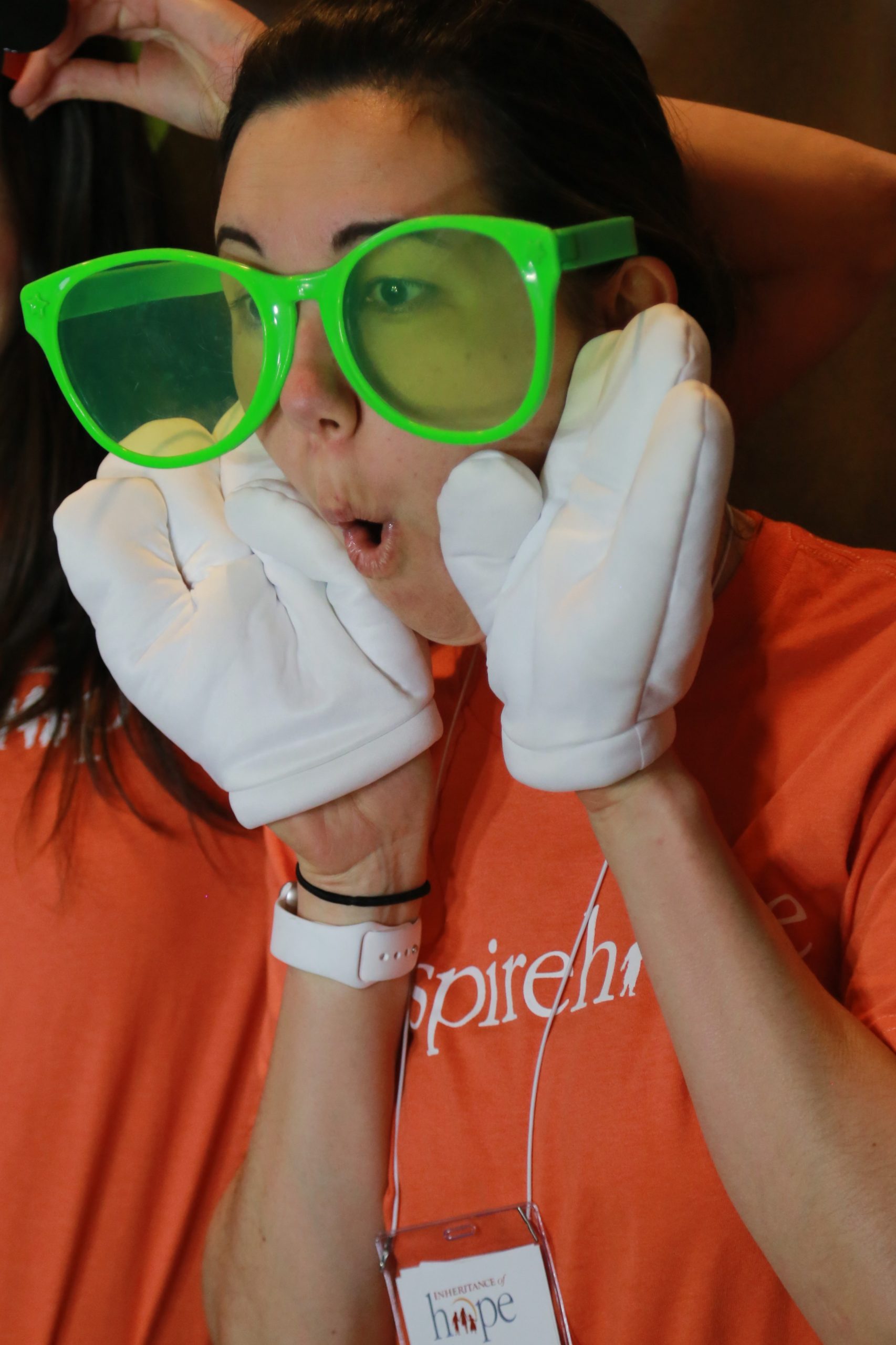 Our wonderfully fun volunteer
in the photo booth herself
"Everywhere you turn, there are so many amazing things happening. Nothing I will say can describe the experience. You have to feel the love that oozes out of the retreats. Definitely unforgettable and always a highlight for me to be able to volunteer. I come home on this serious high of love."
The feeling is mutual! Check out Mikki's unique eye for capturing special moments on her family blog and her photography website.
View her beautifully written visual narrative on Inheritance of Hope's Instagram page.