Anyone who has attended a Legacy Retreat® knows that it's a logistical puzzle – a puzzle that's beautifully put together under the leadership of our Family Legacy Director Jill Thompson. Let's go "behind the scenes" to learn more about Jill.
6 Things You May Not Know About Our Family Legacy Director
1. I married my high school sweetheart. We've been married for 17 years!
2. I have 4 children – 2 born from my belly and 2 born in my heart from Ghana.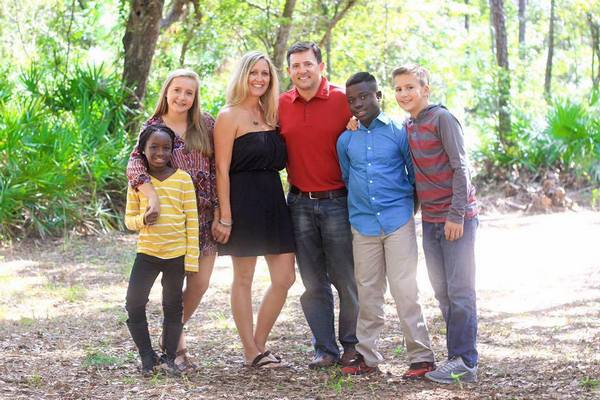 The Thompson Family
3. I have a twin sister. Our parents didn't know they were having twins until we were born – what a surprise!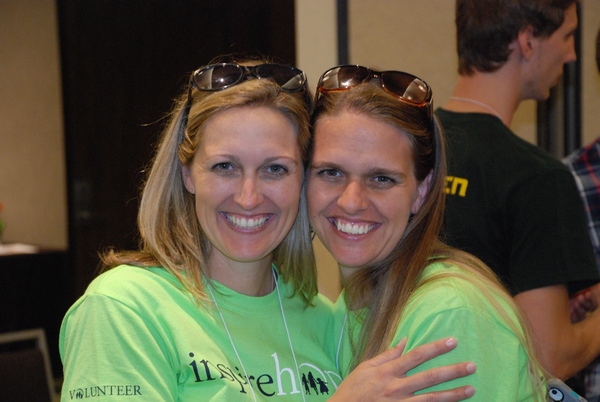 Surprise!
4. I enjoy using sign language to communicate to those who are deaf and also other hearing friends who know sign. Kristen (Kristen Milligan, IoH Co-Founder) and I were known to carry on conversations across a room with no words or sounds.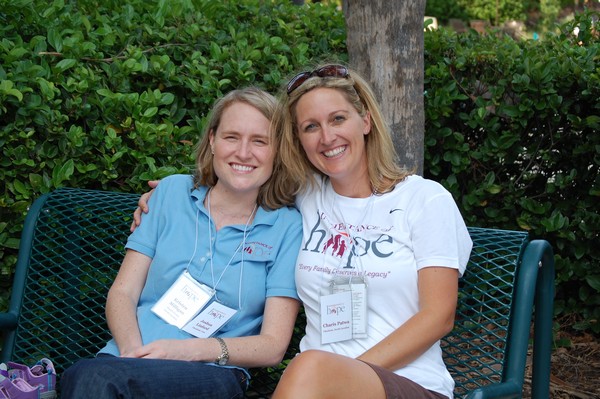 No signs needed to interpret this friendship!
5. I have lived in 12 houses in the past 17 years (my husband is a West Point grad and was an Army officer).
6. I was cheerleading captain AND also marched in high school marching band. I changed uniforms at halftime!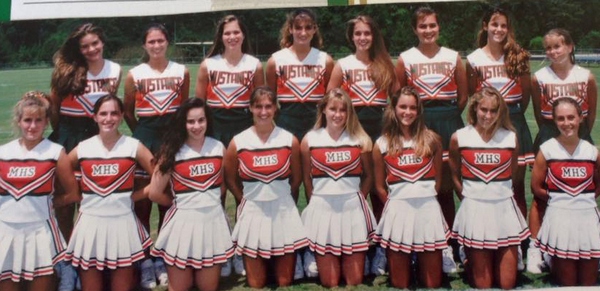 Can you tell which one is Jill?