I grew up in Brainerd, MN, at a small family resort where I learned to clean cabins at a very early age and got to play in the lake all summer.  I come from a family of swimmers and was a competitive swimmer form 3rd grade through college at St. Olaf in Northfield, MN.  I got a biology degree from St. Olaf and then changed directions and went to Luther Seminary in St. Paul for my master's degree in youth and family ministry.  I worked in youth ministry for 5 years before spending the last 12 years as a stay-at-home mom to our 3 kids: Anna (12), Andrew (11), and Julia (9).  My husband, Brian, and I recently celebrated our 15th anniversary.  We live in Rochester, MN, where I spend much of my day driving my own little swimmers to the pool for practice. 
How did you become involved with IoH?
Jill Thompson and I became very good friends, in Rochester, when our kids were young and Jill invited me to hear her friend, Kristen Milligan, speak when she was in town on a visit.  I remember very clearly standing in the back of a crowded room as I heard the story of IoH.  I was 30 years old at the time, holding my week-old daughter, Julia, who was my 3rd child.  As I listened to Kristen talk about being diagnosed with cancer on her 30th birthday, when her 3rd child was a baby, I felt an instant connection to this mom who desperately wanted to leave a legacy for her family.  I became involved with IoH first as a Team IoH runner, then as a Legacy Retreat® volunteer and coordinator as my own kids have gotten older.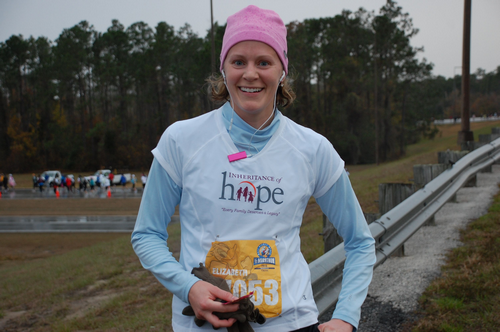 Betsy's Start with IoH — the 2010 Disney Half Marathon!
What excites you most about your new role?
This role is my dream job!  I wasn't necessarily planning on going back to work, but I could not pass up this opportunity to be part of the best organization I know.  As a volunteer, I have been able to get to know lots of families by helping make their travel plans and work on logistics for retreats.  I'm excited about building time into my schedule to dedicate to planning future retreats, working with volunteers, and also being part of a staff dedicated to helping families build their legacies.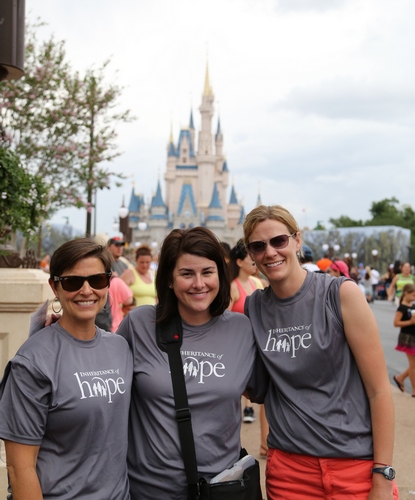 Part of a Great Team
What's your vision or what goals do you have as Events Director?
I hope to help IoH continue to host life-changing Legacy Retreats® for many families every year and also to plan events that will raise funds as well as help build awareness of the mission of IoH and engage people in the stories of the families we are serving.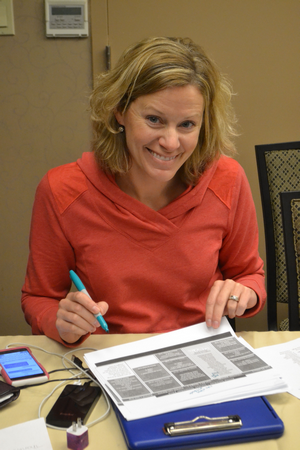 Excited to Plan!
Favorite Legacy Retreat® moment?
On my first Legacy Retreat®, as a volunteer, I worked with an awesome family from Nebraska.  They were all so happy just to be together, it was so much fun to get to go around Magic Kingdom and Universal Studios as part of their group.  At the end of the retreat, as we were saying goodbye, the dad gave me a huge hug and said he felt like he was hugging Jesus.  It was such a blessing to know that I had played a small part in showing God's love to a family I will never forget.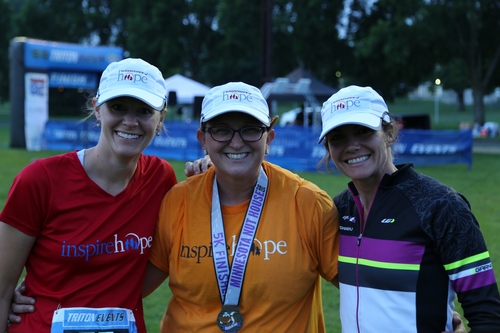 Inspiring Hope at the Nut House Challenge!