5 Things You May Not Know About Our Assistant Events Director
1. Currently I live in Houghton, NY.  My family has been here for three generations, and being back after spending most of high school and college here has been good.  My grandfather is happy to have me back in town!
2. I have a bachelor's degree in biology from Houghton College.  I also played soccer during my four years at Houghton.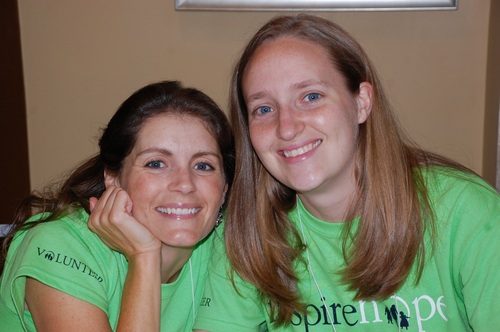 Rebecca (right) Brings Great Smiles!

3. In my free time, I like to read novels and watch movies.  My favorite movie is What About Bob?!
4. I enjoy traveling.  I have been to 41 states across the US, hoping to make it to all 50!  I have also visited several countries including Canada, Mexico, Costa Rica, Barbados, Ethiopia, Brazil, Egypt, Germany, and France.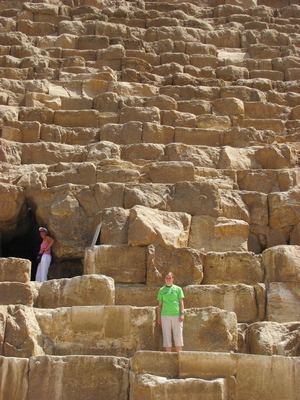 Rebecca Inspire Hope Around the World!
5. I also enjoy exercising.  After playing sports throughout high school and college, I started running after I graduated.  Overall, I have completed 5 half marathons and 3 marathons.  All but one half marathon were completed in support of Inheritance of Hope.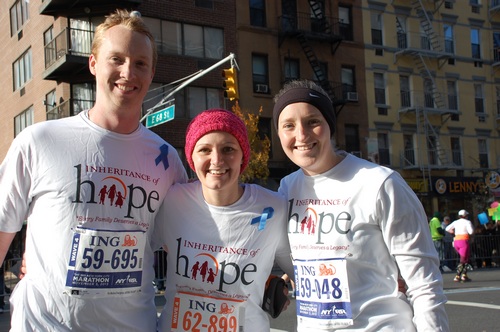 Rebecca at the NYC Marathon with Her Brother and Sister-in-Law