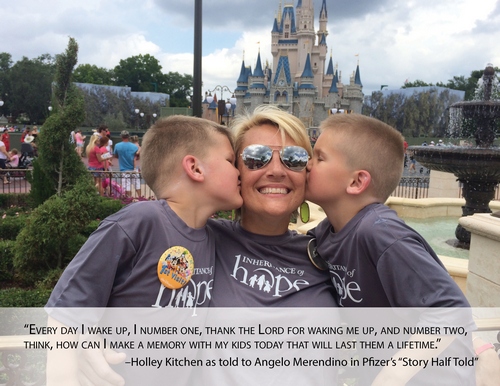 Of all the things Holley Rothell Kitchen wanted to be—wife, mother, sister, daughter, friend—the role she is most widely known for is something no one wants to be: the face of metastatic breast cancer. Like most true heroes, Holley was an ordinary woman facing extraordinary circumstances. How she soared beyond those confines will forever define her as a champion of this disease. 
Holley was first diagnosed with breast cancer in July 2012 while still nursing her second child. After a double mastectomy, hysterectomy, and chemotherapy, she was "cancer-free." But in late 2013, metastatic breast cancer was discovered in her brain and bones. This meant breast cancer cells had metastasized throughout her body and were growing. Simply put, there is no cure.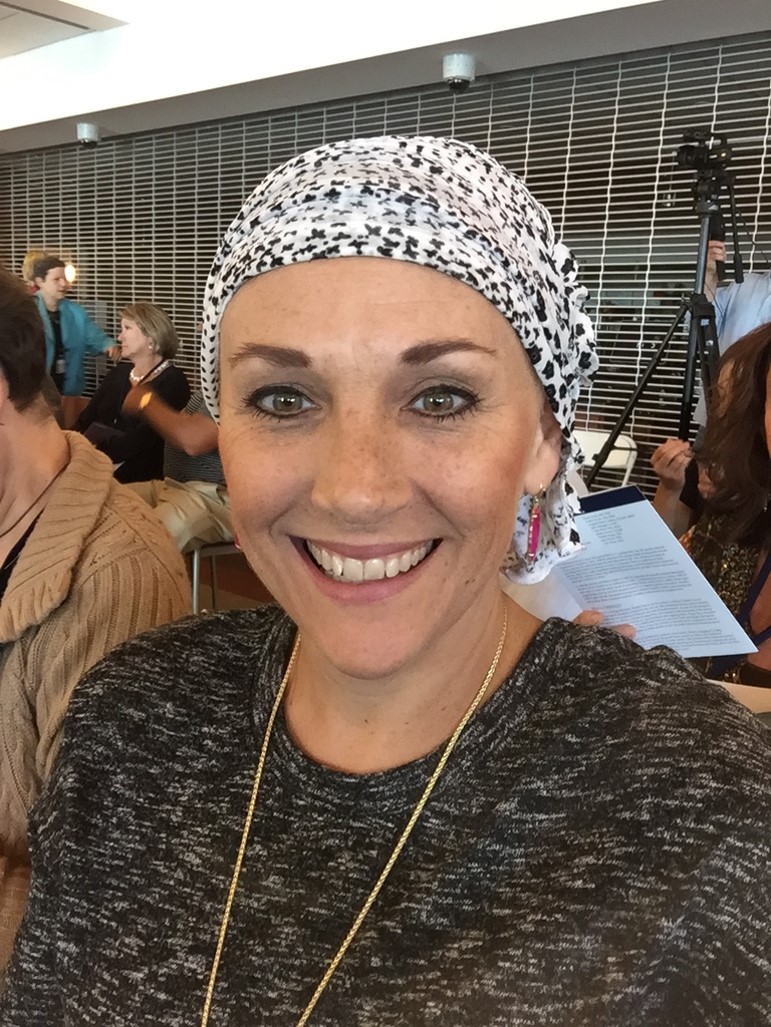 Holley Kitchen
Let that sink in for a moment—there is no cure. Metastatic breast cancer is always terminal, and it strikes women and (in lesser numbers) men of all ages and walks of life. Patients with this type of breast cancer do all they can to keep the disease at bay for as long as possible, enduring treatments, drugs, surgeries, and therapies to prolong their lives. Until a cure is found, however, these patients have limited time.
These are facts that Holley shared with the world in a video that went viral. Arguably, those of us who saw her video, millions of us, will never again hear Rachel Platten's "Fight Song" without thinking of Holley, her raw honesty, and her resolve.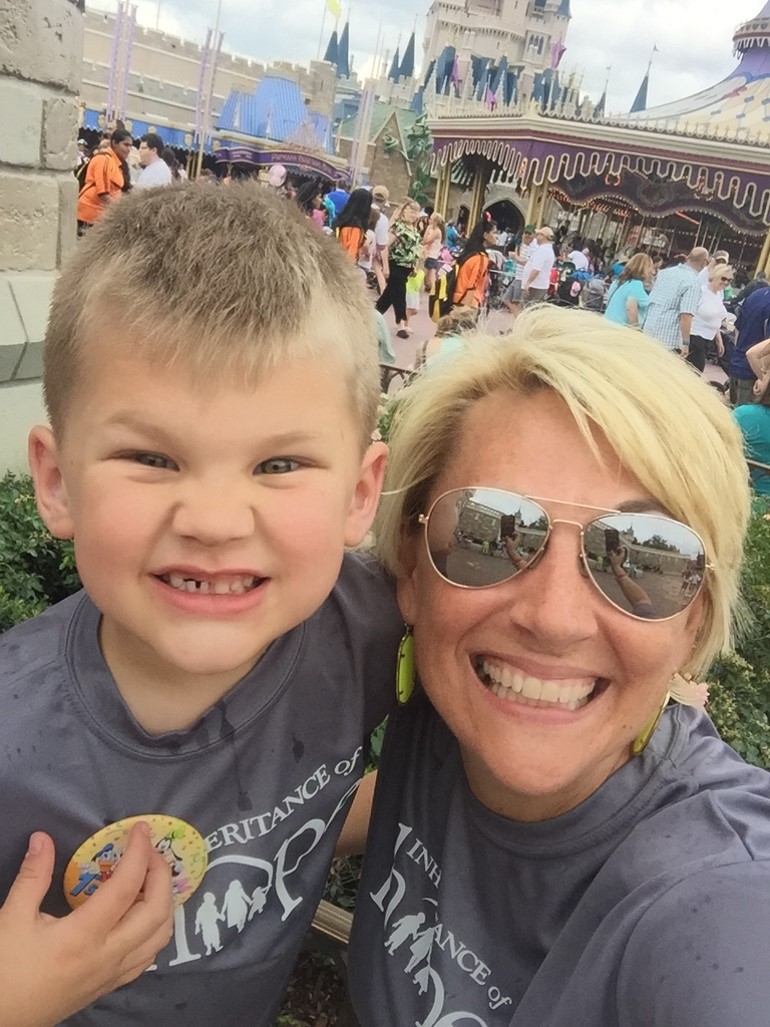 Holley and her youngest son Bryson, age 4 here,
at the 2015 Orlando Legacy Retreat® 
Although the video has been viewed more than 50 million times across many media outlets, few people know much else about Holley Kitchen and how she lived her life day-to-day. Holley and her family attended an Inheritance of Hope Legacy Retreat® in May 2015, and we got to see firsthand what an amazing woman and mother she was. Now over the next few days, we are honored to celebrate Holley's life. Listen to Kendra Scott talk about her close friend Holley and her legacy.
In particular, we will show you the things Holley did in order to cement her legacy. She realized her life would be drastically shortened, and she resolved to live intentionally. For Holley, this manifested itself in three ways: 1) She did not put off the things she wanted to do. 2) She advocated for what was important to her. 3) She instilled her values in her children as purposefully as possible.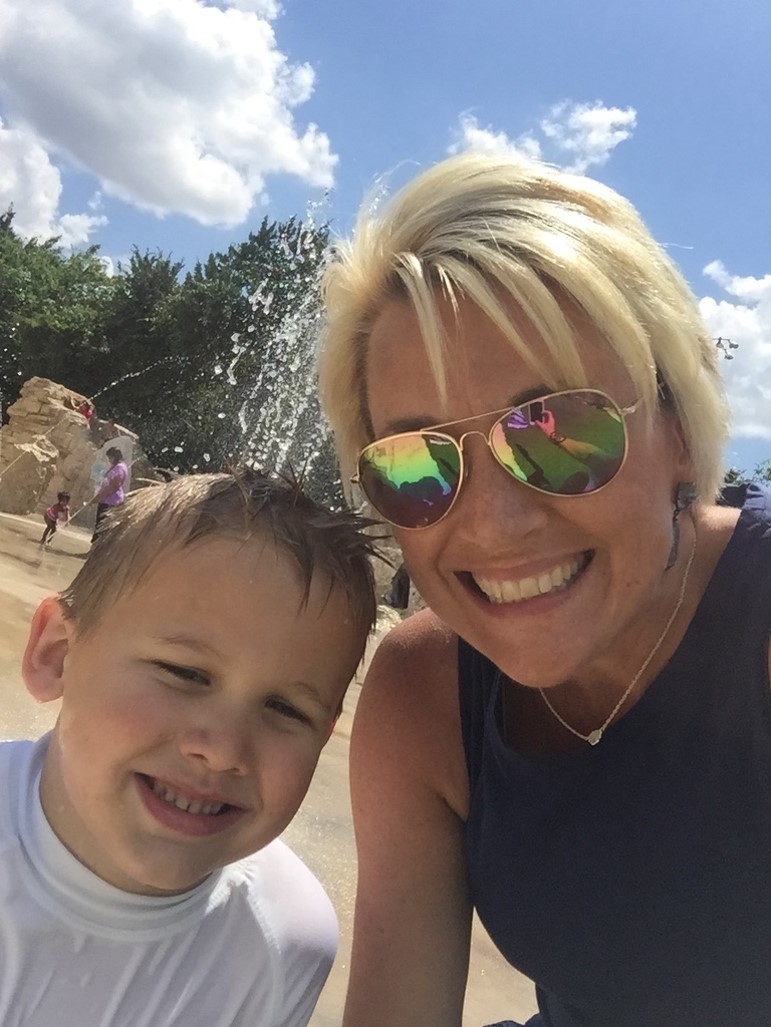 Holley and her oldest son Colby
As she told Angelo Merendino in Breast Cancer: A Story Half Told, "Every day I wake up, I, number one, thank the Lord for waking me up, and number two, think, how can I make a memory with my kids today that will last them a lifetime."
We can't control the number of years in our life. When faced with the cruel realities of terminal illness, we can't even necessarily control the "life in our years," either. But as Holley and many other people in our Inheritance of Hope family prove, we can choose the legacy we want to leave and how we are remembered.
Now that you know more about Holley Kitchen's legacy, see what three things she would want you to know about living life to the fullest.
We know how important her sons were to her. Read what she would want Bryson and Colby to know.