As a fourteen-year-old high school freshman, Ethan Harned emptied his savings, not to buy video games or the latest Nike Air Force Ones, but to support a charity he had only just learned about.  It has been two years now since Ethan met Carrey Dewey, a young mother living with ALS whose family was greatly impacted by Inheritance of Hope.  And since then, Ethan has been on a mission to make a difference.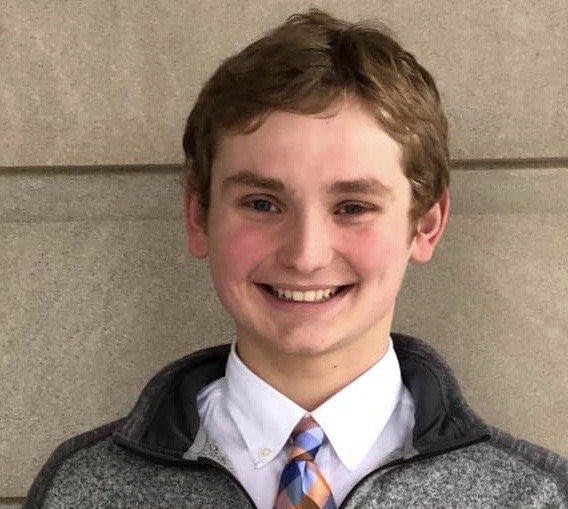 High-schooler Ethan Harned makes a difference beyond his home in Louisville, Kentucky
The Dewey family's experience was all Ethan needed to hear about in order to decide that he wanted to fundraise for IoH.  Looking for a cause to support in order to qualify for a YMCA campaign, he didn't have to use his own money, but decided if IoH was important enough to ask others to give, he wanted to as well.  He gave in a big way–paying for 600 wristbands which he used as a means to educate, raise awareness, and solicit donations.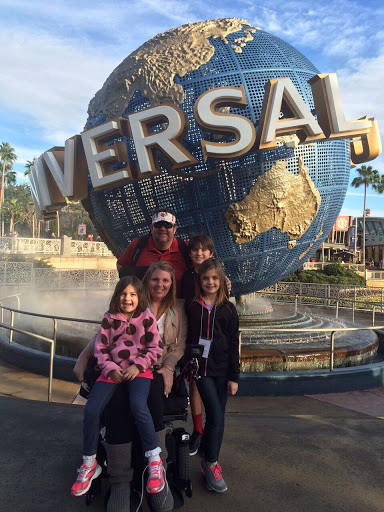 Carrey Dewey and her family making lifelong memories at their Legacy Retreat® in January 2016. The Dewey family's experience inspired Ethan to fundraise for IoH.
The original campaign is long over and forgotten, but according to Ethan, fundraising for IoH was the springboard for more advocacy work, "I discovered a greater purpose," he says. 
"IoH first opened my eyes to how much of an impact you can make," he explains.  "After I sent in the money I raised, I received two thank you notes, one from Deric Milligan [IoH Co-Founder and CEO], and the other from an eight-year-old girl who had attended the retreat.  Every dollar really did go to help someone." 
Now on the teen board of his local children's hospital, Ethan also mentors fellow high schoolers, and works as a swim instructor.  He doesn't plan to slow down anytime soon, and is excited to share his next goal, "Where I'm headed next is to give my time by serving on a retreat." 
We can't wait for Ethan to join us as a volunteer so that he can see firsthand just how meaningful his fundraising has been! 
Angie Howell is constantly inspired by the people she meets in the Inheritance of Hope family.  Her connection to IoH goes back to Davidson College, where she met Kristen Grady Milligan the first week of their freshman year. Kristen eventually started Inheritance of Hope with her husband Deric, and Angie heard about their work at a college reunion.  In 2010, the two former hallmates got back in touch, and Angie became involved in IoH shortly afterwards. She has served as a Legacy Retreat volunteer, Coordinator, and now, as Communications Manager, Angie helps tell the stories of IoH. Read more Inheritance of Hope blogposts >>