The baby in our logo is all grown up.
The "o" in hope is based on a photo of the Milligan children
Most of us in the Inheritance of Hope family are familiar with Rebecca Milligan, the youngest child of Co-Founders Deric and Kristen Milligan. Just seven months old when her mother was diagnosed with terminal cancer, Rebecca, now almost 16, has grown up with the organization. A picture of the three Milligan children was the inspiration for our logo, and the smallest child on the right was created with the likeness of Rebecca in mind.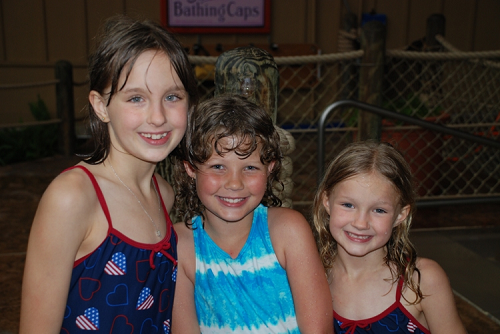 Rebecca (right) at Inheritance of Hope's first Legacy Retreat in Lake George, NY
Rebecca started volunteering at retreats not long before Kristen passed away. At the February 2012 retreat, Rebecca's primary job was to help her mom. Since then, she has worked with families and in kids' groups, often side-by-side with her older siblings, Ashlea and Luke. In addition to their hard work, the Milligan kids are always commended for their character, and their presence is often a comfort to families who see how these three have truly been given an inheritance of hope.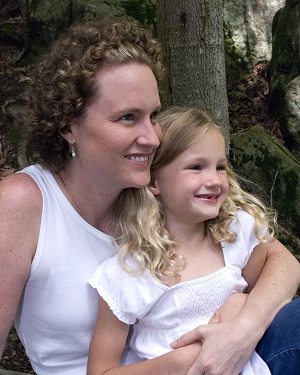 Rebecca with her mother, Kristen, Inheritance of Hope Co-Founder
Now, Rebecca is ready to take her service to the next level. "I have been wanting to do fundraising for awhile," she says, "and I would like to involve as many people in the community as possible, especially people my age. We can use more donors and fundraisers. Of course, at 15, I don't have much money myself, but this is a way I can use my skill-set to help."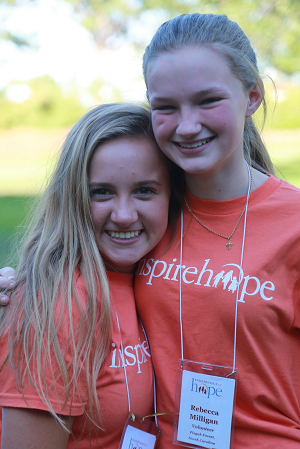 Rebecca volunteering at a recent retreat in Orlando, FL
Rebecca has organized a movie fundraiser at a local theater in Brevard, North Carolina. After an introduction to Co-Ed theater owner Abby Steel, Rebecca took over all logistics and planning of the event. She has rallied many supporters behind her cause already–by speaking at school and church groups, procuring help with poster and ticket design, and recruiting volunteers to help sell tickets.
To hear Rebecca talk about IoH is to truly understand why the organization is both necessary and important. "I was one of the youngest kids first served, and now I am old enough to take ownership of that and say what it has meant to me. IoH is different from other groups in that after the retreat, you are always part of the IoH family, and if something happens, they will be there for you. That still holds true even as the organization has grown bigger."
Rebecca's dad, Deric, is looking forward to seeing where she goes from here. "I'm so proud of Rebecca and her heart to serve others," he says. "God has given her many talents and it is wonderful to see her putting them to good use. I am reminded how all of the things we encourage IoH families to embrace are bearing fruit in our children. Kristen would be thrilled to see the woman Rebecca is becoming."
The event will be on Saturday, June 2 at 10:00 am at the Co-Ed Theater, which is located at 79 W. Main Street in Brevard. "The Sandlot," a perfect summer story, will be shown. Tickets are $5 a piece and all proceeds directly benefit IoH.
If you live close to Brevard, please show your support and join us at the movies!
Angie Howell graduated from Davidson College, where she met Inheritance of Hope Co-Founder Kristen Grady Milligan the first week of their freshman year. In 2010, the two former hallmates got back in touch, and Angie became involved in IoH shortly afterwards. Angie has served as a Legacy Retreat volunteer, Coordinator, and now, as Communications Manager, Angie helps tell the stories of IoH. She is constantly inspired by the people she meets in the IoH family. Read more posts from Angie >>