Coming to college and discussing childhood with my friends has been a fascinating exploration. My roommates and I come from different backgrounds. While we all grew up under similar circumstances, all American, UNC Chapel Hill-bound children, there are variances that I find striking. Listening to them recount their childhoods is always slightly surprising, and brings out the nuances of my childhood that were contrary to those of my friends. I have begun to recognize how different growing up with a sick parent actually makes your life – the before, after, and during.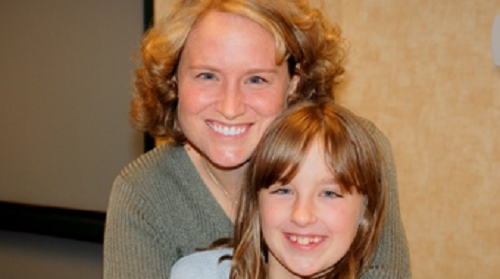 Ashlea and her mom, Kristen
There's the obvious things like chemotherapy, constant doctor appointments, and the uncertainty that hangs over everyone's head like a dark cloud. Then, the eventual reality of managing the death of a very close loved one at a young age. There are also the intricacies of family dynamics, the trials that can't be avoided when a crucial member of the family structure is suddenly sick, and perhaps eventually, gone. Being the oldest child, especially as a girl losing her mother, I was immediately conscious that I would be the oldest female in my household if my Mom died. The responsibility I felt after she died (the misplaced responsibility) affected my worldview in ways it did not others. Those are all things that, although they contain aspects of beneficial, and sometimes even crucial lessons, I could have largely done without. There are other things, however, that I can appreciate now. 
Growing up with a sick parent taught me to enjoy life when you're young, instead of waiting until you're old to remember how much living meant to you. It taught me how to express my love for others, just in case they weren't always going to be around to hear it. It taught me to find joy in the Lord, because he's the only one who can breathe life into the darkest corners of our hearts.
Some of these things I didn't realize that I had learned until I was older, but I certainly learned them faster than I would have otherwise. Was it worth it? I'm not sure. I think that depends on who you ask. My only answer, which has been my go-to since I was old enough to ask that question, is this: whatever my life would have been like if my Mom had not died would have been wonderful, yes, but that does not mean that this life can't be wonderful as well.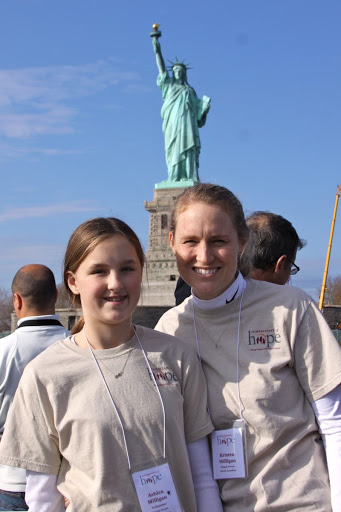 Ashlea and Kristen serving on an IoH retreat together
The most important lesson I learned was this: trust the Lord with your present, past, and future realities, because his perspective is eternal, and ours isn't. As it says in the Psalm 23, "He leads me beside still waters; He restores my soul." The saving grace of this life, the life that weathered the sickness and death of a parent, has been the Lord and his consistent graciousness to lead me, even out of my darkest places.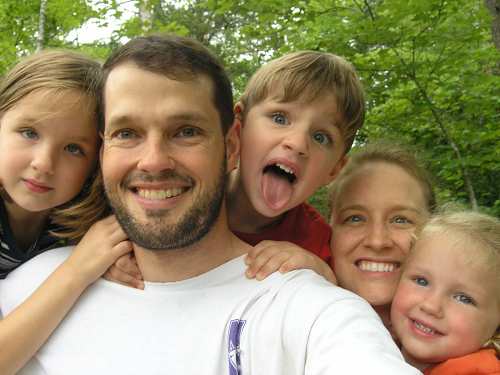 Ashlea (left) with her family
When Ashlea was only 4 years old, her mom, Kristen Milligan, was diagnosed with terminal liver cancer. Watching her mom pursue Christ even in the midst of hardship inspired Ashlea to pursue an intimate relationship with her heavenly Father. Jesus has become her most fiery passion, and although hardships arise, Ashlea learned from a young age that Christ is even more present in the darkness if we intentionally seek Him there. Ashlea is currently attending the University of North Carolina at Chapel Hill, pursuing a degree in Marketing and Advertising. She hopes to use media outlets such as this to spread the great news of Jesus to an international audience.