"Our family felt so spoiled and uplifted by this weekend. The box was thoughtfully packed with everything needed to help the weekend to be fun and meaningful. The check to help with food was ridiculously generous. The staff and volunteers were amazing." – Hope@Home™ Weekend Participant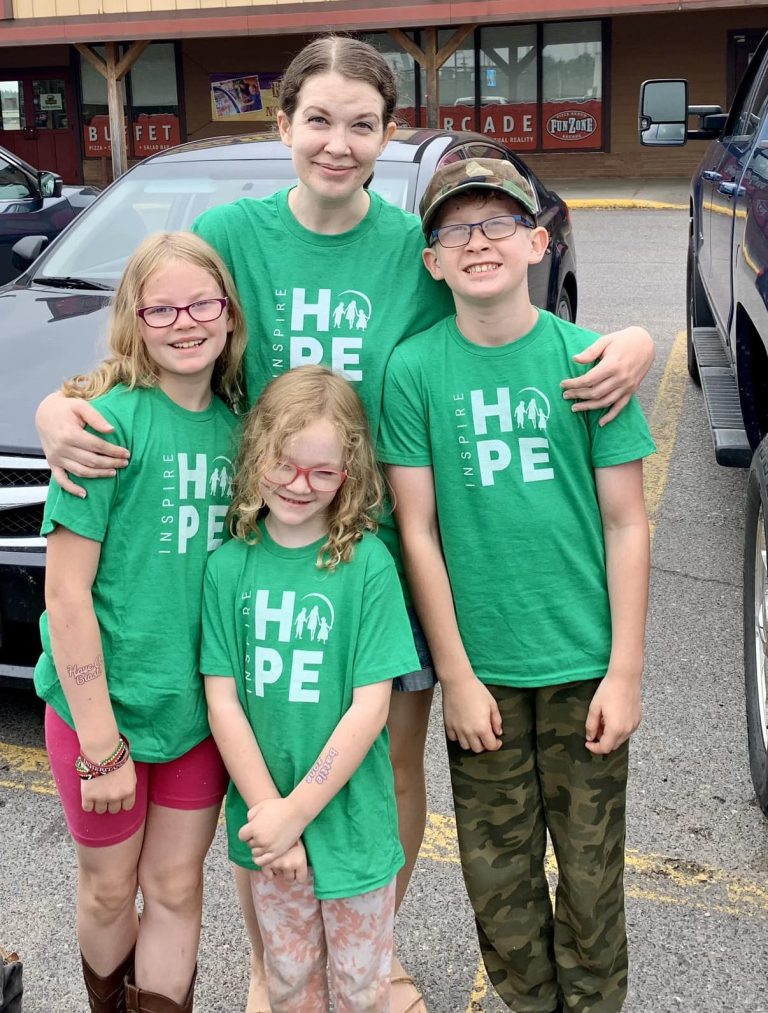 When participating in a Hope@Home™ Weekend, families are given everything they need to have a worry-free weekend together. Each family is sent a special package that includes a check to cover all their meals for the weekend, t-shirts, activities, and more!
One highlight during a Hope@Home™ Weekend is Family Game Night! Families come together on Zoom to play games of trivia and charades. It's always fun to see how creative they get with props, like bringing furry friends in to act out The Lion King! This is such a special way for families to spend fun and intentional time together at home.