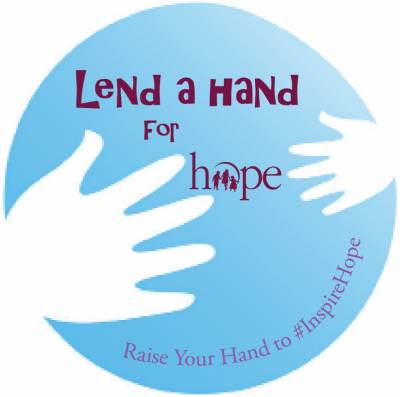 Sandy Huffstetler gives to Inheritance of Hope because she strives to be intentional in how she lives each day.
"The emphasis IOH places on living intentionally really resonated with me. Love is a verb. We should always be asking ourselves what we are doing to show love."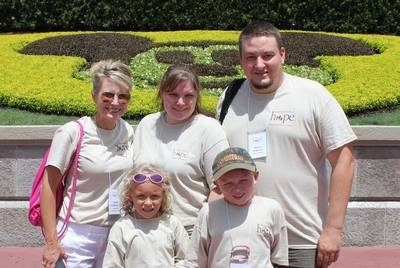 Sandy and her husband Mark have sponsored two families on Inheritance of Hope Legacy Retreats®. Their generous gifts paid for the entire cost of a Legacy Retreat® for one family in 2013 and for another family in 2014. She recently volunteered with Inheritance of Hope for the first time—the August 2014 Orlando Legacy Retreat®. Retreat volunteers often comment on the incredible love they see and feel, and Sandy is no exception.
"I was amazed by the selflessness of all the volunteers. There were so many who travelled far to be there, paid to be there, and took time off from their lives. I was also impressed by the strength of the families. You really see and feel God's love here."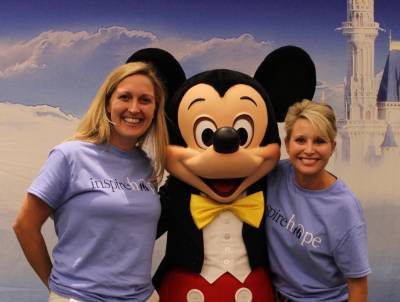 For volunteers who are also parents like Sandy, it is impossible not to project thoughts and hopes about your own children.
"I hope to raise children who will serve others. To do that, I must practice it and not just preach it. As a parent, whether you are healthy or not, living intentionally impacts all of those around you."
Sandy describes one of the most memorable moments of her Legacy Retreat® experience. The mom she was serving rested her head on her husband's shoulder after a long day in the Orlando theme parks. Their children were happily engaged with other kids in the back of the bus, and Sandy realized that IOH gives families the most wonderful gift of being able to "just be." No stress, no planning, no worries.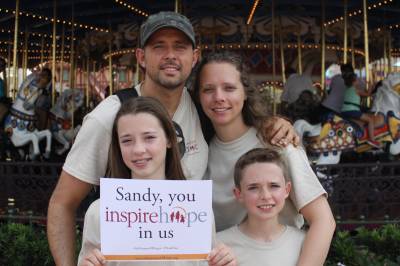 Sandy and Mark will continue to give, because they know that IOH is changing lives.
"These kids are really suffering. When you are young, your mom and dad are your whole world. As a parent, we all know how important it is for your children to be taken care of. IOH gives families the tools to do that."
How do you lend a hand in your community? Show us for a chance to be featured in Inheritance of Hope social media! Send your words, photos, videos, or other creative expressions to Eric@InheritanceOfHope.org.