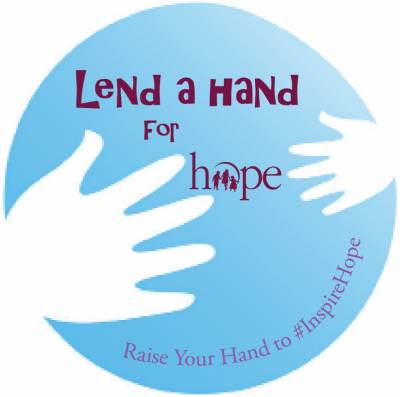 Kim Loving was first introduced to Inheritance of Hope (IoH) through a letter from a volunteer.  Kim and Natalie Lindell lived in the same neighborhood in Jacksonville, Florida.  Natalie had volunteered on several Legacy Retreats® and had heard about Kim, a young mother who was battling breast cancer for the second time.  Natalie dropped off a note about the organization and its retreats at Kim's house.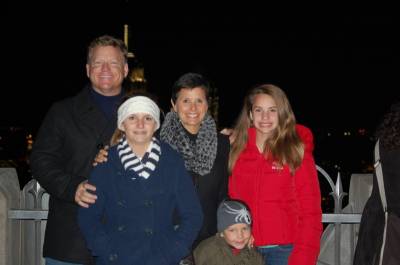 Kim with her Family in NYC
Kim and her family considered the opportunity for a while before applying to go on the 2012 New York City Legacy Retreat®.  When the time came, Kim, her husband Will, and children Susannah, Sara, and Will (then ages 14, 13, and 6) arrived in New York excited but skeptical.  Nervous that the counseling might be difficult, the Loving family did not know what to expect.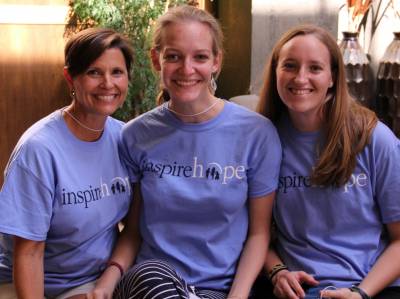 Kim with Coordinators Jess and Rebecca
"But once we were there, we realized how much our family needed it.  After my second diagnosis, we were in a different frame of mind.  We were scared and had fallen away from faith just from being so angry, sad and tired.  The counseling was beneficial for our marriage, and our kids were around others who were going through the same thing.  The Legacy Retreat® brought us closer to God and to each other.  It reignited our faith and spirit."
When the retreat came to a close, Kim and her family did not want to leave.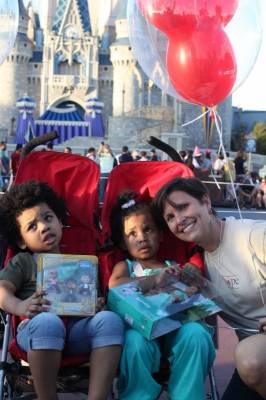 Kim Serving in Orlando
"The events were fun, and all the volunteers were so helpful and sweet.  We had plenty of time to hang out as a family, and we had no worries but to just have fun and be together."
In addition to the happy memories the family made and their renewed spirit, Kim also began making videos and keepsakes for her children as a result of the retreat.
Six months later, Kim volunteered at the May 2013 Legacy Retreat® in Orlando.
"My whole family wanted to volunteer because we were so blessed by the retreat experience. We wanted to share those blessings with others."
Kim has now volunteered on three retreats and also serves as a family coordinator.
"Once you volunteer, you want to go on every retreat IoH offers.  I see families come in worn out and troubled.  They leave reinvigorated, happier and much closer as a family.  The other volunteers become a part of your family and long-lasting friendships are made.  IoH blesses everyone involved."
How do you lend a hand in your community?  Show us for a chance to be featured in Inheritance of Hope social media!  Send your words, photos, videos, or other creative expressions to Eric@InheritanceOfHope.org.