Paul Reese and his family live in Mississippi, but lately he hasn't been home very often.
Paul makes regular visits to his oncologist in Little Rock, Arkansas. His wife, Cheryl, started training with a ministry in Missouri. And in May the Reeses attended an Inheritance of Hope (IoH) Legacy Retreat® in Orlando.
"This has been one of the most unusual summers of my life," Paul said. "I have probably spent more time away from home than at home."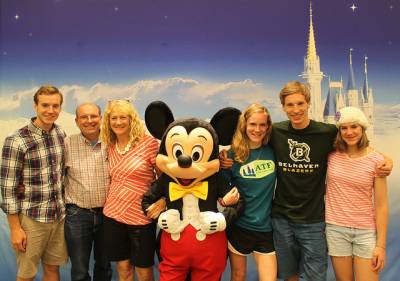 Four of the eight Reese children joined Paul, Cheryl, and 16 other families at the Legacy Retreat® at Disney World, Universal Studios, and SeaWorld.
In addition to the vacation time as a family, the Reeses enjoyed meeting others who shared their faith and experiences with terminal illness.
"They got to know they're not the only ones going through this," Paul said.
Cheryl connected with other mothers, and their children made friends with IoH staff and the other kids at the retreat.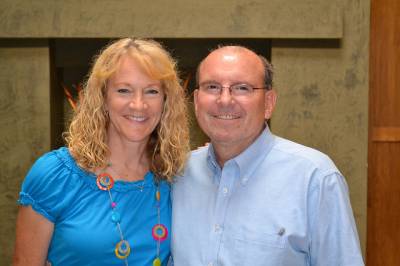 "They just loved on us so much. They gave us hope, and they gave us encouragement to leave a legacy for our children," Paul said.
Doctors diagnosed Paul with an incurable blood cancer eight years ago after routine tests. He has received chemotherapy for six years and is still receiving new treatments.
A roommate told Paul's daughter about IoH. Although Paul's health prevented his family from attending a Legacy Retreat® earlier in the year, IoH staff saved the Reeses a
spot in Orlando when his condition improved in the spring.
Paul and Cheryl identified with the testimony of IoH founders Deric and Kristen Milligan, who started the organization for their children and other families facing the loss of a parent. Paul had never attended support groups or programs like IoH before the Legacy Retreat®, but he enjoyed the emphasis IoH staff placed on creating memories for his children.
"It's such an inspiring message because there's a lot more to life than just you on Earth," he said.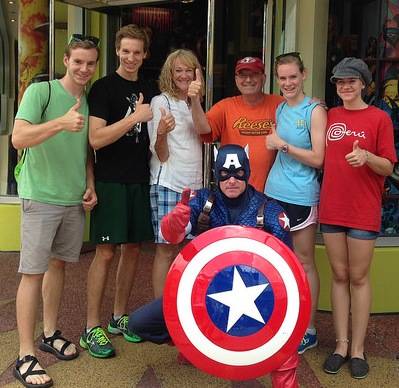 Volunteers helped Paul and Cheryl record Legacy Videos to give their children. Their recording session lasted more than an hour, and volunteers recorded the videos to DVDs for each of the Reese children.
As legacy development leaders, Inheritance of Hope has seen the impact of its Legacy Video component of Legacy Retreats®.
"Those people gave our family hope and encouragement," Paul said.
IoH staff also inspired Paul's sons to fundraise and volunteer with IoH. Caleb, 20, returned to Orlando as a volunteer for the August 2013 Legacy Retreat® in Orlando, and Jeremiah, 19, plans to volunteer at the upcoming Legacy Retreat® in New York City. Volunteering gave Caleb an opportunity to give back, and Paul said his son bonded with and encouraged a family with similar experiences.
"We just try to make the best of looking to the Lord and looking at the good things," Paul said.
Watch a slideshow of the Reeses' Legacy Retreat®: