Rawd Allen was first diagnosed with brain cancer in 1994, but February 2014 happened to be the opportune time to attend an Inheritance of Hope (IoH) Legacy Retreat®.
Rawd's last tumor surgery was 10 years ago, when his children, Nathan and Jordan, were very young.  Besides a seizure, Rawd's wife, Jan, said her kids saw very little of Rawd's illness.  However, doctors noticed spots during a routine check-up late last year.  The Allens were preparing for Rawd to resume treatment when they received an opportunity to go to Disney World with Inheritance of Hope.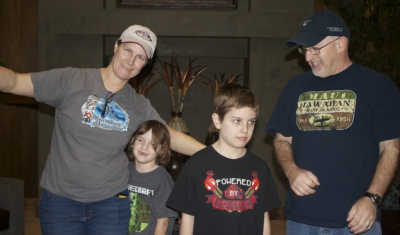 "I think that was all in the Lord's timing that it helped prepare our kids," Jan said. "We had wanted to go to Disney World for a long time but were never able to."
The Legacy Retreat® gave the Allens a relaxing break from daily challenges.  Rawd had worried about bringing his son, who has Asperger's syndrome, to the retreat, but IoH volunteers took care of the Allens and were prepared for Nathan's symptoms.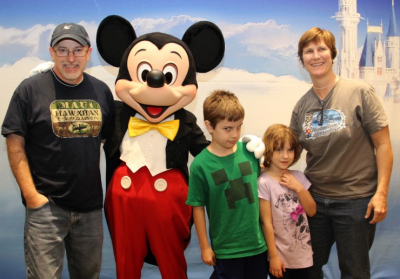 "It was just a lovely family chill-out time," Jan said.  "I didn't have to make decisions, and it was glorious."
"She slept well for the first time in a long time," Rawd added.  "That was awesome."
Jan said meeting other kids with sick parents gave Nathan and Jordan a foundation for dealing with Rawd's upcoming treatment, and the Allen children took first steps of sharing their experiences and understanding Rawd's illness at the retreat.  Rawd and Jan also participated in counseling sessions for caregivers and survivors at the retreat.  While Rawd was excited to share his story and faith, Jan was initially cautious about the activities.
"I'm a total introvert, but I was there for a reason," she said.  "I've never done anything like that, and it was amazingly powerful."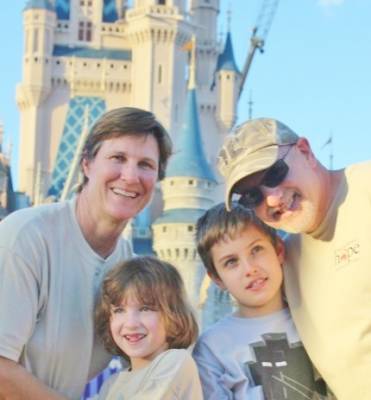 The Legacy Retreat® continues to provide support for the Allens back home in Arizona as Rawd continues his treatment.  Jan was inspired to start writing in journals for Nathan and Jordan, and IoH staff in Orlando helped Rawd and Jan record Legacy Videos for their kids.
"It was a neat opportunity for me because I wanted to have the opportunity to tell my kids everything," Rawd said.
After surgery in April, Rawd receives cycles of chemotherapy and radiation to treat his stage IV cancer.  In addition to attending a local support group, he stays in touch with the volunteers he met at his Legacy Retreat®.  He appreciates how their service helps the volunteers even as it helped his family.
"It is very cool for me to see them helping themselves as they are helping other people," he said. "We all heal because of this."