Inheritance of Hope (IoH) was founded on May 21, 2007, which means the organization has been inspiring hope for 15 years!  Families from 48 states facing the loss of a parent due to terminal illness have been served to date.  IoH believes that "Every Family Deserves a Legacy," and as part of this commitment, celebrates National Legacy Day™ each year to mark its anniversary.  This year, anyone and everyone is encouraged to record a Legacy Video™ and participate in other ways of living intentionally.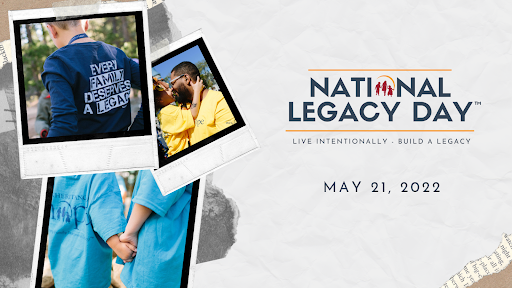 The beginnings of IoH date back to 2003, when a young mom named Kristen Milligan was diagnosed with a rare terminal cancer.  At the time, her children were just four years old, two years old, and six months old.  Kristen and her husband Deric quickly realized they were all suffering, and looked for resources that might help. Surprisingly, they found none.  Kristen wrote her first book, A Train's Rust, A Toymaker's Love, to remedy the situation, but she and Deric knew families like theirs needed much more.  They eventually launched Inheritance of Hope, a 501(c)(3) charity that provides a hope-filled community of care and understanding.
Kristen passed away in 2012, but her passion remains as the organization serves families just like hers in a variety of ways.  Through Legacy Retreats®, Hope@Home™ Groups and Weekends, Hope Hub™ locations, an Annual Legacy Event, literature, and more, IoH provides an opportunity for families to shape their legacy and offers practical strategies to help each member of the family successfully navigate this difficult period in their lives.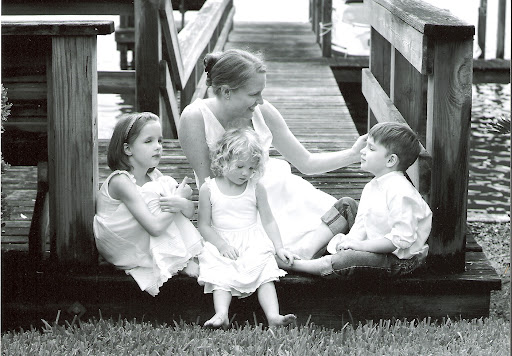 Fun activities and a spirit of giving back are the hallmarks of National Legacy Day™, which began in 2021.  One unique way IoH is marking its 15th anniversary is by offering anyone the opportunity to record a Legacy Video™–a special keepsake that will always remind your family just how much they are loved.
In 2008, IoH held its first Legacy Retreat®, a life-changing experience for families with children aged 18 and under in which a parent is facing a life-threatening diagnosis.  This year, on National Legacy Day™, IoH will be hosting a Legacy Retreat® in San Diego, where 30+ new families will create special memories, meet others facing similar challenges, and gain tools to help along their path.
Join on May 21st, National Legacy Day™, to schedule your free video.  Anyone can, and everyone should, because every family deserves a legacy.  For more information, visit our National Legacy Day™ page.