The Heinzelmans–Sue, Mark, Jessica, and Robbie–were one of seven families on our first Legacy RetreatⓇ to Lake George in New York during the summer of 2008. Our Communications Manager, Angie Howell, recently caught up with mom Sue to hear how the family is doing now. Mark passed away in October 2009, but Sue wants other families to know that "There is hope for the future."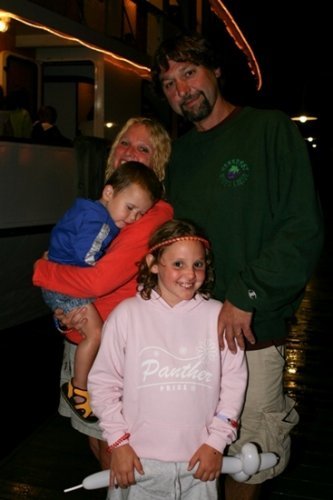 The Heinzelman Family in Lake George, New York
The summer after Mark passed away, Sue went on a mission trip to Ecuador. One of her fellow volunteers was a counselor, and in conversation, Sue mentioned she wished she had pursued that herself. The woman encouraged her to "go for it," and Sue went back to school, earning her Master's Degree in counseling over the next seven years. Now, a Christian counselor based in Delaware, she is married to John Katzmire. The couple met online and have been happily married for five years.
IoH: Tell us about your family now.
Sue: Jessie just finished her freshman year at Liberty University, and wants to be a career firefighter. Robbie is involved in boy scouts, plays football, is always outside, and is just a happy boy! Everyone is doing well.
IoH: What do you remember the most from your retreat?
Sue: It was really good to be with other families who were going through the same things we were. From the very first meeting, it instantly felt like we were all family. I know Mark really enjoyed his time, and it helped him to feel less isolated.
It was also special how Deric and Kristen paid attention to so many details– like the photographers, and the teenage volunteers who took Robbie for his naptime.
We all enjoyed the day at Great Escape. And, we still tease Jessie because she hated rafting. I love that we have pictures from that vacation of us all having fun together.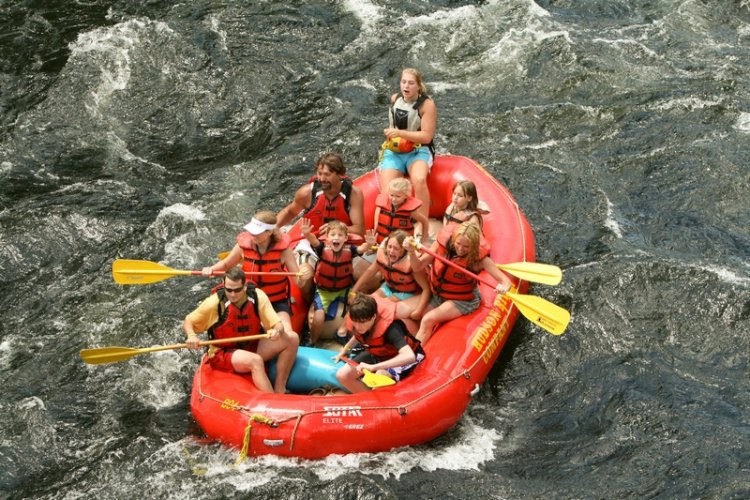 The Heinzelman Family rafting with the Milligan Family
IoH: What was your initial connection to IoH, and were you nervous about coming?
Sue: We were not nervous at all about coming! A friend from church who also knew Deric and Kristen sent in our application.
IoH: What would you like to tell other families?
Sue: Because that was such a hard time, it almost feels hard to remember, but I would want to tell this to other families: Our lives are fully restored and moving forward. Everyone is doing well, and I marvel at how well we are doing.
God has been alongside of us through the whole journey, provided for us, and brought us through to restoration. He put people like Deric and Kristen in our path, and cared for us through other people along the way.
The suffering is temporary–although, it is definitely hard to feel that way in the middle of it. There is hope for the future.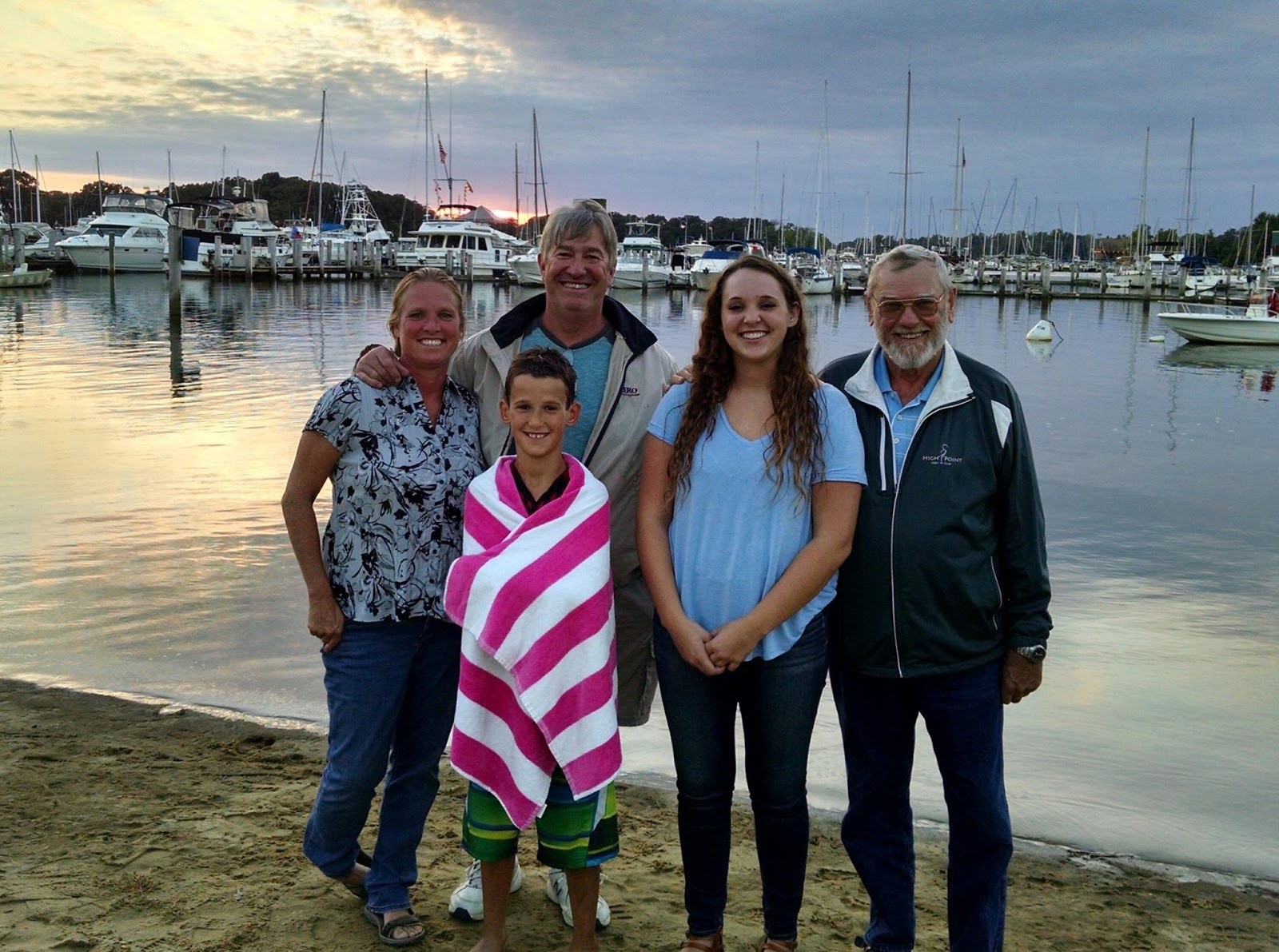 Sue with John, Robbie, Jessica, and Sue's dad, Dennis
Angie Howell graduated from Davidson College, where she met Inheritance of Hope Co-Founder Kristen Grady Milligan the first week of their freshman year. In 2010, the two former hallmates got back in touch, and Angie became involved in IoH shortly afterwards. Angie has served as a Legacy Retreat volunteer, Coordinator, and now, as Communications Manager, Angie helps tell the stories of IoH. She is constantly inspired by the people she meets in the IoH family. Read more Inheritance of Hope blogposts >>