Our founder, Kristen Milligan, left a profound legacy with her family and the families we serve. As we approach the second anniversary of her death, we showcase members of our Inheritance of Hope family and what legacy means to them.
Troy Steiner has served on the Inheritance of Hope Board of Directors since 2010. He is Vice President of Operations at 
Graphics Service Bureau
 in New York City. 
What has always amazed me is that my mom, who died 41 years ago, is still remembered and spoken of frequently by so many people because of the everlasting imprint she left in their lives. 
To speak or write of her is challenging for me because I did not know her. I was 6 months old when she was tragically removed from our lives. While horseback riding with a friend on a neighboring property, which was a hobby of hers, something spooked her horse. The horse threw her, and my mother hit her head on a rock. She was pronounced dead at the hospital a few hours later. It all seemed so quick and pointless to me that a life so precious as hers could be taken away instantly. My father was now a widower, and my siblings and I were now motherless, just like that.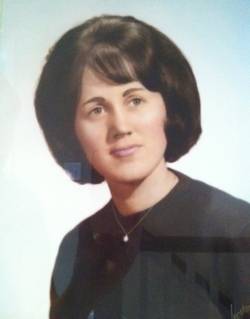 My mom was an elementary school teacher and a Sunday school teacher. She and my dad bought a farm house in New York and had the determination to put years of sweat equity into the property. She had many friends and was loved by so many. Friends and family have described that she was fun-loving, gregarious, authoritative to a degree, always smiling, thoughtful, and that she loved the Lord. These qualities are her legacy that shaped her children. 
My mom was 31 years of age when God called her home. He had His plans for Mom and for the rest of our family. Looking in the rear-view mirror, this incident shaped who I am today. My mom's most influential legacy was that she loved God. Growing up, I understood more of her through my grandparents. They spoke of her love of Jesus whenever I saw them. This provided me with a foundation. It's hard to explain — yes, there were very tough times growing up without the presence of my mother. My father kept me and my siblings very much involved in the church, but the fact remains my mom put God first in everything. This cleared the path for a sense of peace even during the many, many trials that I endured after her untimely death.  
Continuing my mom's legacy, I placed my faith and trust in Jesus, God's Son, at a very young age. Many times I would ask "why me, Lord?" about her death, but over time I have come to understand that this is His will for me and my family. There were many trials growing up, and there will surely be many more throughout my walk. I remember that it's not my plan but His plan for me. He wants us to look to Him first for everything. 
I have learned that through Jesus all things are possible. We know this through scripture and by praying humbly, asking Him for the presence of the Holy Spirit in our lives. I believe we have to put God first in everything, even trials like the loss of my mom. Trials help shape who we are. God uses them so that we can persevere, endure, and be refined in His image for His glory. We are His children, and He loves us. 
Philippians 4:13 — "I can do all things through Him who strengthens me."
We want to hear from you!  What does legacy mean to you?  What legacy has influenced you?  What legacy do you want to leave?  Send your words, images, videos, or other creative expressions to
Eric@InheritanceOfHope.org
for a chance to be featured in our legacy series in October!