Shelby Jo Lewis and her family attended the Inheritance of Hope NYC Legacy Retreat in 2014, just after her mother was diagnosed with metastatic breast cancer.  At the time, Shelby wondered if she would fit in with others on the retreat and in the big city. "I'm from a tiny town in the South," she explains, "and I wasn't sure about this whole experience; but as soon as I saw the smile on our volunteer's face, I knew it was going to be a great retreat."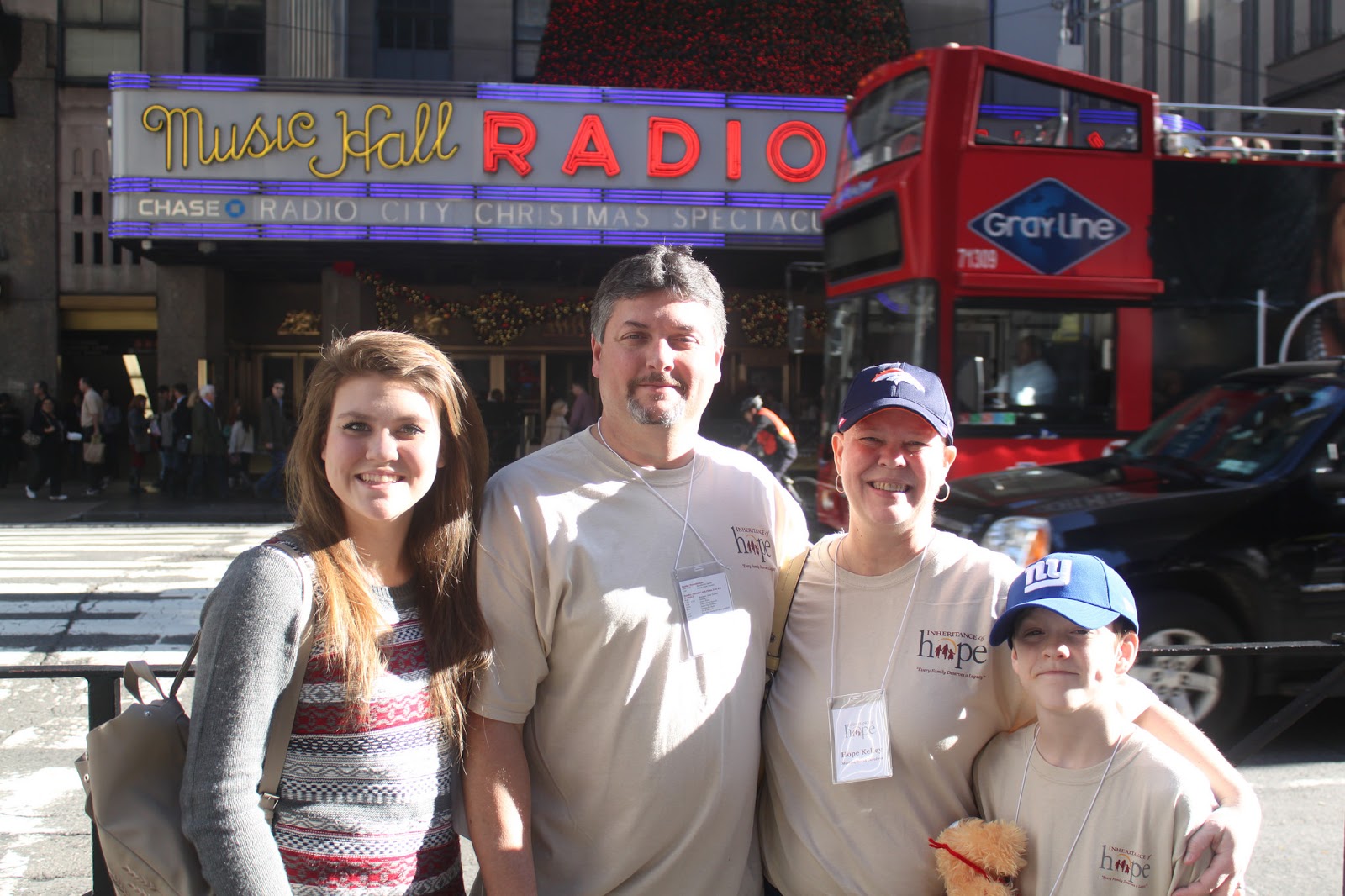 Shelby and her family on their NYC Legacy Retreat in 2014.
For Shelby, it was the volunteers on her retreat that made her want to come back and serve, "At that point in my life, when it was my family being served on a retreat, I was so angry," she remembers, "but I came and saw these people who loved us so much. It showed me that even when I was angry with God, He could love me through other people."
Now she brings her own Southern charm and style of loving others to families like hers as a volunteer and intern for IoH. "I do have some pretty Southern things I say to families," she notes, "Like I tell them, 'I love the mess out of you!' But, I do–I love these families so much and want them to know that."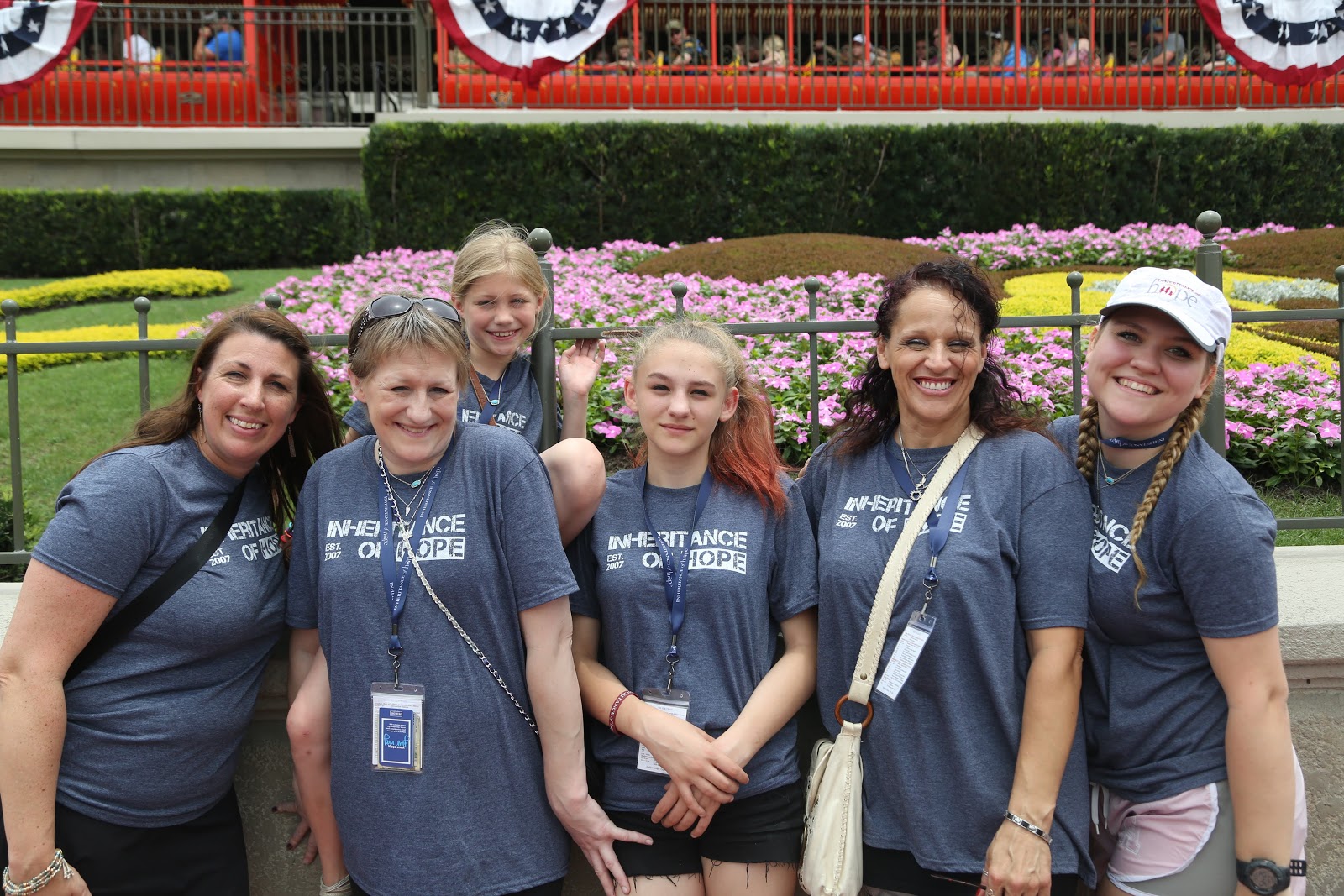 Shelby paying to forward to other families like her own.
Since May 2017, when Shelby turned 18 and began volunteering, she has served on four retreats and shown that love to families over and over.  The senior at Appalachian State University and early childhood education major believes that there is a specific purpose for everyone, and hers is to love people.  She has embraced the opportunity IoH gives her to do just that.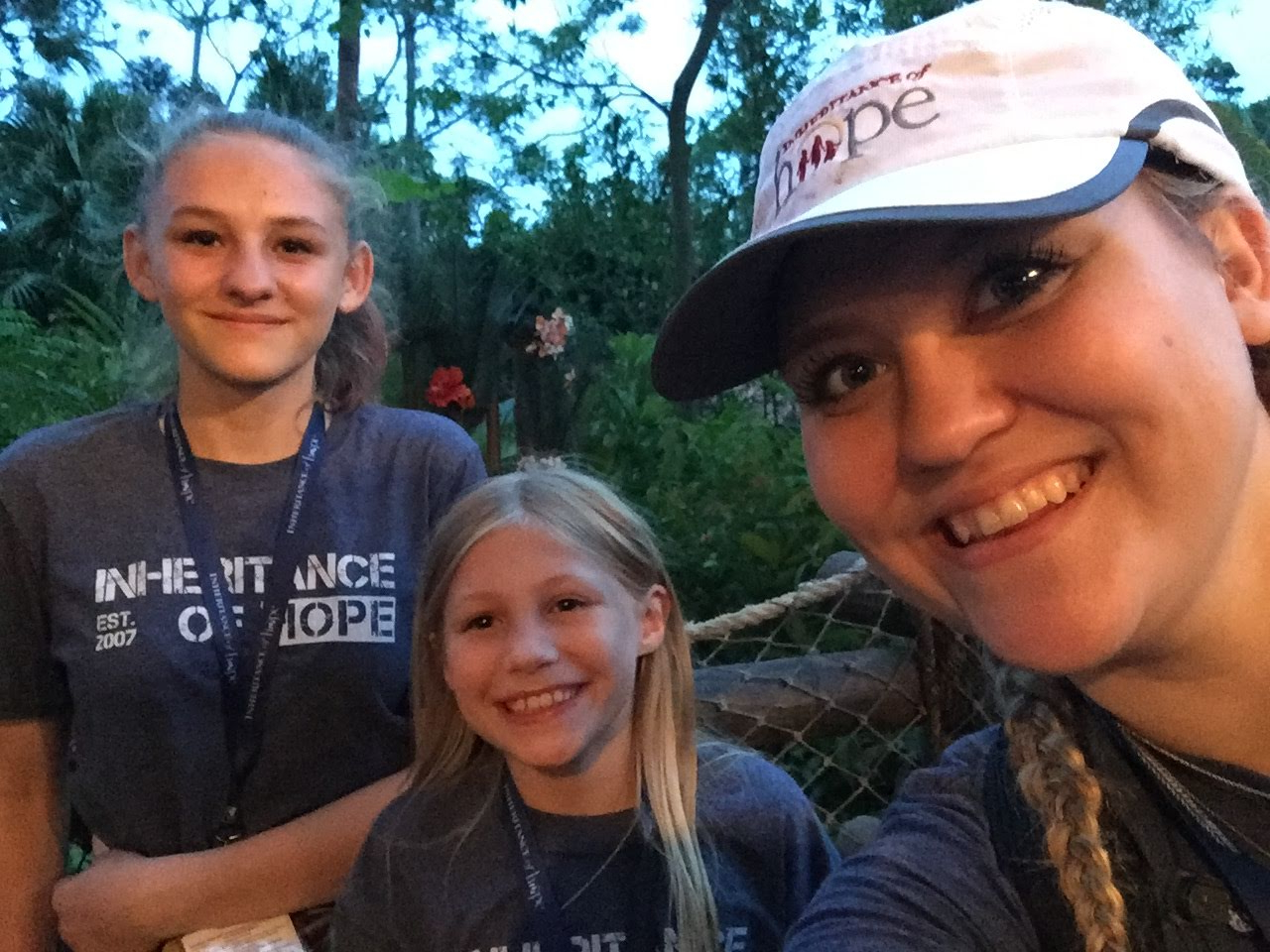 Making lifelong memories in Orlando.
Recently, Shelby accepted an internship with IoH and will work with our social media accounts to connect families post-retreat.  She knows how important it is to keep connections going, particularly for the teenage participants at each retreat. Her goal is to foster relationships through Twitter and Snapchat, so that all family members, kids especially, are reminded that they are not alone.  She hopes that one day, we will be able to host IoH family reunions as we get bigger and bigger. With Shelby's help we should be able to reach that goal–for the only thing bigger than Shelby's heart is the collective heart of the IoH family!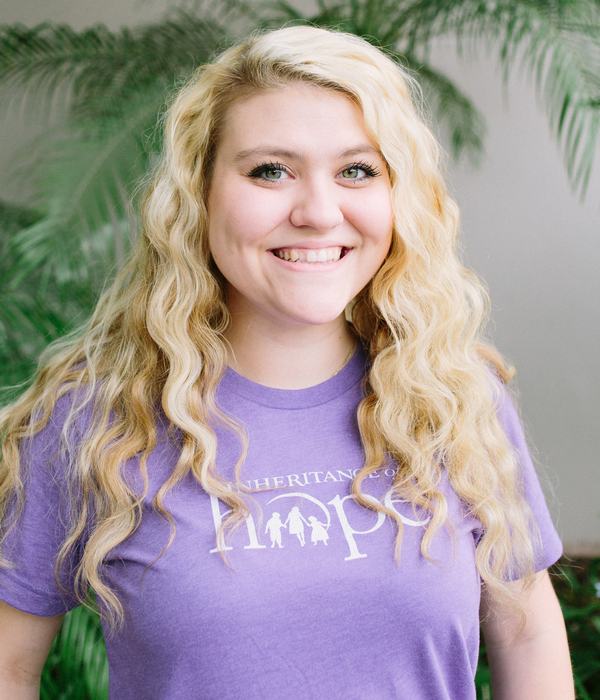 Welcome, Shelby!
Angie Howell graduated from Davidson College, where she met Inheritance of Hope Co-Founder Kristen Grady Milligan the first week of their freshman year. In 2010, the two former hallmates got back in touch, and Angie became involved in IoH shortly afterwards. Angie has served as a Legacy Retreat volunteer, Coordinator, and now, as Communications Manager, Angie helps tell the stories of IoH. She is constantly inspired by the people she meets in the IoH family. Read more Inheritance of Hope blogposts >>