A Facebook post and a few clicks led Heidi Benson to Inheritance of Hope, and she has served on almost every Legacy Retreat since. A friend of a friend posted about their retreat experience as a volunteer, and as she read more, Heidi says she immediately knew she wanted to be a part of IoH, "Everything in my heart, all my passions, lined up with this." Before she knew it, Heidi was interviewing to be a volunteer.
Having lost her own mom to lung cancer at age seven, after watching her Dad recover from a two-year fight with Hodgkin's Lymphoma, Heidi knows how our families are struggling, "I was the little girl whose parent was sick. I know what these children are thinking and feeling."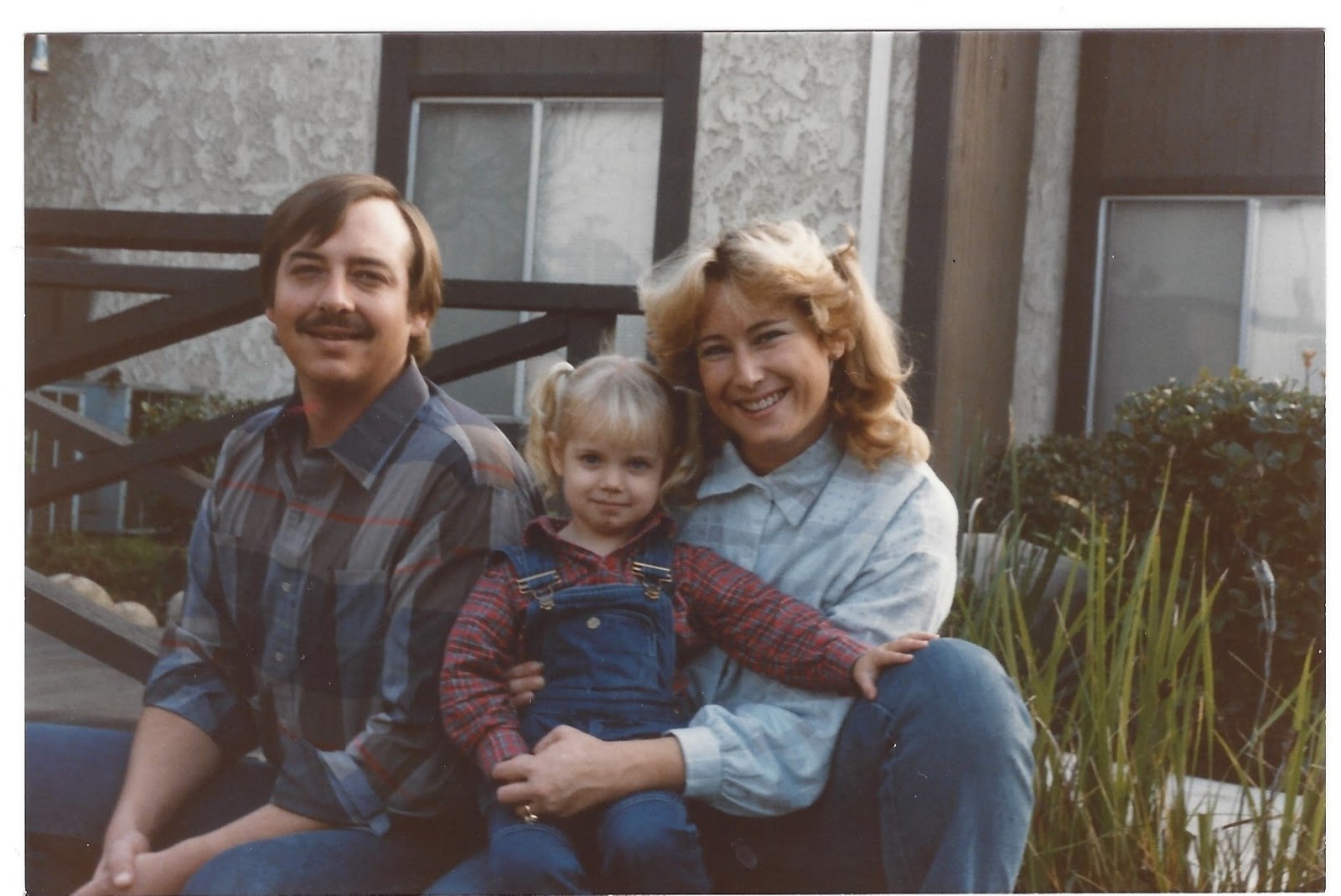 Heidi, as a young girl, with her parents.
Losing her mom at such a young age gave her a depth of compassion for those who are struggling. She went on to become a Child Life Specialist working in various roles with hurting families. Mom to three children, Heidi knows just how important it is to live intentionally and spend time together. She hopes IoH families can enjoy these aspects of their Legacy Retreat, as well as meet others who understand, as she does, the difficulties they are facing.
Heidi's favorite part of retreats is when families come into a retreat uncertain and walk out blown away by the love they have experienced. In her new position as Families Manager, Heidi's goal is to replicate that time and time again. She explains, "I want every family to have a wonderful experience–from the very first email to the very last hug goodbye." Heidi will greet each family as their application is processed, and work with coordinators in planning the details of each family's trip.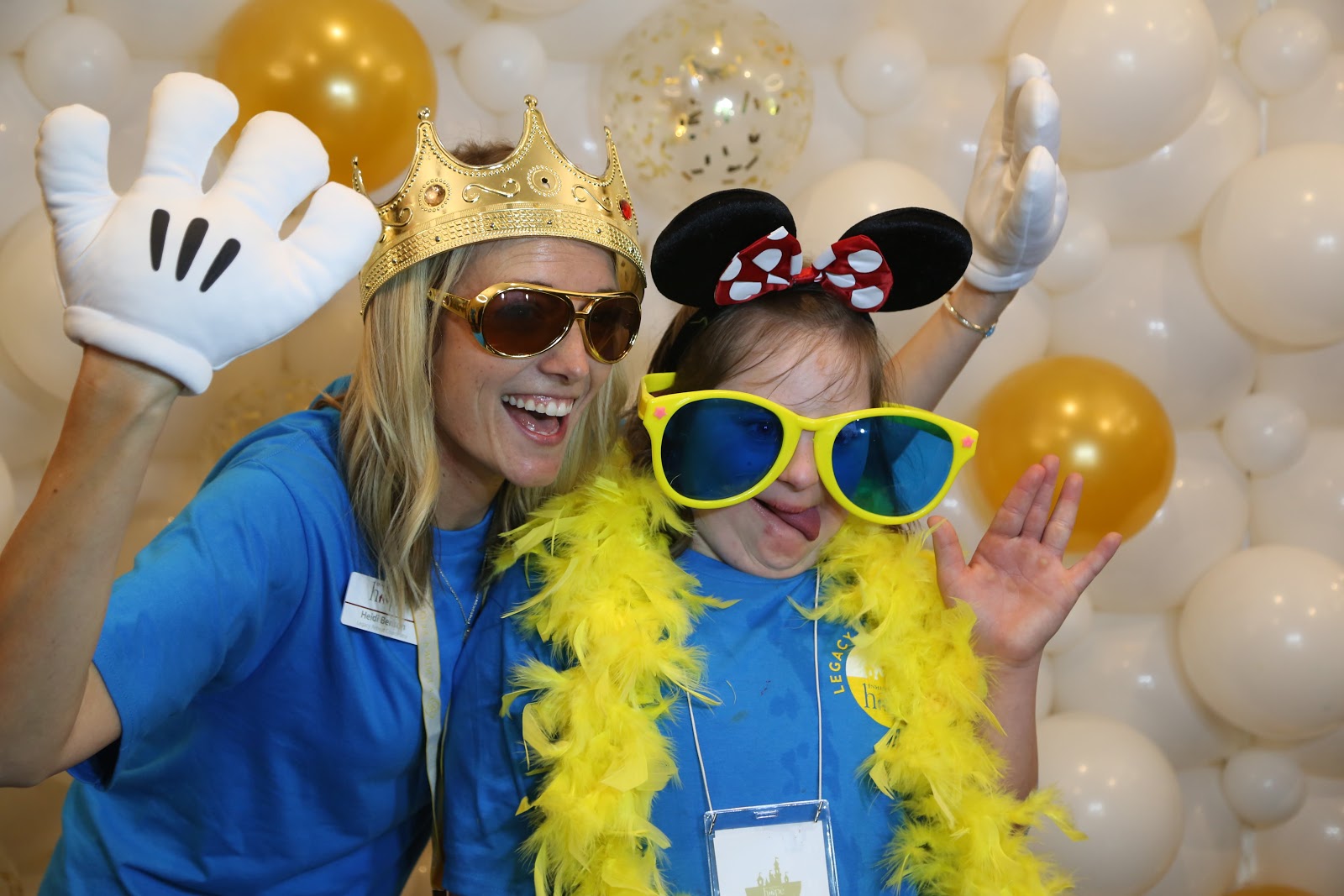 Heidi making memories at a Legacy Retreat in Orlando.
When asked what she wants IoH families to know, she answers, "When we say you are a part of our family, we mean that. We love you as much as we possibly could and will continue to."
Within her own family of five, Heidi, her husband, and children try to follow the philosophy "see a need, fill a need." Heidi says that she will approach her work with IoH in the same way, anticipating that her job could lead her to various duties and roles. She looks forward to seeing where that goes, and the IoH family does too!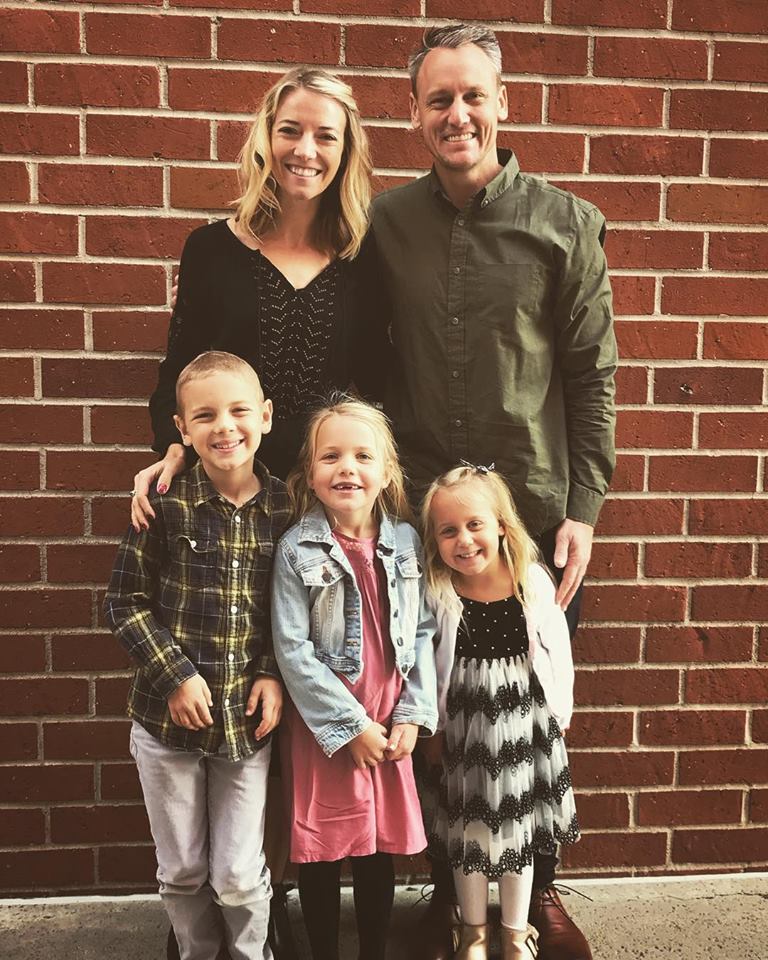 Heidi and her beautiful family.
Angie Howell graduated from Davidson College, where she met Inheritance of Hope Co-Founder Kristen Grady Milligan the first week of their freshman year. In 2010, the two former hallmates got back in touch, and Angie became involved in IoH shortly afterwards. Angie has served as a Legacy Retreat volunteer, Coordinator, and now, as Communications Manager, Angie helps tell the stories of IoH. She is constantly inspired by the people she meets in the IoH family. Read more Inheritance of Hope blogposts >>