Take our word for it when we say you can't find an easier person to talk to than Shelly Storm.  That is exactly what filming a Legacy Video is–a conversation between friends–and we guarantee you will consider Shelly a friend within seconds.  
With her gentle voice, quick smile (one big enough that you can actually hear it if you happen to meet her on a call instead of video during these not-in-person times), and empathetic understanding, Shelly has stood with Inheritance of Hope families as a volunteer, Coordinator, and now Legacy Video Coach, for over ten years.  Shelly knows when to listen, and when to ask questions.  She knows when to wait and when to speak.  She knows what IoH families go through.  After serving on a whopping 19 retreats and several online sessions, Shelly also knows this isn't easy, "Everyone has some hesitancy, and wants direction," she explains.  "So many families think that if they make a video, they are acknowledging that they might be gone. That is just so big and hard to get over, but I want to encourage people that making this is a treasure no matter what–whether you have weeks, months, years, or decades."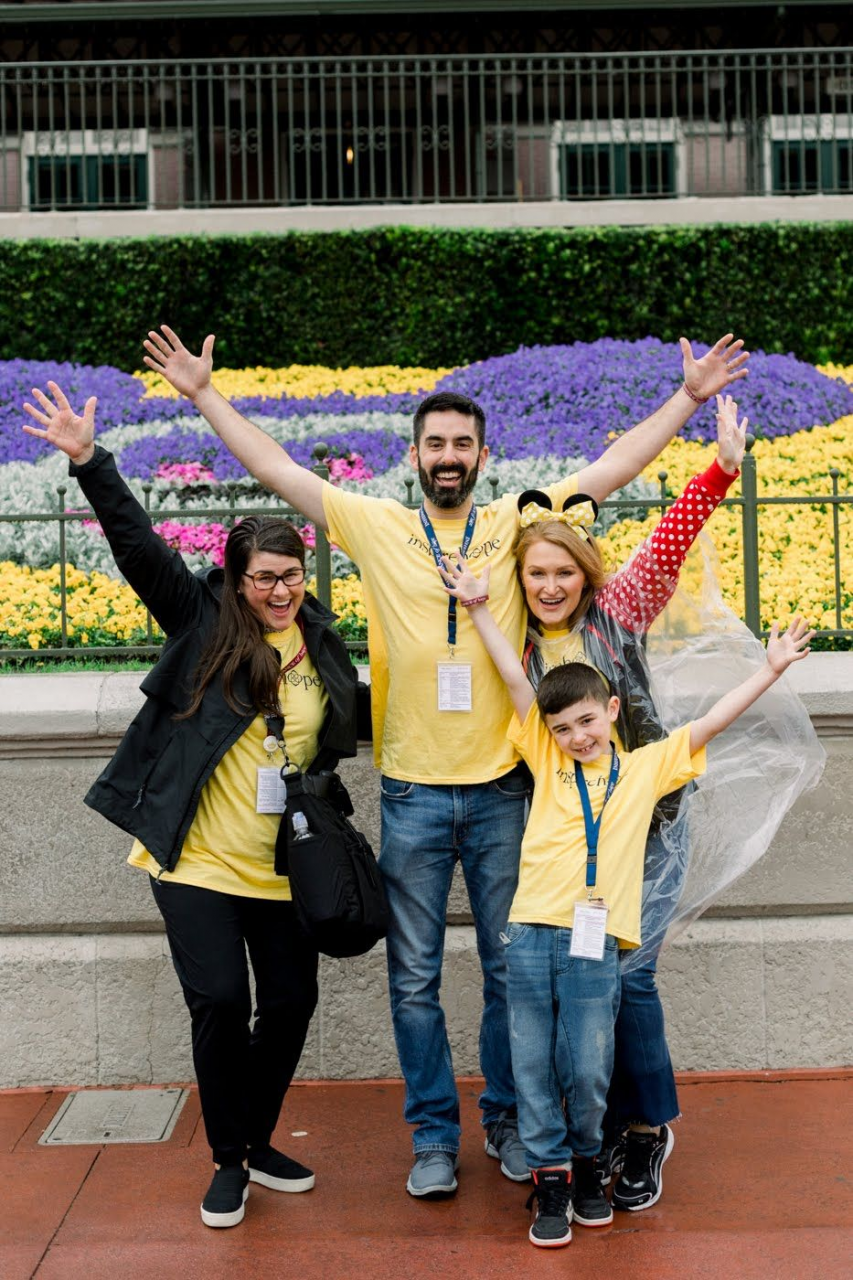 Shelly, far left, serving a family on an IoH Legacy Retreat®
Shelly sees legacy videos as a "timestamp" of what you hold true and important, much more than just a snapshot.  "It seems old-fashioned to use the term 'moving pictures,' but that is a valuable way to frame it since a video allows a loved one to see how someone talks, moves, and the nuance of who they are."
Because of her long history with IoH, Shelly has a unique perspective of how the pandemic has reshaped our services.  "I see such silver linings," she says, "It is neat that we are able to record videos when families are comfortable, at home, and we can do it again if they want.  It used to feel like we had one shot when families were on retreats, but now it is easy and an ongoing offer."
There is no right way or wrong way to record a Legacy Video, and Shelly wants families to know the important thing is to show intention and be yourself, "That is what anyone watching any video wants to see."
Shelly means it when she says she is grateful to be part of IoH–you can hear the love in her voice and feel the truth in her claim that, "It is a privilege to get to manage the details that create this treasure for a family." 
In addition to her roles at IoH, Shelly is a nurse at Mayo Clinic in Rochester, Minnesota, working in a pediatric subspecialty clinic.  Mom to two grown children, Shelly knows exactly what kind of legacy she wants to leave herself, "Kindness lasts. I hope I spread kindness and I hope it outlasts me."   Any family who has met Shelly knows she has accomplished her goal and then some. 
Read more blog posts from our Legacy Builder series focusing on the people who make the work of IoH possible.  We hope you will Live Intentionally and Build a Legacy too!