In our final installment of this series, Co-Founder and CEO Deric Milligan talks with Communications Manager Angie Howell about his memories, and what has changed in the past ten years.
IoH: What are some of the memories that stand out to you the most from the August 2008 Legacy RetreatⓇ to Lake George?
Deric: I remember each of the families and the instant connection we all felt because we were going through similar situations. The bond was simply incredible, and unlike anything I had ever experienced. One of the participants, Mark Contreras, had ALS. I remember his incredible strength and peace. Even though he struggled to speak, everyone was patient in allowing him to finish his thoughts. I remember riding the Comet, a wooden roller coaster, time after time with Mark Heinzelman as if there wasn't a care in the world, even as he battled cancer. I remember Shannon Dodd gleefully riding rides with sons Jakob and Tae just over a month before she died.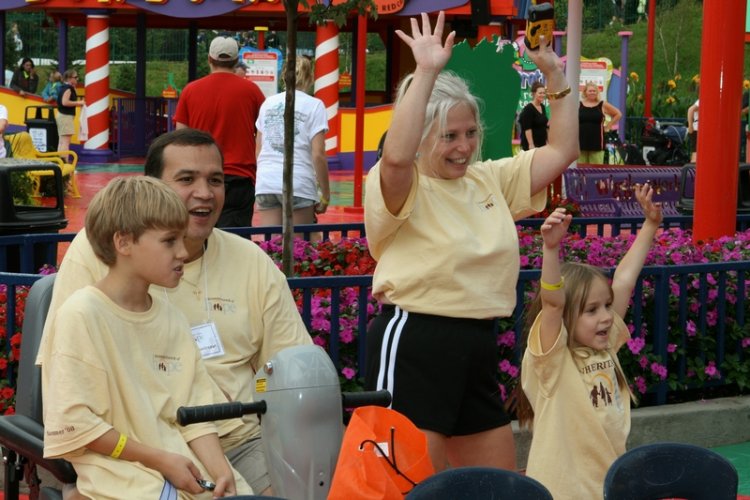 The Contreras family making lifelong memories in Lake George, NY
IoH: Tell us some "behind the scenes" aspects of planning that first retreat…
Deric: Dan Moen, the youth pastor at Fishkill Baptist Church, was looking for a mission opportunity. When he approached us, we didn't really think we even needed volunteers. That is so funny to me now because volunteers are such an integral part of our Legacy RetreatsⓇ. We couldn't have done it without them.
Also, Legacy Videos were a providential outgrowth of the biggest disagreement Kristen and I ever had. I thought it was essential that we have a video crew to capture our first-ever Legacy Retreat. How else would others know what Inheritance of Hope was like? Kristen, on the other hand, was concerned that video cameras could be an intrusion into the quality of a family's experience. Finally, I suggested that we allow families to use the cameras for their own benefit. Kristen was able to embrace video cameras as an added benefit and the Legacy Video concept was born. At the end of the retreat, one of the cameramen–a young guy–handed me a personal check for $200 because he was so touched by what we were doing. I'm still blown away when I think of him.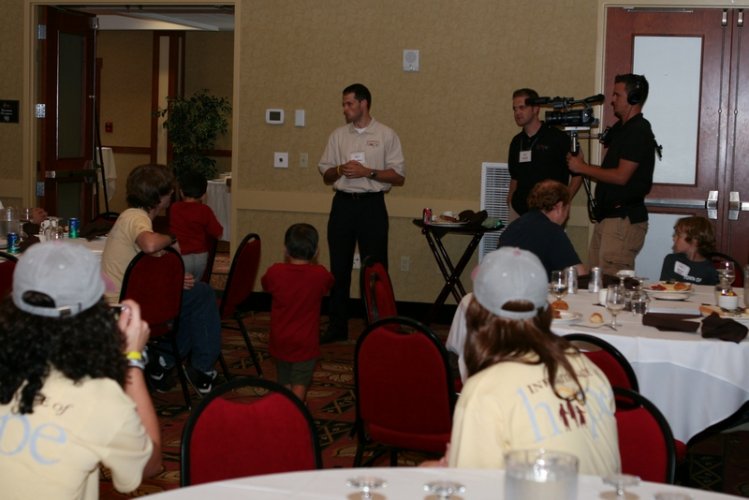 The concept of the Legacy Video was established at the first retreat
IoH: What has changed about Legacy RetreatsⓇ in the past ten years?
Deric: Legacy RetreatsⓇ have unquestionably evolved since 2008. What stands out to me the most, however, is how much hasn't changed. The basic agenda that Kristen first developed is the same: counseling groups, fun, memory-making, family time, Legacy Video, some special surprises, and the closing service. All of those key elements were part of our first event. What has changed the most is the size of our Legacy Retreats. We now have more volunteers at each event than we had total people at our first retreat. We have also gotten much more efficient in how we handle things. As a result, volunteers tend to get a lot more sleep these days!
IoH: How do you see IoH evolving?
Deric: One significant trend is the number of family members whom we've served who are coming back to volunteer. I love to see our existing IoH family making that commitment to invest in our newest IoH family members. Of course, in August 2008, the IoH family was just forming. With 1 in 20 children facing the loss of a parent, the need is huge. That's why we have big plans to grow our IoH family over the next five years. In fact, over the next five years, we plan to serve double the number of families we have served thus far in just half the time!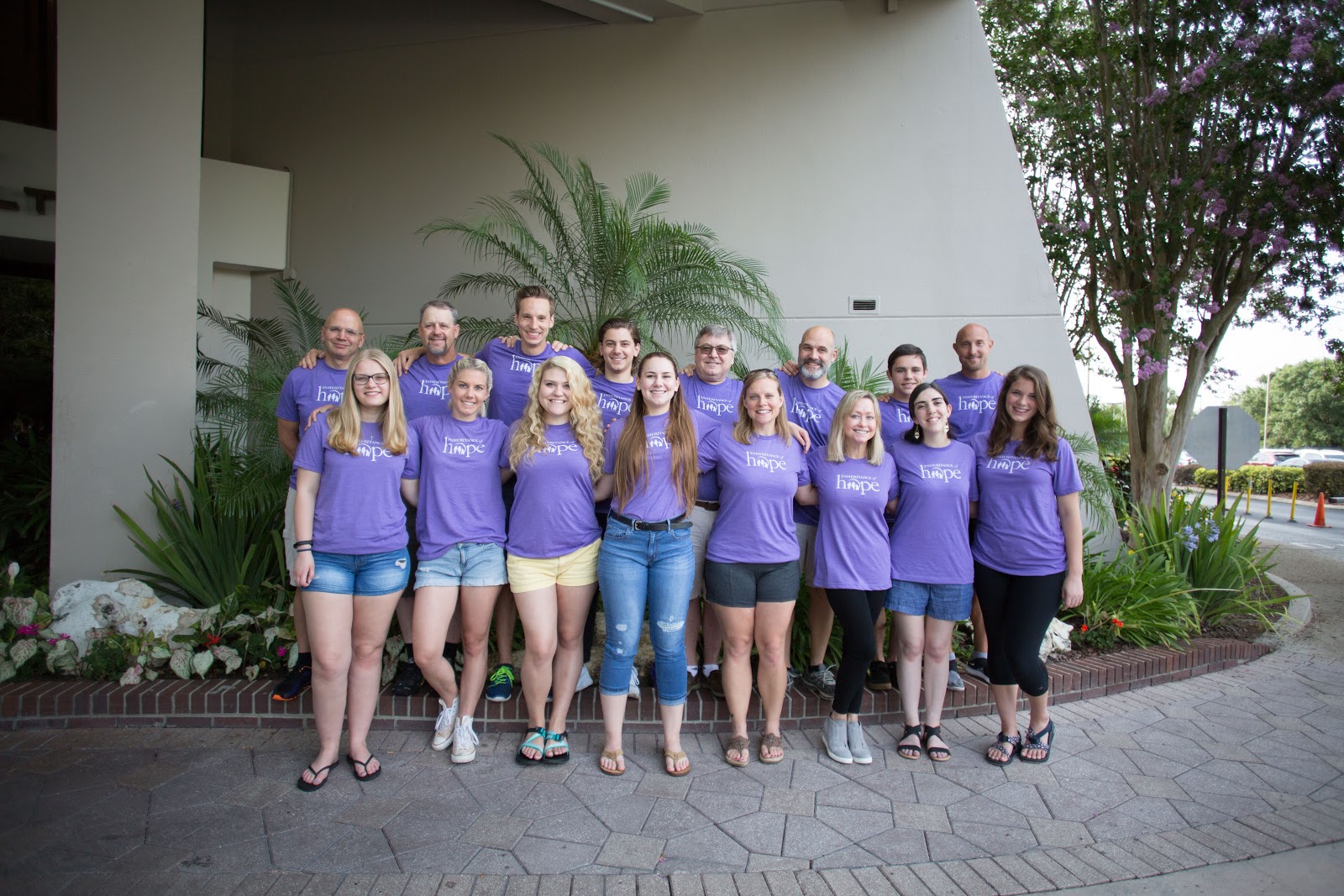 Past families served who returned as volunteers at the Orlando Legacy Retreat in May 2018
Angie Howell graduated from Davidson College, where she met Inheritance of Hope Co-Founder Kristen Grady Milligan the first week of their freshman year. In 2010, the two former hallmates got back in touch, and Angie became involved in IoH shortly afterwards. Angie has served as a Legacy Retreat volunteer, Coordinator, and now, as Communications Manager, Angie helps tell the stories of IoH. She is constantly inspired by the people she meets in the IoH family. Read more Inheritance of Hope blogposts >>