I didn't know Holley Kitchen but I visualize her face when I hear her name. She has cute blonde hair and expressive eyes. When I first searched online for metastatic breast cancer in 2016, her powerful video was one of the first advocacy pieces that I saw. I cried at the computer when I watched and then I called my husband to sit beside me so we could watch it together. I handed him a Kleenex. Like Holley, I was a young mother that will be fighting cancer until my journey on earth is over.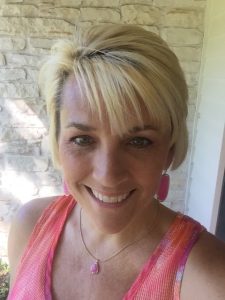 Holley Kitchen used her voice for good
Holley passed away from metastatic breast cancer just a few months before I was diagnosed. It was more than a year later before I started thinking about advocating and educating others on MBC and one of the most successful videos was still the one that Holley made.
The ironic thing about Holley using her voice to educate about metastatic breast cancer is that she didn't say a word in the video. She used cue cards and the inspiring "This is My Fight Song" by Rachel Platten along with dramatic facial expressions to share her story of fighting cancer.
I think advocacy happens when our anger and frustration converge with our energy and desire to make a difference in our own destiny. It took me more than a year before I felt comfortable educating and advocating about MBC and I was fortunate to blend my professional background expertise with my personal health situation. Here are a handful of things to consider if you're interested in being an advocate:
Use your talents. Holley used her facial expressions and creativity, I prefer writing articles, blog posts and speeches. Another woman I know uses her background in data analyzing to compile a database of clinical trials that are available.

Focus your efforts. Are you most interested in making clinical trials available, impacting Medicare, directing funds for research, educating about palliative care, fund-raising, etc? What facet of advocacy means the most to you? Use that as your catalyst for activity.

Build your network. Whether you want to target healthcare professionals, congressional leaders or NGO programs, determine who you need to impact and find ways to engage with them either in-person or online. Ask your medical team for introductions and support. There are multiple cancer specific conferences and associations that are a fruitful place to build your own community for advocacy and support.

Be larger. While it's often easiest to share our own stories, build a story database with excerpts from other patients so that you can talk broadly and collectively for issues. Use data to help tell the story to make it broader and better capture the impact.

Balance and be kind to yourself. Advocacy isn't easy and it takes a lot of energy. While advocacy can also create vigor and purpose, protect your health. Make sure you balance advocacy work with all the other inputs that keep you as healthy as possible. And, if you aren't generating some type of fulfillment or personal joy, now might not be the right season for advocacy efforts.
Remember, you may not see all the results of your advocacy work. It can take years and multiple inputs to make a difference and it's easy to get discouraged. I tell myself that while I might not recognize the difference, I'm confident it will make an impact for my children and that's the type of legacy I want to leave.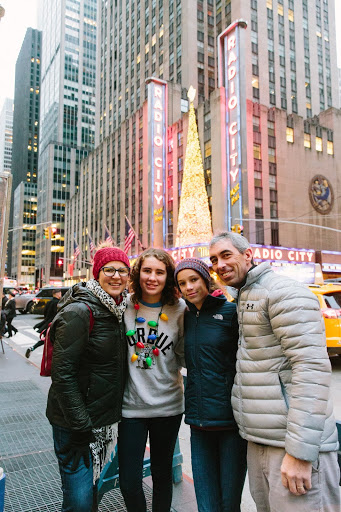 Ann Camden balances making a difference through advocacy with making family memories
Ann Camden has been writing since middle school when she found solace during chaos by putting her thoughts on paper. After a successful career in public relations, she's pivoting to advocacy work for metastatic breast cancer, especially related to parents affected by the disease. She is also busy creating her personal legacy for her teenage daughters and husband. Ann has been living with Stage IV breast cancer since 2016. Her family was blessed to attend an Inheritance of Hope Legacy RetreatⓇ in 2018.