Back in 2019, we honored Anna Conti as she served on her twentieth retreat, (since then, she has logged seven more!) and now we celebrate Anna in a new position: Inheritance of Hope's Marketing and Communications Coordinator.  Yes–IoH is very lucky!  Just shy of her sixteenth birthday when she first came on an IoH Legacy Retreat® as a family-member-served, Anna has grown up in the IoH family.  Serving as a volunteer, Family Coordinator, Preschool Group Facilitator, and Legacy Video Coach, Anna knows IoH as well as anyone.
Anna will oversee the IoH Facebook account, communicate with the larger IoH community, and put her writing skills to use — all to tell the IoH story.  But, most importantly, she will share her giant love for IoH and her gentle, thoughtful way of making each member of our family feel special.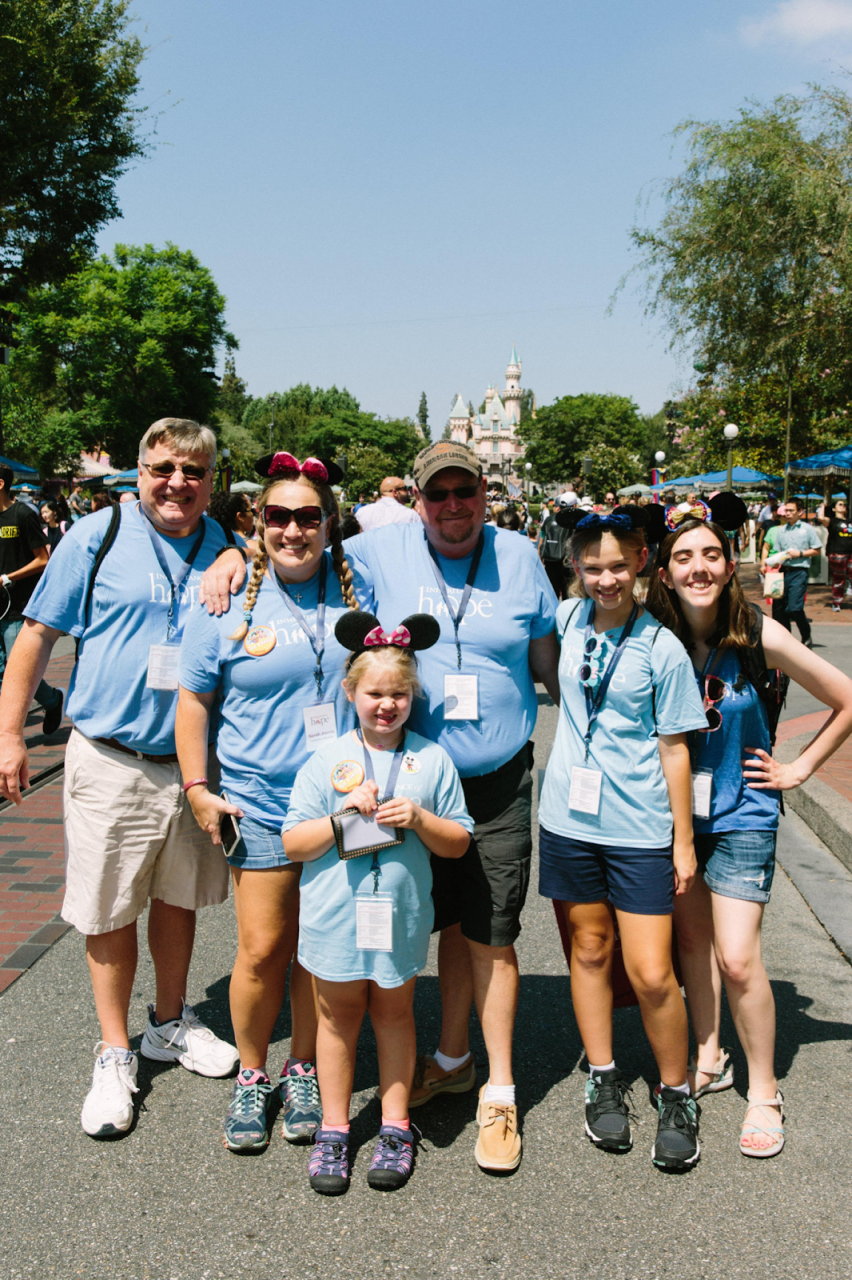 Anna, far right, is all smiles while serving the Joerin family.
According to Eric Miller, Inheritance of Hope's Marketing & Communications Director, "Anna's experience as a family-member-served coupled with her background serving numerous roles with IoH makes her an incredible asset to the larger IoH family. Anna will continue to do great things, and I'm grateful to have her on our team."
Several IoH families know Anna as the first friendly face to greet their youngsters into the preschool room.  Anna will continue to make and maintain relationships with our youngest retreat-goers in her new capacity.  Part of the draw of working full time for IoH was the chance it allows Anna to follow her true passion–serving IoH families at retreats and afterwards.  
Jill Dougall, whose family was served by Anna in 2017, has this to say, "Her creativity, flexibility and patience made for a perfect time to create lasting memories. Anna's compassionate heart and willingness to always serve selflessly have made her an honorary family member for forever."  And, the Dougalls are just one of many who feel this way!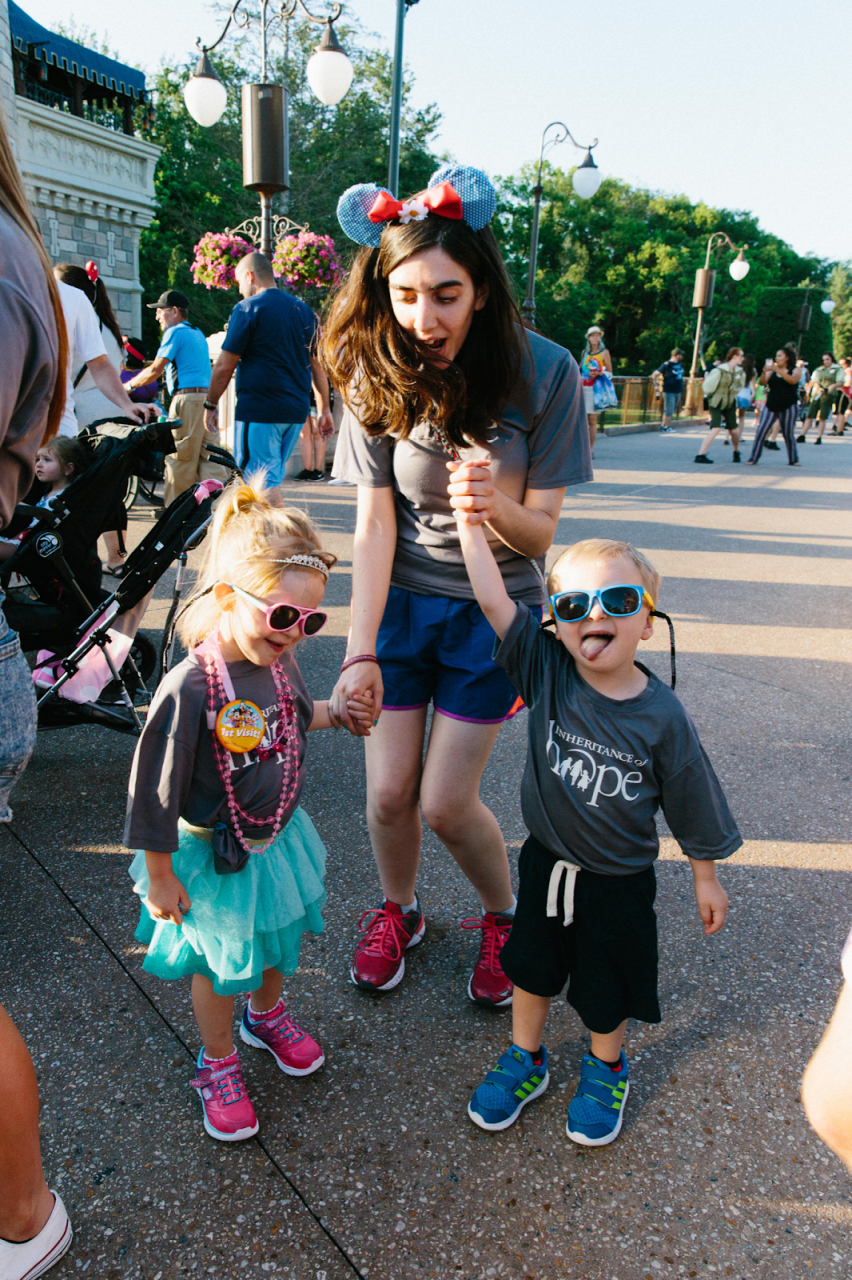 She's got the moves! Anna is always ready to do anything to make a family's trip memorable.  Here she is dancing with the Dougall kids in Orlando.
Due to her retreat experience, on both sides of the equation, Anna has both broad institutional knowledge as well as deep understanding of what IoH families need. No one can fill her shoes, and we are grateful to have those shoes walking through New York City, Orlando, and our other on-site locations as well as under a desk as she works behind the scenes!  Please welcome Anna in her new role!
When asked about her favorite IoH memories, Anna couldn't narrow it down to just a few, so here are her (current) top ten! Check back with her in a few events to find out her newest ones!
Helping Sarah Joerin accomplish her goal of meeting Winnie the Pooh when it didn't seem possible!

Crossing off "eating at a real NYC food truck" from Jack Thomas' bucket list

Dancing in front of Cinderella's Castle with Abby and Will Dougall

Watching Cristina and Karina Shiraishi have a special mother/daughter moment trying on makeup at Saks Fifth Avenue in New York City.

Riding the Hagrid's Motorbike roller coaster at Universal Studios back-to-back with the Boothe family

Ice skating in Central Park with Amelia Thomas – it was the first time for both of us! 

Being silly with Joseph Cochran and Ella and Elliot Schrader at a baseball game in North Carolina. 

Sitting on benches with Dawn Laske when she didn't feel well for some rides. The two of us had such sweet conversations about her family and she was really transparent about all they were walking through with her cancer.

Watching Elizabeth Brannen see Disney World through her children's eyes and recreate her favorite childhood memories with them, like her son's first haircut on Main Street, eating Dole Whips, and watching the Electrical Parade!

Drinking ICEES in Universal Studios with the Lin kids while mom and dad went on a ride.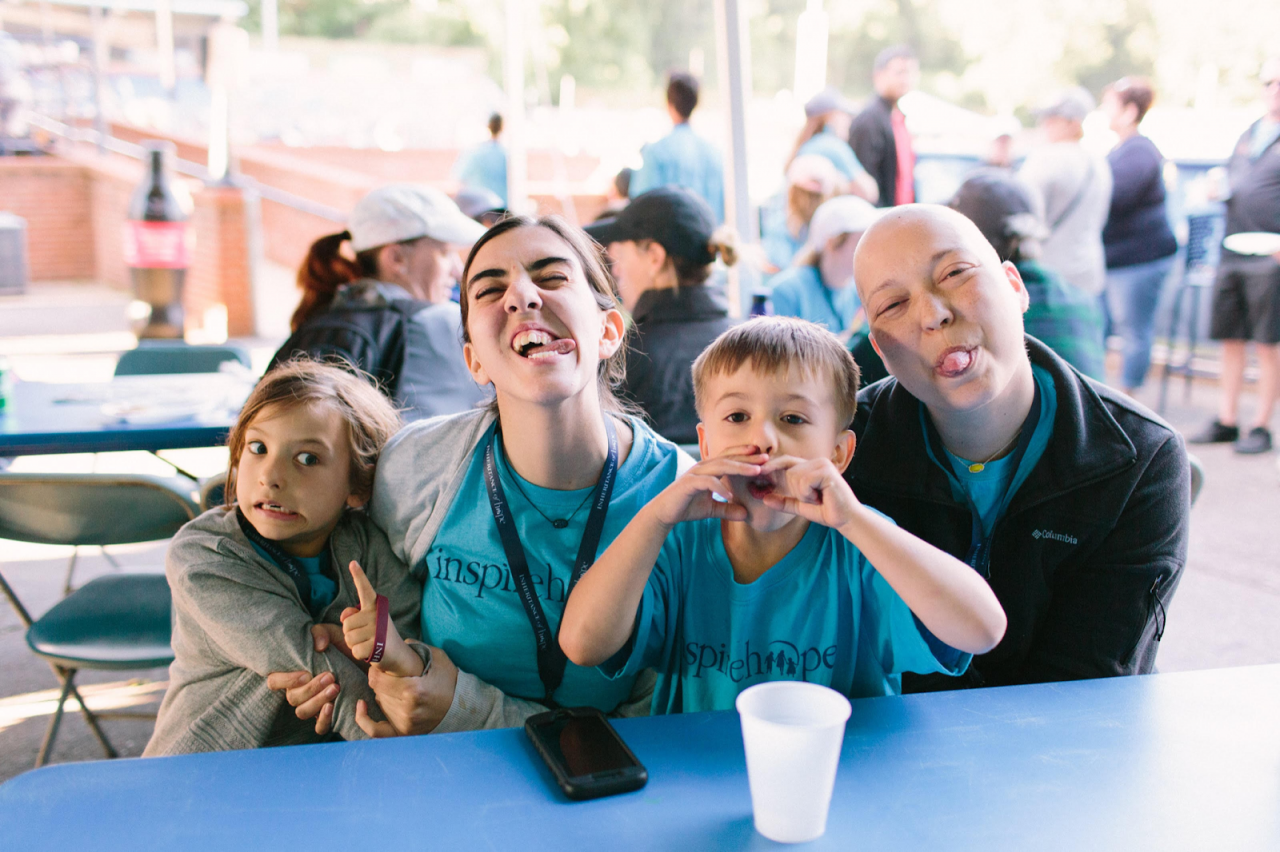 Funny faces = fun times! Cutting up with the Cochran family at a baseball game.