Through the generous donation of Analgesic Healthcare, one family will be sponsored and fully-funded on an upcoming Inheritance of Hope Legacy RetreatⓇ. According to Roy Edgerton, CEO of Analgesic Healthcare, Inheritance of Hope was a natural choice for the company to support, "Why Inheritance of Hope? Because Analgesic is about family, and our family of employees," he said. "Our values are in concert with Inheritance of Hope–to treat clients and patients with dignity and respect–but the most important word is 'family.' It is important for parents to leave their family a legacy." Edgerton elaborated, "Like IoH, we believe in generational legacy, and so I guess you could say we are singing off the same songbook."

Since 1978, Analgesic Healthcare has defined itself as an industry leader in the field of personal rehabilitation devices. Dedicated to delivering the highest-quality products and innovations in therapeutic pain relief, the company has an even broader commitment to positively shape the community. Their mission statement is more than window-dressing–Analgesic Healthcare lives up to these ideals through frequent and meaningful charitable giving.
Recently, Analgesic, and the family of employees behind the brand, made a gift to Inheritance of Hope (IoH), a nonprofit with local ties. IoH was founded by Lakeland, Florida, natives Deric and Kristen Milligan after Kristen was diagnosed with a rare form of terminal cancer. At the time of her diagnosis, the Milligan children were just four years old, two years old, and six months old. As the young parents struggled with this new reality, they quickly realized that their children needed support as much as they themselves did. Eventually Kristen and Deric formed Inheritance of Hope to help families just like their own.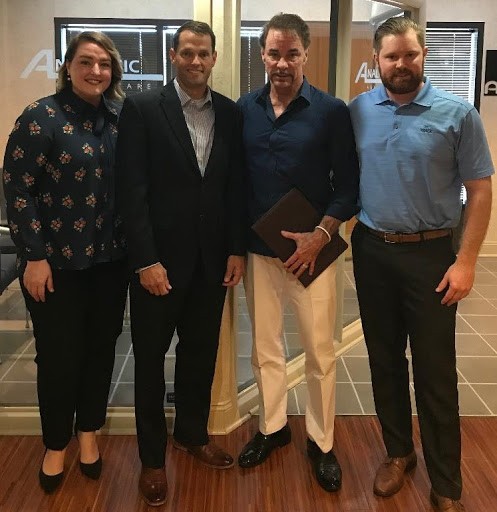 Mark and Roy Edgerton (r-l) with IoH CEO Deric Milligan and Strategic Initiatives Director Audra Milligan
Now, IoH serves families facing the possible loss of a parent through life-changing, all-expenses-paid Legacy RetreatsⓇ. At each Legacy RetreatⓇ, diagnosed parents and their families make precious memories together, receive tools to navigate this difficult time in their lives, and meet others who share the same challenges and fears. Although Kristen passed away in 2012, the ways she shaped her legacy were indelibly imprinted on her young children's hearts, and IoH encourages other parents to do the same. 2018 Legacy RetreatⓇ locations include Orlando, California, Colorado, and New York City.
Analgesic Healthcare and IoH have a great deal in common–both began as small family start-ups, and have institutional integrity which starts at the top and trickles down. When selecting IoH as a nonprofit partner, Edgerton explained that the organization's exemplary reputation didn't hurt, "We are very careful about how we select charities to support, and do our research through GuideStar Charity Check, which is the gold standard." He added, "We were most impressed with the ratio of giving to IoH directly by the clients served, and also impressed with the rating IoH has had the last few years."
Edgerton further commented, "As a company, it is in our belief statement to give back, and our employees demonstrate that as well. The people who come to work for Analgesic all have similar values, and that is a function of commitment, responsibility, and accountability."
Edgerton's assessment concerning the core of Analgesic Healthcare is proven through its employees' wholehearted and widespread support of Inheritance of Hope. Break room chatter has been enthusiastic about promoting the mission of IoH, and the Analgesic Healthcare family has fully embraced the Inheritance of Hope family. The two organizations look forward to furthering their partnership in the future.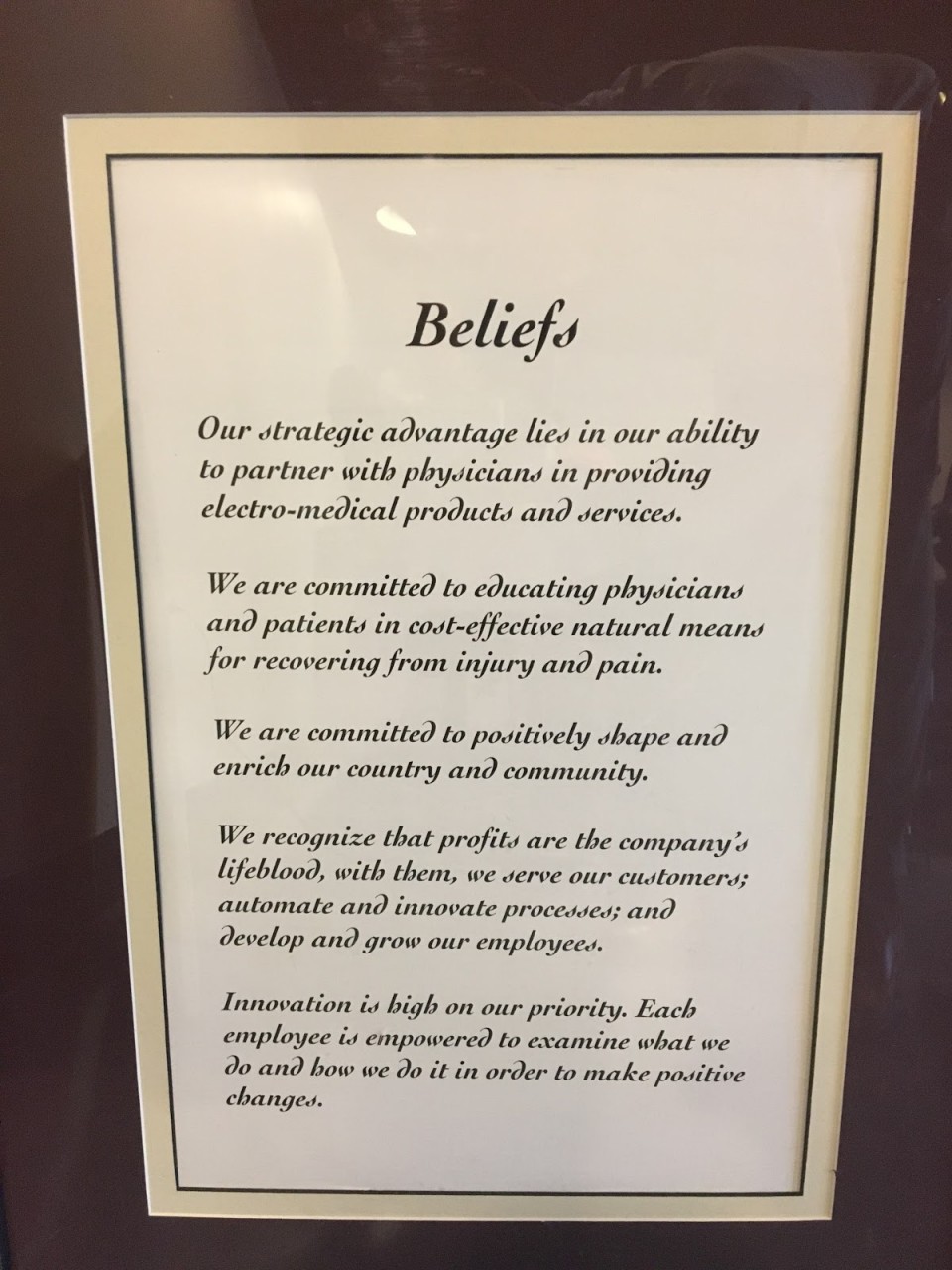 "Our values are in concert with Inheritance of Hope–to treat clients and patients with dignity and respect–but the most important word is 'family.'"
-Roy Edgerton, CEO of Analgesic Healthcare