On March 4-7, we will welcome 42 young families facing the loss of a parent to our Orlando Legacy Retreat® presented by Kendra Scott.
During this special weekend, diagnosed parents, their caregivers, and children will create lasting memories, learn strategies to help manage the difficulties they face, and build a community with others who truly "get it." Highlights will include fun in Disney's Magic Kingdom and Universal Orlando, a kickoff dinner full of surprises, and plenty of time to relax and recharge at a beautiful resort.
Kendra Scott first teamed up with Inheritance of Hope in 2018 by sponsoring an IoH Legacy Retreat®, and since then, she has partnered on several more events. She recently opened a new store at Disney Springs featuring an inside look at the unique mission of IoH. This store highlights Kendra's continued partnership and raises awareness for IoH families.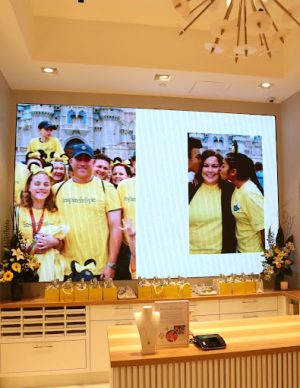 Following their Legacy Retreat®, new IoH families will continue to receive support. With on-site, online, and on-going opportunities, we meet families wherever they are and in their greatest need.